In case you didn't know, Respawn is introducing a new map in Apex Legends called "Olympus" in Season 7, which launches tomorrow. Respawn has today given us an Apex Legends Olympus map breakdown, pointing out areas of interests and more.
Apex Legends Olympus Map Breakdown:
Olympus seems to be a big map to traverse, and legends can do that with the Trident — the first vehicle ever in Apex Legends, and there's also the Phase Runner.
The Trident is a squad-based, three-seater hover vehicle you can find on the outskirts of Olympus. These were made for large rotations throughout the map, especially in the early game. The Trident comes equipped with a boost feature that for a short time, can increase speed and help you get over obstacles. Try timing your boost with the jump ramps throughout for some serious air time!

These hover vehicles are designed for rotations and not combat, so you will not be able to run over and hurt players. If you choose to use this in combat, there are multiple options for other players to counter this. Arc Stars or Wattson's fences, for instance, can stall the vehicle for a moment, giving their team time to punish. Since we're a character-based game, we also wanted the Trident to feel like an extension of the player. For example, you can place certain tacticals onto the Trident itself (front or back). Want to place two Caustic gas barrels on the Trident? Go ahead! Mix and match specific tacticals depending on your playstyle. My favorite tactic is placing Rampart's Sheila minigun on the back. It's amazing – trust me.

It's also worth mentioning that if you accidentally drive the Trident off the map, don't worry! We have a safety net in place that will launch all players into the sky so you can safely land back onto Olympus. The Trident does not respawn, so please be careful!
Last but certainly not least is the Phase Runner; an industrial sized phase portal connecting three distinct areas of Olympus. This always-on, static portal will phase players to and from specific locations. If the ring is pushing you towards Hydroponics, and you're stuck with no Trident in sight, hop into the Phase Runner to phase you to the other side of the map. However, be cautious when using these, as you have no clue what's waiting for you on the other side. Players who are near these will see and hear a warning before other players come out. So be sure to always prepare for combat when using the Phase Runner!
We've also included screenshots and names of the points of interests in Olympus as well.
Velvet Oasis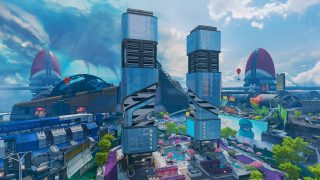 Arcadia Supercarrier
Docks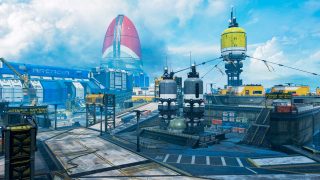 Primary Power Grid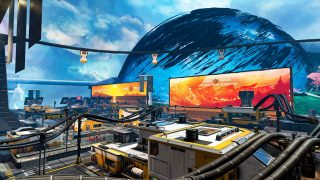 Rift Aftermath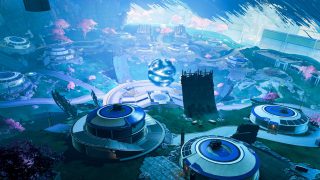 Central Turbine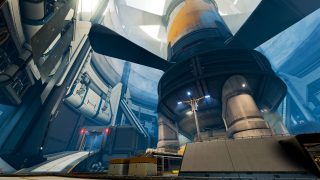 Autumn Estates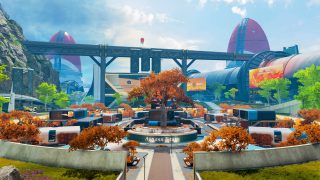 Hammond Labs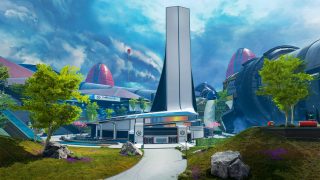 Energy Depot
Golden Gardens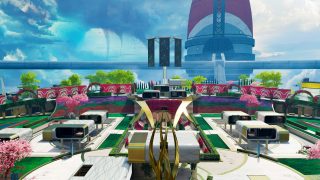 Grow Towers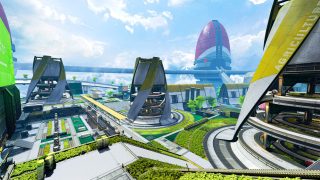 Orbital Cannon Test Site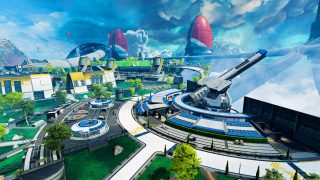 Solar Array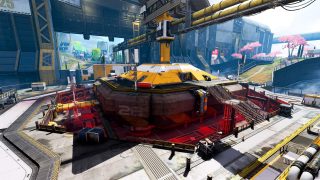 Bonsai Plaza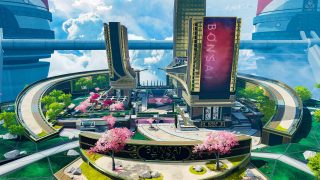 Hydroponics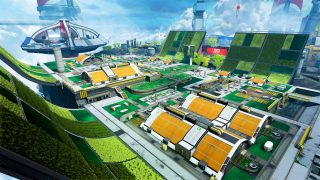 Elysium
For descriptions on each area by Respawn, head on over here.
While the update for Season 7 isn't scheduled to drop until 8 p.m. PT/11 p.m. ET on November 4, the patch notes are already out! Check them out to see what changes are coming to the game tomorrow.