Annoyed at how close everything seemed to be in Call of Duty: Modern Warfare 2019? Well, that won't be an issue in Black Ops Cold War, as Treyarch has today announced the Black Ops Cold War FOV slider and ping system for multiplayer!
In today's blowout regarding the upcoming Black Ops Cold War beta, Treyarch talked about the Black Ops Cold War FOV (field of view) slider and even the ping system! Head on below for the official info!
FOV Slider on All Platforms

We're extremely excited to bring the Field of View (FOV) slider feature to all platforms for the first time in a Black Ops game, and you'll be able to try it out during the Beta. This is another way we're optimizing Black Ops Cold War for a globally connected, cross-play experience, and the team is dedicated to providing the best performance possible for this feature across all platforms at launch. Give it a shot this weekend and see which setting feels right for you.
Treyarch also went in depth when it came to the Black Ops Cold War ping system! Finally, players will be able to point out scorestreaks to take out, enemies and more!
Ping System

For the first time in Black Ops Multiplayer, we're adding a locational Ping system as a feature across all MP modes, allowing you to ping objectives, loot, locations, and enemies for your teammates during a match. From Team Deathmatch to Fireteam: Dirty Bomb, you can use the Ping system to communicate non-verbally with your teammates for increased coordination.

By default, Ping is mapped to D-pad left on controllers and bound to Z on keyboards. You'll also find alternate Ping-prioritized button layouts, like Bumper Ping and Bumper Ping Tactical, in the Gameplay Settings menu. Coordinate with your team by pinging objectives, pointing out loot for your Fireteam, or warning your squad of nearby danger by double-tapping Ping (or the dedicated Danger Ping key on keyboards). And for those tired of asking the age-old question, "Can anyone take out that Spy Plane?" … you can even ping enemy Scorestreaks.
The studio also announced that the HUD will be customizable as well.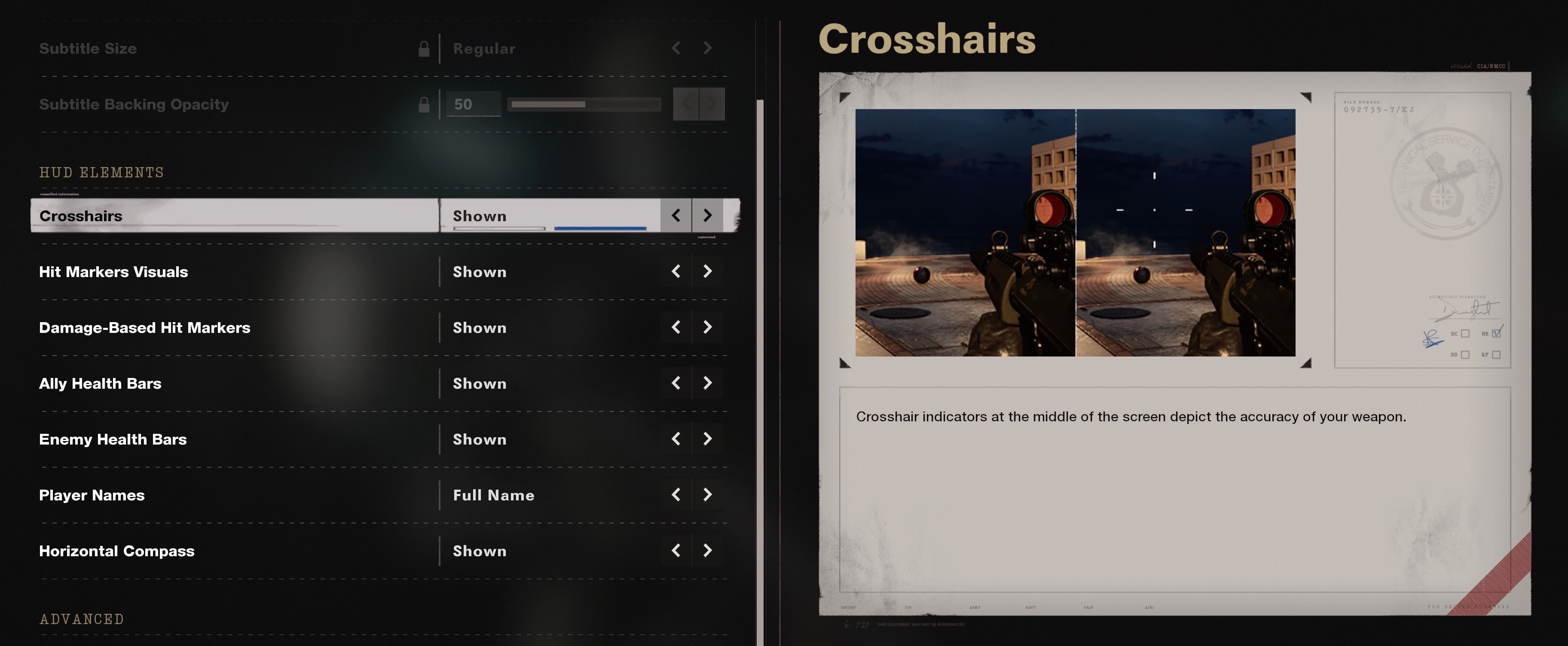 HUD Visual Toggles

It's our goal to offer a wide range of heads-up display (HUD) element settings so you can customize your UI experience to what works best for you, even during the Beta. This includes the ability to toggle visuals for the compass, enemy and ally health bars, hit markers, crosshairs, player names, and button hints. In Black Ops Cold War, how much you see on your HUD is up to you.
Compared to the Black Ops Cold War alpha, the beta will feature a new map, and three new modes!
Multiplayer Map – CARTEL

Our newest Multiplayer map, Cartel, will be available from the start of the Beta on October 8th on PS4. Set in the steamy jungles of Nicaragua, players will storm a remote cartel compound where a known Perseus associate has been operating in the shadows.
This lush map offers a variety of attack options for any play style, from the close-quarters interiors of the warehouse on one side to the shaded streams flanking the opposite end. If you're feeling lucky, try holding down the central tower to snipe oncoming enemies, or take the stealth route through the foliage in the center lane.

You'll get to play both 6v6 and 12v12 modes on Cartel in the Beta, including Team Deathmatch, Kill Confirmed, Domination, Combined Arms: Domination, and additional modes as the Beta continues throughout both weekends.
New multiplayer modes available in the beta:
VIP ESCORT

Our newest 6v6 mode will be available starting this weekend in the PS4 Beta, and those who pre-order digitally can try it out first.

In VIP Escort, your objective is to safely escort the VIP to one of two extraction zones, or wipe out the enemy team to win. If you're on defense, you'll need to stop the enemy VIP from extracting before your team is eliminated. Because this is a no-respawn mode, players can revive their downed teammates before they bleed out, so it pays to coordinate with your squad.
Scorestreaks are disabled, and players will have access to their usual loadouts except for the randomly selected VIP each round, who spawns in with a pistol, two Smoke Grenades, two Frag Grenades, a Field Mic, and a Spy Plane. Teamwork is key, so you'll need to communicate if you want the dub. (We've got more on that below.)

COMBINED ARMS: ASSAULT

Our new Combined Arms category of 12v12 modes brings bigger teams, larger play spaces, plenty of vehicles, and objective-based warfare. This might sound familiar if you played the Alpha and jumped into Combined Arms: Domination, which was playable on two different maps: Crossroads and Armada. We're unleashing even more in the Beta when Combined Arms: Domination returns on these and one of our newest maps, Cartel.

But why stop there? We're introducing even more to the Beta with Combined Arms: Assault. This is a bigger, badder take on a classic mode that relies on team-based momentum to secure the victory.

The match gets rolling with two teams of 12 spreading out across the map to fight for control of a central neutral capture zone. Once that objective is captured, the next one opens up deeper into enemy territory. The first team to successfully infiltrate and capture the enemy's final zone comes out on top.

FIRETEAM: DIRTY BOMB

Available for the first time during Weekend 2 of the Beta on two new large-scale maps, Fireteam: Dirty Bomb cranks the action up to 11 with multi-squad insanity. A total of 40 players broken out into 10 teams will compete to take out enemies, collect uranium caches, locate Dirty Bombs scattered throughout the map, and successfully deposit their uranium into said bombs to detonate them and get the win.

Each detonation causes radiation to leak out to large areas of the map, scoring points for the team that ignited the bomb and transforming huge portions of the map into radioactive hazards for everyone. The longer a player hangs onto uranium, the longer radiation sickness sets in. This affects Perk benefits, movement, health regeneration, and ultimately, your Operator's life.

When that life runs out, you'll experience the Fireteam Spawn system unique to Fireteam modes in Black Ops Cold War Multiplayer. You'll have to make a tactical choice in redeploying into the map by spawning onto a teammate not currently in combat, by parachuting right back into the action, or by spawning directly into the passenger seat of a teammate's vehicle for instant gratification.
Whew! That's a lot ot take in! For those who want to play the Black Ops Cold War beta starting tomorrow to check out the ping system and more, head on over here for our code giveaway courtesy of Activison.