Polyphony Digital has once again released a new patch for Gran Turismo Sport (GT Sport) on PS4! The Gran Turismo Sport update 1.64 March 25 patch is once again for a fix, which you can read about below.
Gran Turismo Sport Update 1.64 Patch Notes:
The following has been implemented in the latest update for Gran Turismo Sport.

Main Feature

1. Sport Mode & Lobby
– Repaired the issue where the yellow flag would not display correctly in certain situations.

Thank you for your continued support and please continue to enjoy Gran Turismo Sport!
Update:
There seems to be a BoP (Balance of Performance) update included in today's patch as well (spotted by Arseh0le):
Gr.4 Lexus, Jaguar and McLaren all getting 1% power reductions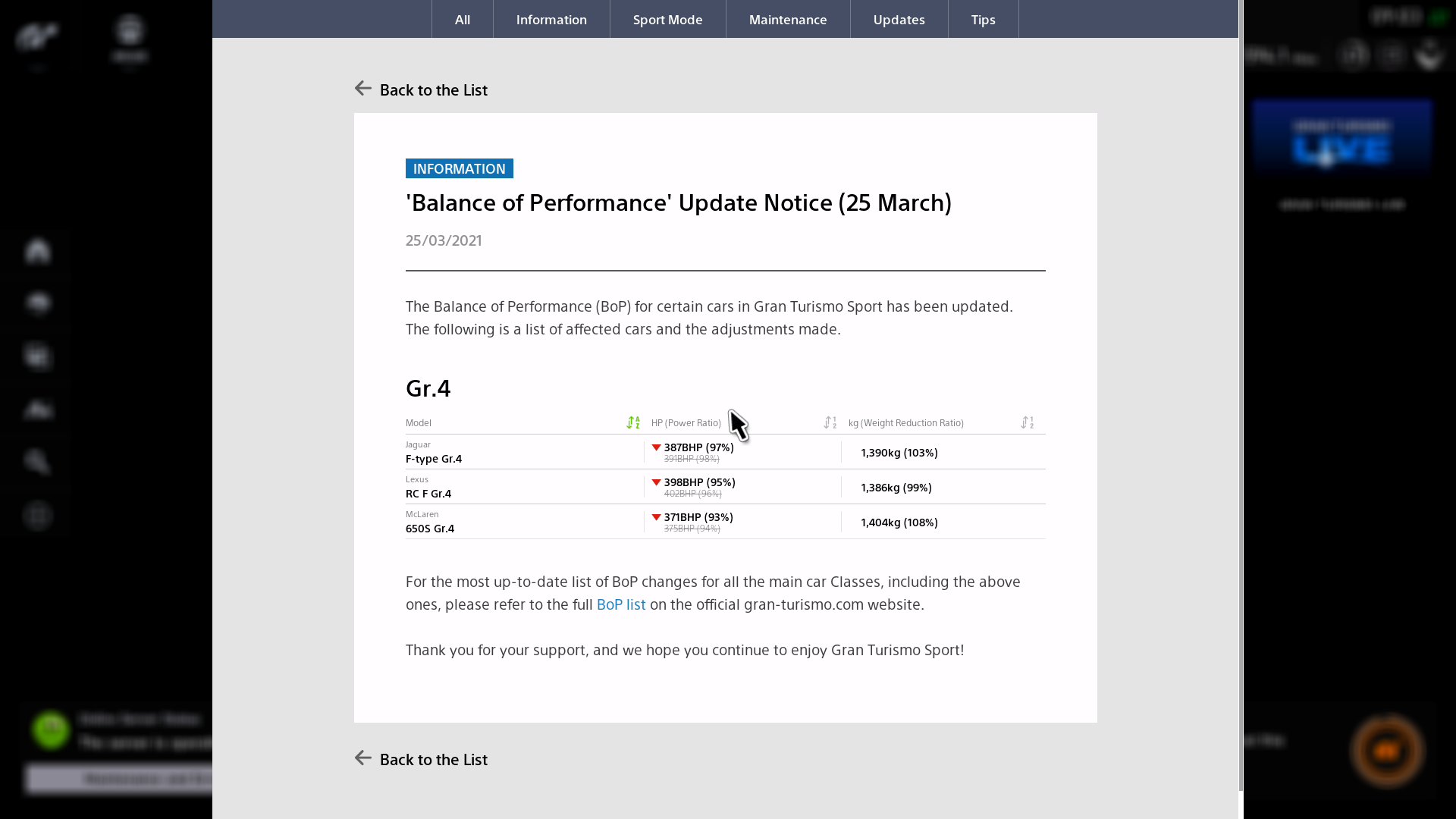 Yep, that's about it. There doesn't seem to be any gameplay-related changes. but if we spot any, we'll be sure to let our readers know about it ASAP.
Update: Updated the post to include Balance of Performance changes made with today's patch.
Source: Gran Turismo