Arc System Works has released the Guilty Gear Strive update 1.003 (1.003.000) June 11 patch, and this is for technical and connection fixes, as there are no fighter balance changes yet given the game just got released. This will also
Guilty Gear Strive Update 1.003 Patch Notes:
Here's what's got changed per the developers (note that it was in JP and was translated by Google, so wording might be a bit rough):
Fixed a bug where the game was forcibly terminated due to an application error when the battle was settled
Fixed a bug that caused an application error and forced termination of the game when displaying member information by right stick operation under certain circumstances
Battle stage the processing load of the stage has been reduced to improve the problem that the behavior becomes extremely slow when playing online battles in the "L'oro Di Illyria" stage.
The studio has also outlined some of the known issues they are investigating: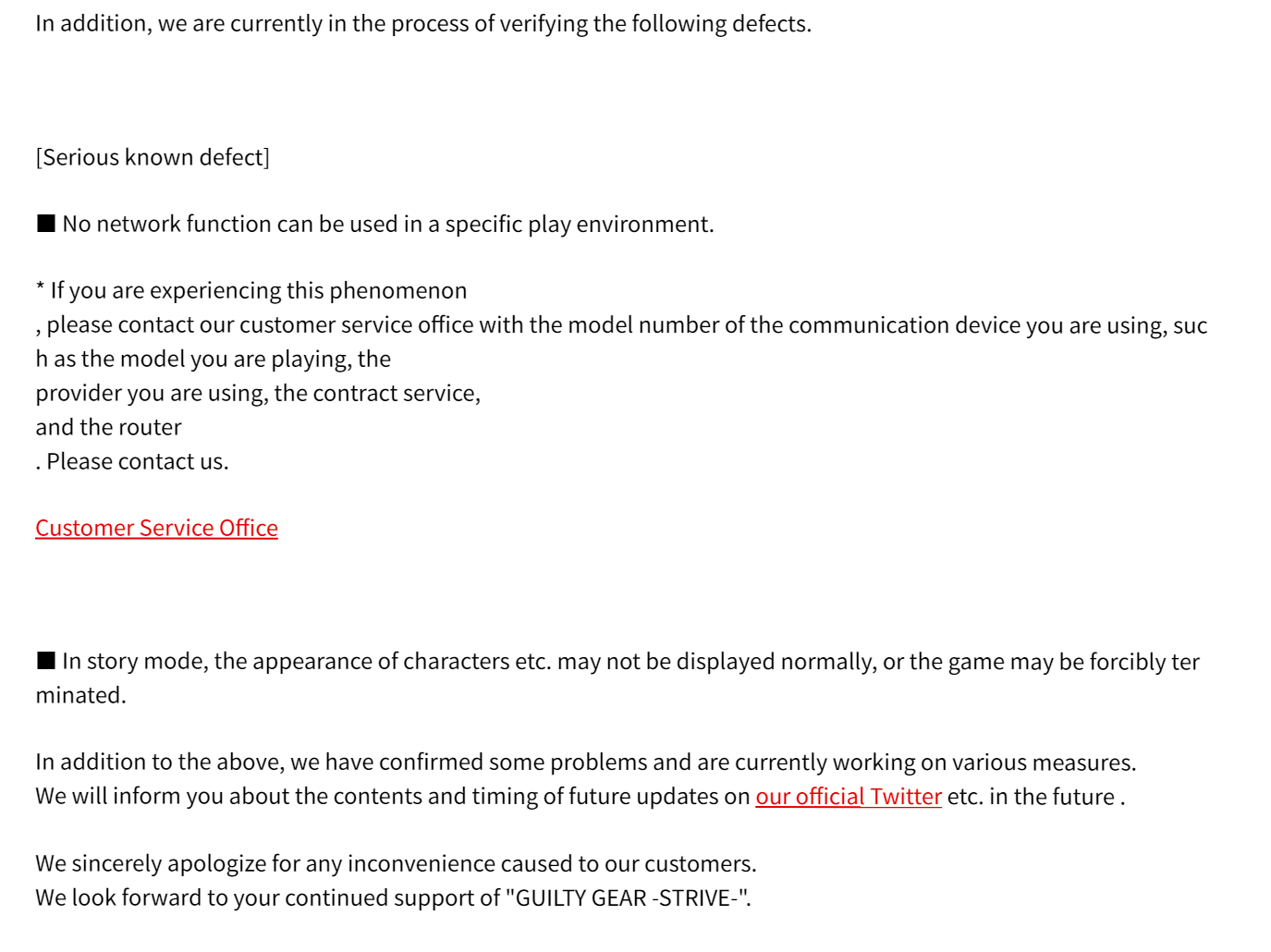 Stay tuned to our Guilty Gear Strive review hitting the site soon!