Those seeking to build and play in Minecraft but can't, it's not just you, as Minecraft down reports are cropping up at a rapid pace this June 29, and as far as we're aware, there is no planned server maintenance scheduled.
Minecraft Down Status and Updates for June 29:
Over on Reddit, users are reporting that they are having issues connecting online:
What is up with mojangs authentication servers? from Minecraft
Downdetector for Minecraft has also seen a big uptick of user reports of server outages!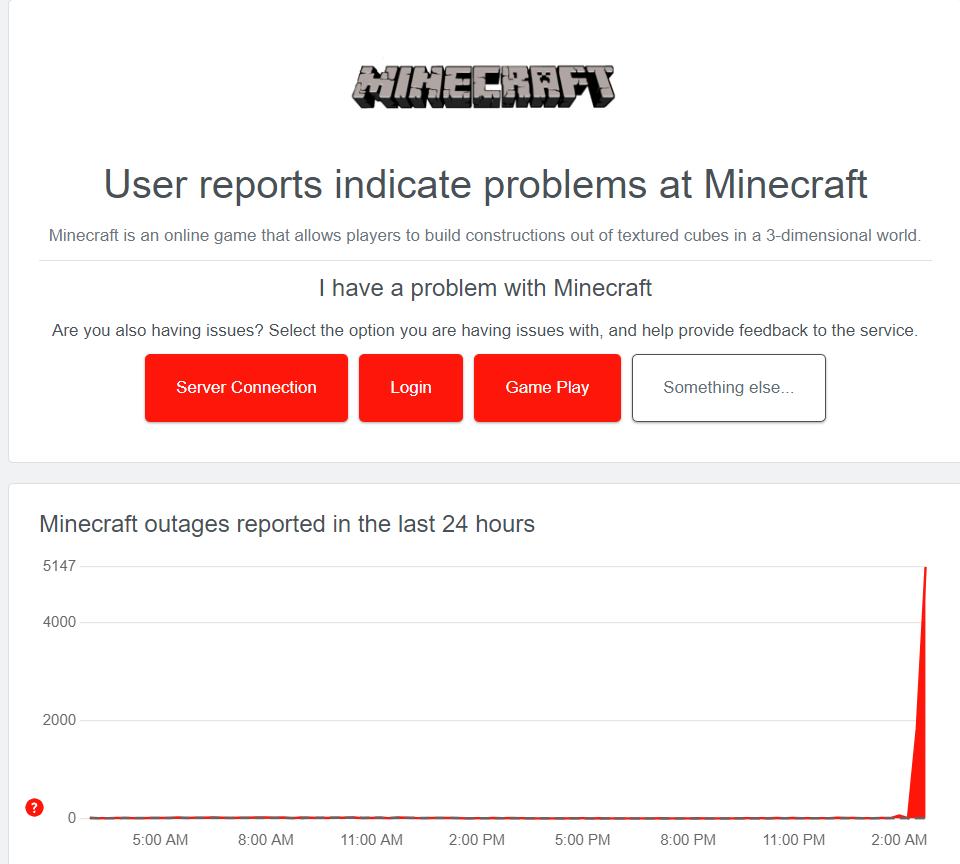 The official Mojang Support Twitter account has not acknowledged the situation for now, though that might change soon-ish. We're on the lookout for any updates regarding Minecraft's server situation, and once we know more, we'll update the post ASAP! Make sure to check back on this post from time to time to know what the latest update is from the devs.
If you can connect to Minecraft (or can't), leave a comment below and let us know which platform you're on and what region! Just so we know if there's any movement in terms of outages.