Excited for Insomniac Games' Ratchet & Clank: Rift Apart? I know I am! If you've seen the past trailers and noticed a new character, you're not alone! Insomniac has today unveiled a new Ratchet & Clank: Rift Apart trailer, and it also features our first official look at Rivet — the new, female Lombax who seems to be helping our heroic duo!
Check out the trailer below, and there's more info regarding the game as well, which we'll touch on in a bit.
In addition to that, Insomniac also revealed our first look at five new armor suits coming for those who bought the Digital Deluxe edition of the game!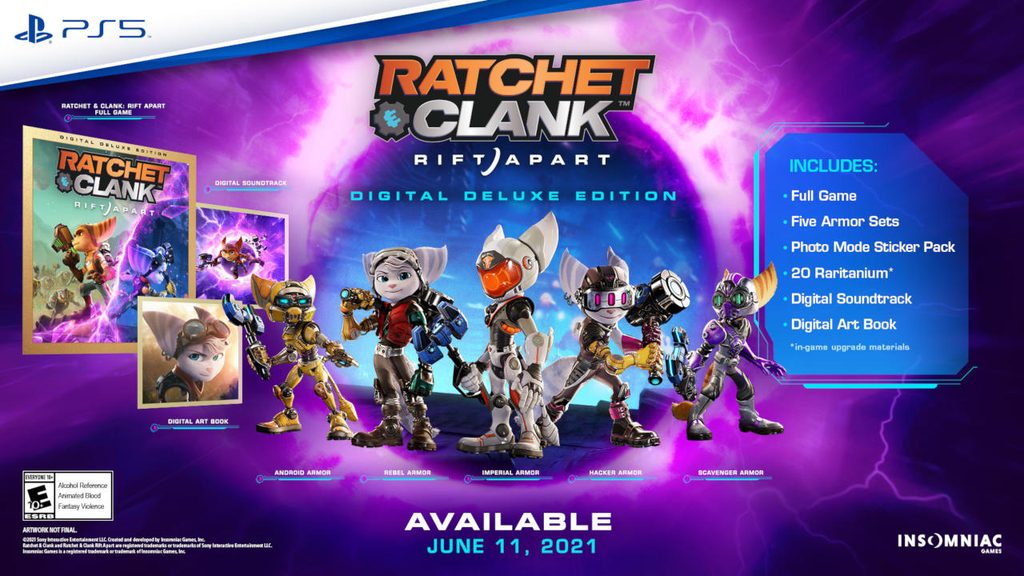 The Imperial, Scavenger, Android, Rebel, and Hacker suits all give you some distinct cosmetic looks to play with and mix-and-match as you play and take photos in Ratchet & Clank's first ever photo mode.
More info for Rift Apart is coming tbis week, as the game is the next focus for this week's upcoming State of Play! Fans can tune in to the PlayStation Twitch and YouTube channels this Thursday, April 29 at 2pm PT/5pm ET to see more than 15 minutes of fresh gameplay.
Ratchet & Clank: Rift Apart is zooming out to PS5 this June 11!
Source: PlayStation Blog