Ludosity has released Nickelodeon All-Star Brawl update 1.13 (PS5 version 1.000.011), which is the game's biggest title update yet! Tbis adds full character voice-overs, new items, and gameplay changes! Check out the complete details on the new items and character adjustments in the Nickelodeon All-Star Brawl June 6 patch notes.
Nickelodeon All-Star Brawl Update 1.13 Patch Notes | Nickelodeon ALl-Star Brawl Update 1.000.011 Patch Notes |Nickelodeon All-Star Brawl June 6 Patch Notes:
Here's the annoucement via the press release:
Nickelodeon All-Star Brawl's biggest update yet, featuring full character voice-over and items, is now available for free on PlayStation, Xbox and PC (and coming soon to Nintendo Switch). Experience your favorite Nickelodeon characters battling it out with more fire than ever, with the authentic sounds of SpongeBob (Tom Kenny), Ren & Stimpy (Billy West), Garfield (Frank Welker), Patrick Star (Bill Fagerbakke), Korra (Janet Varney), and the rest of the all-star roster.

This free update also adds a new wrinkle to the gameplay with the addition of usable items that allow you to fight with things like the Krabby Patty, Sokka's boomerang, Tommy's ball, a Reptar toy, Log from Blammo and more!
Developer Ludosity has also released the character adjustments: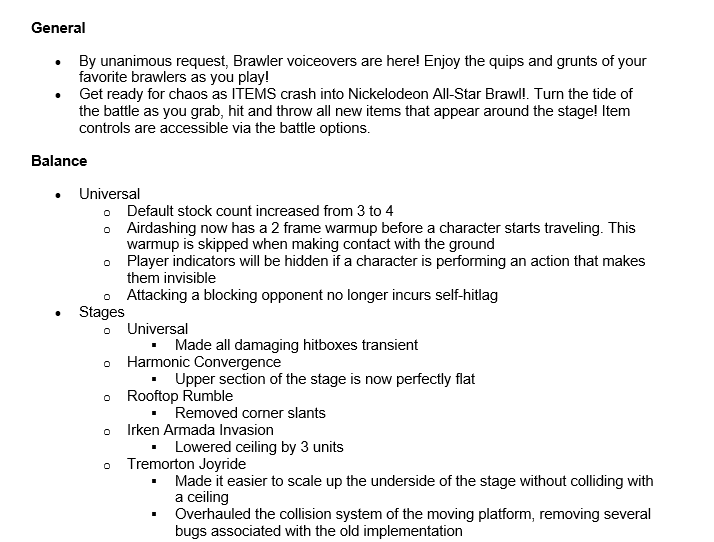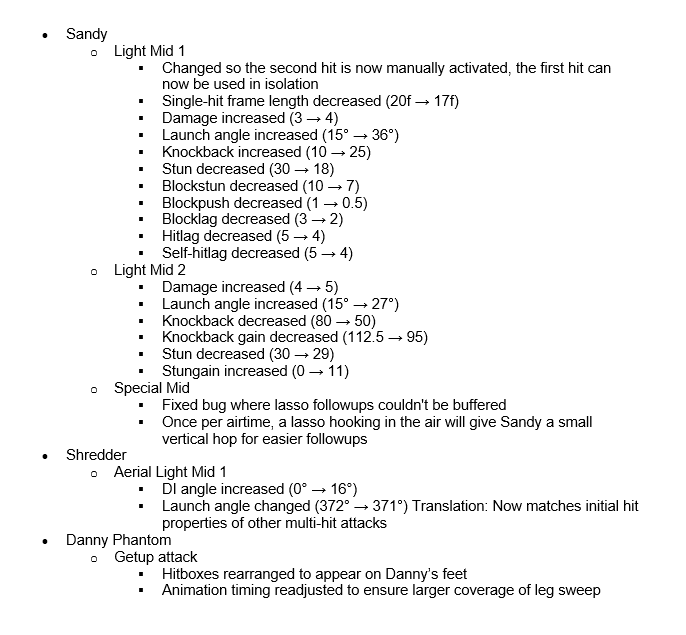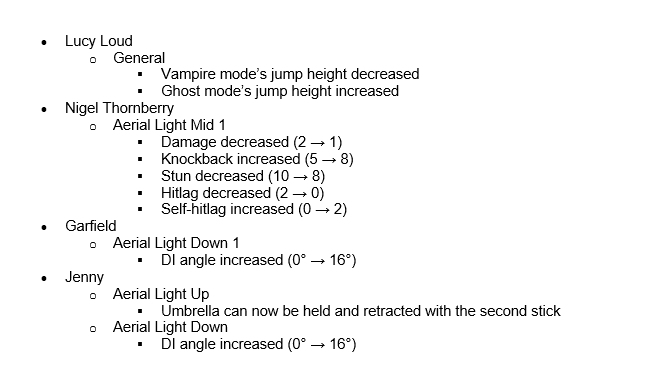 Those on PlayStation, don't forget that the game is now free if you're a member of PS Plus!