In case you didn't know, The Division 2 was set to feature the Fairview Crew Apparel event starting yesterday, which would be triggered the moment the game was done with its scheduled maintenance on June 2. Unfortunately, the maintenance didn't happen at all, and The Division 2 Fairview Crew Apparel Event was delayed without any explanation why.
Today, the devs of The Division 2 sent out a message explaining the situation, and explained the event will now start on Tuesday, June 7!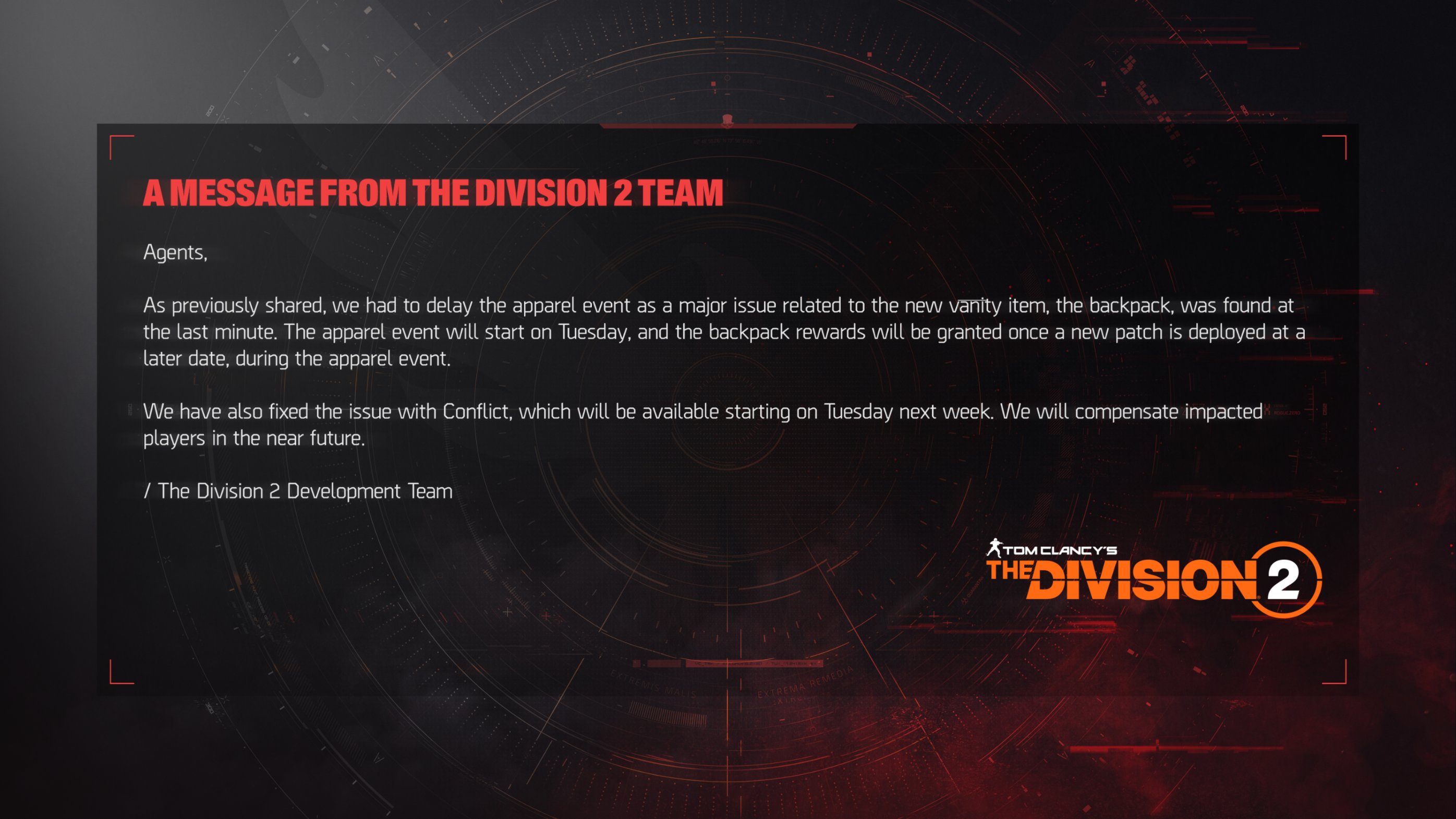 While the delay was a bummer, that's still better than releasing the event with a buggy item in tow. Hopefully, the patch incoming soon-ish will solve any item-related issues, and other bugs the game is currently suffering more.
We'll have more news to share next week when the maintenance is triggered and the event is live. Stay tuned to all things The Division 2 right here.