This weekend, Call of Duty fans got a treat with the Call of Duty Vanguard alpha, and while that, in itself is good news, it did manage to bring up a major issue onto the table, and that's the COD Vanguard player visibility problem.
Hopping online to test Champion Hill out, It was very noticetable that it was quite hard to discern players from the background. While I admit that I am quite colorblind, checking the game's subreddit, and even asking other players, the player visbility issue was brought up. It was so bad that I even asked our own James Lara to see if it was a me problem, or if it was just really, really, hard to spot enemies. His verdict? It's the game, and we even got screenshots to make our point.
Check whether you can see the enemy in this screenshot or not:
Can't see the enemy? Here's them highlighted:
Still can't see it? Here they are zoomed in:
Outside of the color palette, and player outlines not easily discernible among the enviroments, is that players' screen gets a greyscale effect when being shot at, which turns the screen darker, thus adding another layer of obstruction when trying to spot who's shooting at you. Here's a screenshot featuring what we mean:
Going on the game's subreddit, gamers have lamented on the game's player visibility as well.
Reddit user Captain_Price_WZ lists the stuff they didn't like in the alpha, and lists player visibility: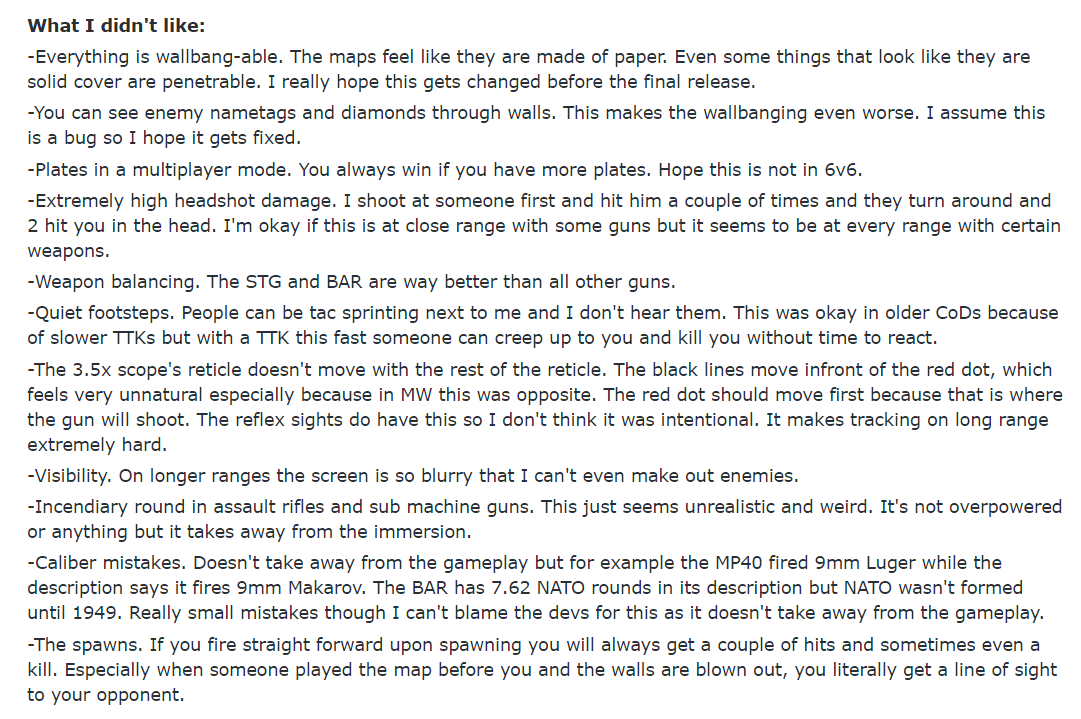 Another member of the COD Vanguard subreddit  SebbyWebbyDooda also lists player vsibility as an issue:
Redditor vShock_and_Awev adds this, too:
Visibility from CODVanguard
You get the idea. Oddly enough, there are instances in the alpha that you can see a player names outlined over smoke, which is when players should be hidden from view:
It seems like, part of the problem here is the color palette, as in the screenshot below, our own James Lara comments on "why do they have to use the same exact color across multiple things?"