Would you notice if a match of Call of Duty Warzone had less players than how it was before? If you think you can, now would be a good time to test it, as Raven Software has lowered the COD Warzone max player count from 150 to 140. This seems to be a server-side change, as there's no title update released.
Raven Software has not an announced this change for the game, though it's mentioned in the official Warzone Trello board and is dated for December 29:
All Platforms] Core Modes: Max Player count has been reduced to help mitigate issues causing Players to disconnect from matches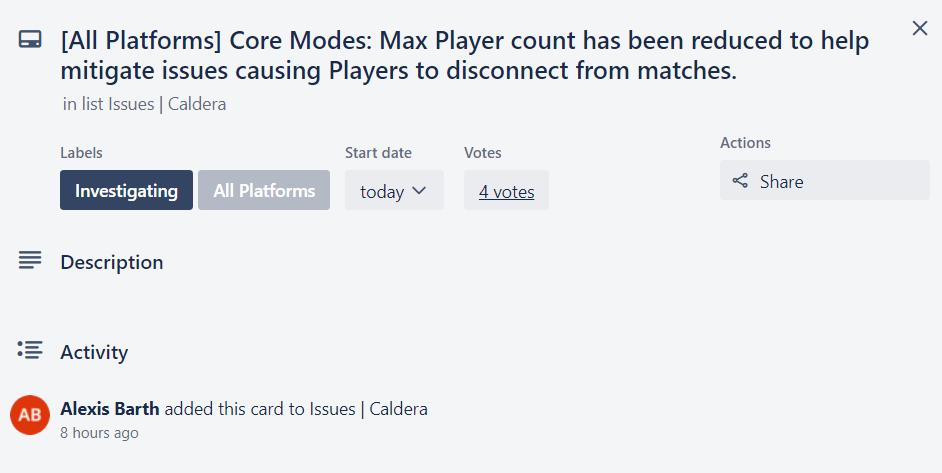 As you can see, this change was made to help mitigate issues casing players to disconnect from matches. We're uncertain whether this will be reverted back, but we're guessing that if it is, it'll be via a server-side change as well.
Given it's the holidays, we're not expect Raven Software to release any title updates anytime soon, and this includes server-side changes. Once we know more, we'll let our readers know.
Thanks, ModernWarzone!