Raven Software has released the (Call of Duty) COD Warzone update patch notes for October 22! This is a server-side update, which means players don't need to download anything, as they will automatically get the patch once they connect to the servers. The update includes playlist changes, as well as a few fixes, which are all listed below.
COD Warzone Update Patch Notes for October 22 | Warzone October 22 Update Patch Notes:
PLAYLIST:
The Playlist originally planned for October 21st is now live!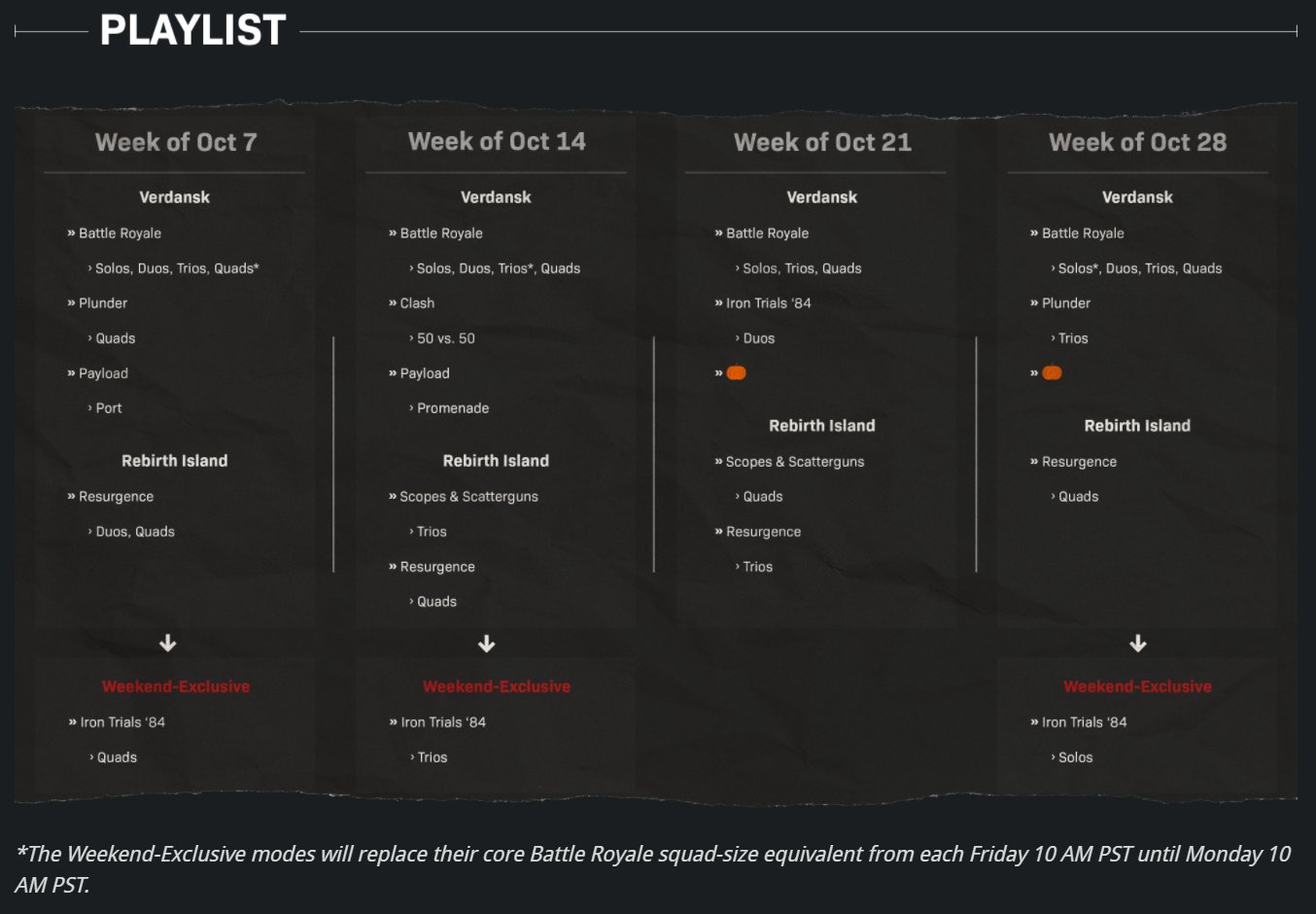 MODES:
Ghosts of Verdansk, a Limited-Time Mode
A minor change has been made to the Ghosts of Verdansk mode:
Fear reduction while standing on Sacred Ground has been increased
In addition, here is a recap of the changes that were released earlier this week:
Ghosts can now drop ammo when killed
Souls will be removed when too far out in the gas
Passive Fear gain has been reduced
Fear generated by taking damage has been reduced
Increased Fear reduction when killing Ghosts and humans
GENERAL:
Iron Trials '84 game mode has been re-enabled for Private Matches

This includes versions for all Squad sizes (Solos, Duos, Trios, Quads)
All versions of this mode are currently limited to 132 Players
BUG FIXES:
Fixed additional collision issues with various elements in Verdansk allowing Players to exploit/peek/shoot through them.
Fixed an issue preventing matches from starting in Iron Trials '84.
Fixed an issue preventing matches from starting in Scopes and Scatterguns.
For those playing Black Ops Cold War, a new update came out today for that game as well.
Source: Raven Software