It seems more and more people are posting Dead by Daylight down reports online, as the servers are showing error code 8,012. We can confirm that there is no planned maintenance or outage announced by the developers for August 23 (August 24 for those not in the US).
Dead by Daylight Down Server Status and Updates for August 23 (August 24 for non-US):
Update: Seems those issues have now been resolved. Time to get busy surviving survivors.
Here's a bunch of reports that have surfaced just on Twitter alone: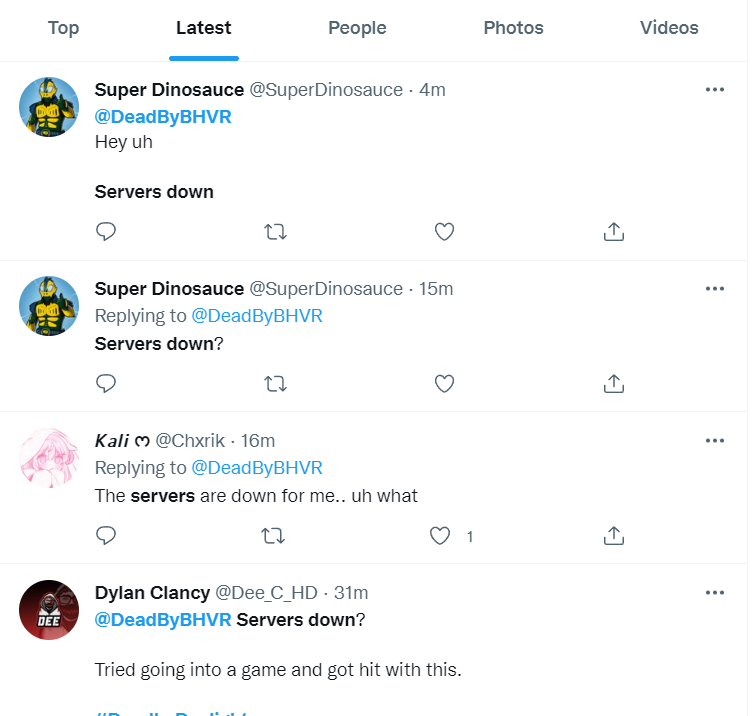 The ever-dependable downdetector site for Dead by Daylight has also posted a spike in outage reports too. So far, Behaviour Interactive's official Dead by Daylight Twitter account has not made any acknowledgements just yet. If that account or Behaviour Interactive themselves makes an announcement, we'll be sure to update the post accordingly.
If you can connect to the game (or can't), leave a comment below and let us know which platform you're on and what region.