Those using Discord being kicked out of chat, or noticing that nothing has updated, it's not you, but Discord down reports have started surfacing just now this June 24.
Discord Down Status and Updates for June 24:
Update: Any issues seems to have been resolved, and reports have died down. Carry on, people!
The Down Detector site has seen a big uptick in usage reports just now: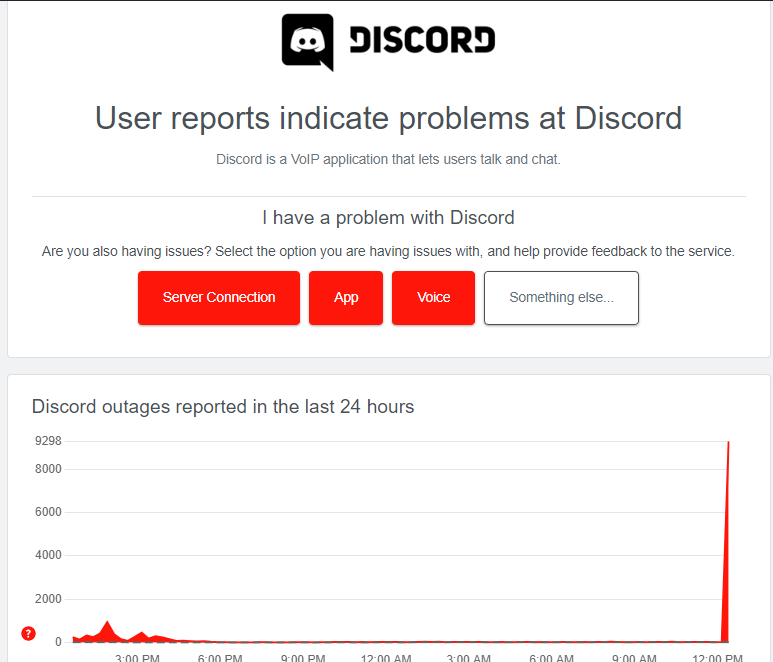 In addition to that, users on Twitter are reporting outages too.
@discord i had problems connecting earlier so i closed and reopened discord. It forced updates. Now theres a notification that refuses to go away. Cancelled all friend requests, marked my inbox as read globally, still wont go away.

— Vicky Sterling (@sirmayorricky) June 24, 2022
Literally I was watching Soma's we are in bloom live with a friend on call and then suddenly discord went down pic.twitter.com/kc5mcTfL82

— lia ⚙🌹 (@acansthe) June 24, 2022
So far, the official Discord Twitter account has not acknowledged or given any announcements regarding the issues. We're keeping an eye out on this, and will update the post once anything new surfaces, so refresh this post from time to time for the latest update.
If you're having issues connecting to Discord, please leave a comment below and let us know what region you're on.