EA Vancouver has released another hefty update to EA Sports UFC 4! The EA Sports UFC 4 update 11.00 May 13 patch adds two new fighters, an updated look to some of the fighters' looks, and more.
EA Sports UFC 4 Update 11.00 May 13 Patch Notes:
New Fighters Added:
Dan Ige makes his entrance to the digital octagon this month. Currently, Ige is the 8th ranked Featherweight in the UFC. Ige sports a 4-star overall rating including 4-stars for grappling, striking, and health.
Veteran fighter Viviane Araújo makes her debut sporting a 4-star overall rating. As the 7th ranked Women's Flyweight, she is lead by 4.5 stars in health and 4 stars for grappling and striking.
Check out the visual changes for champs, Israel Adesanya and Francis Ngannou below.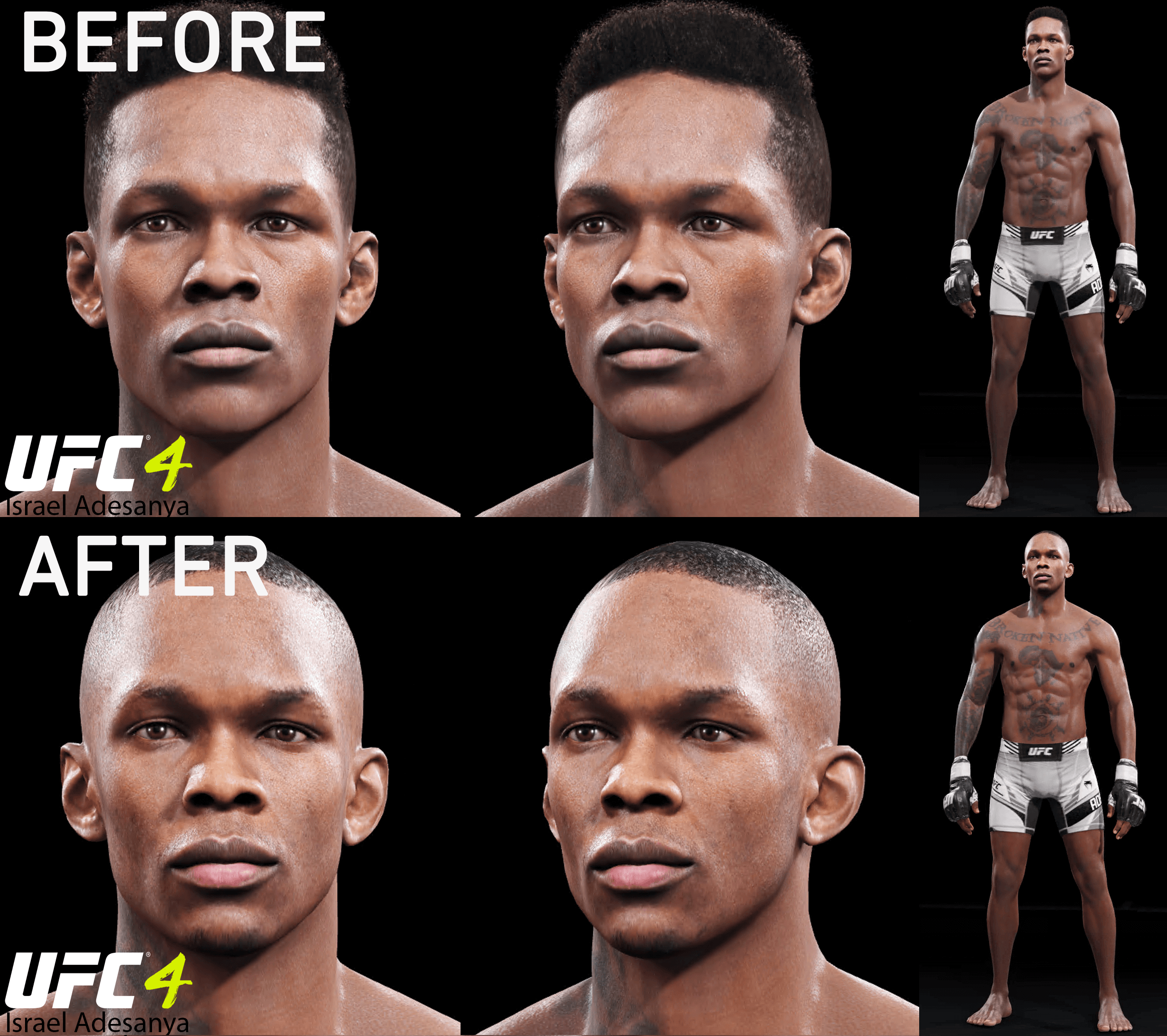 Major Updates:
Added 2 new fighters, Dan Ige and Viviane Araujo
Community Feedback:
Israel Adesanya and Francis Ngannou likenesses updated
Increased stamina cost and added miss and evasion stamina penalties to Collar Tie attempt
Yancy Medeiros no longer has the Bulldog perk listed twice
That's about it for this patch. Once we get wind of the next one, we'll let our readers know.
Source: EA