Grand Theft Auto 5 and Red Dead Redemption 2 just keeps on selling for Rockstar Games and parent company, Take-Two Interactive. The latest GTA 5 sales figures have been revealed, and it now pegs the game at over 180 million units sold, while Red Dead Redemption 2 is at over 53 million copies sold to date!
This was revealed by Take-Two during today's quarterly earnings report, where the company also revealed that the Grand Theft Auto franchise has sold-in (sold, not shipped) over 400 million units!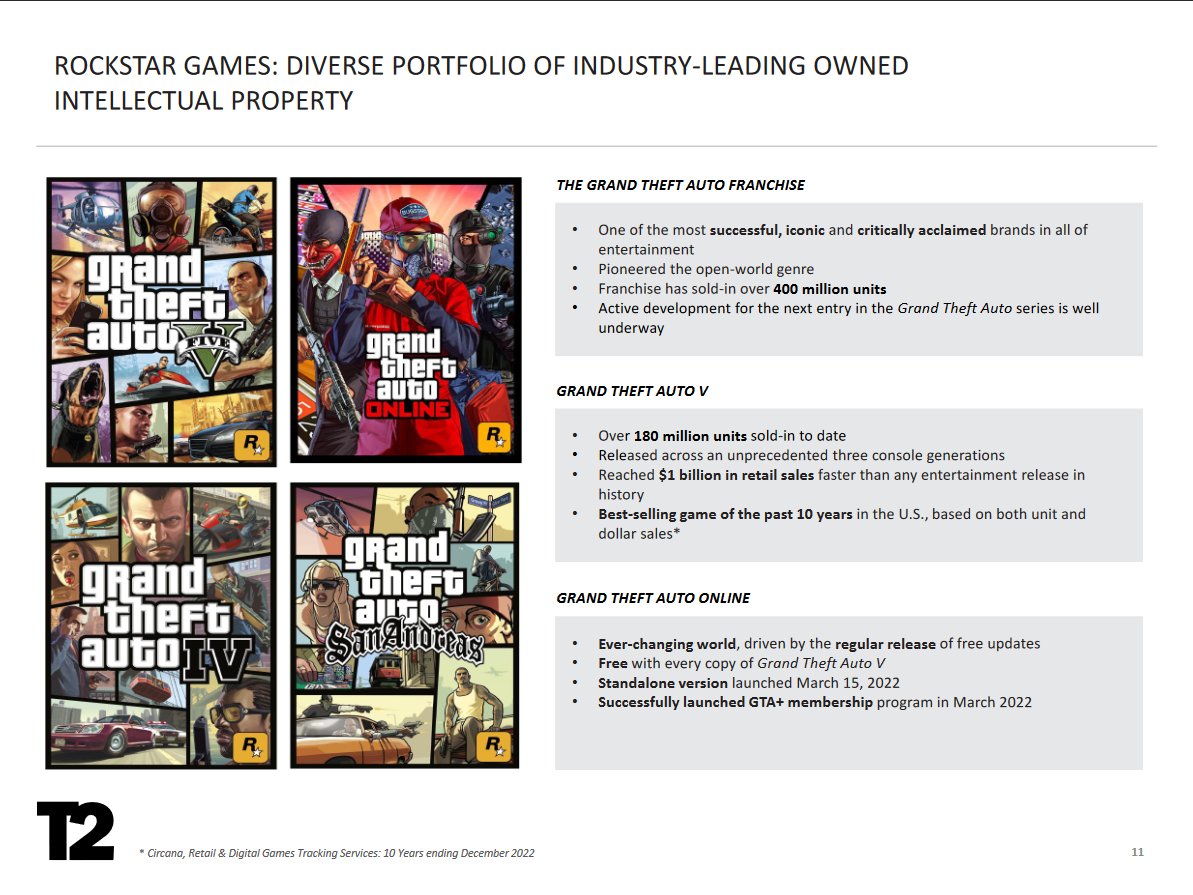 To date, GTA 5 has already reached $1 billion in retail sales, making it the fastest to hit the mark than any entertainment release in history, and has been the best-selling game of the past 10 years.
Rockstar Games' other mega property isn't doing too bad either, as Take-Two has also revealed some pretty impressive Red Dead franchise stats.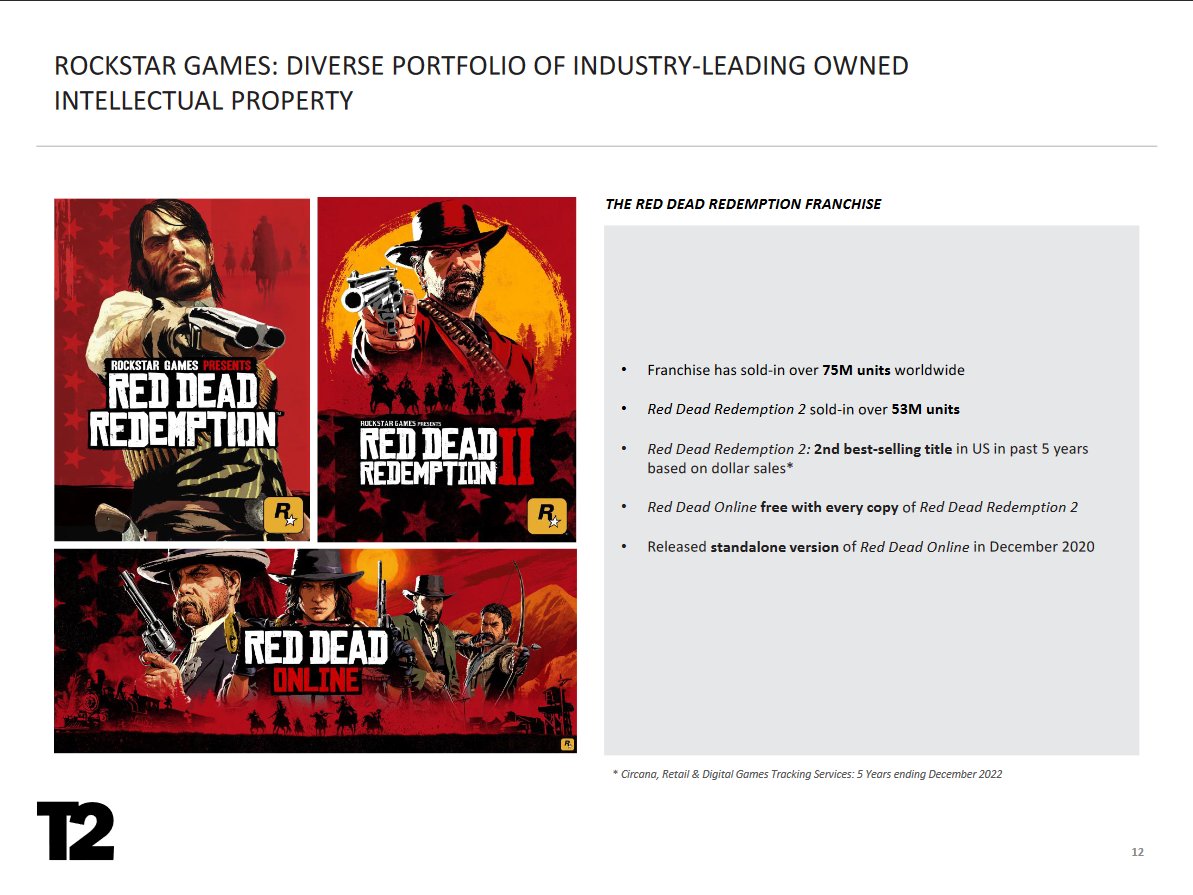 As you can see, the franchise has now sold-in over 75 million units to date, with Red Dead Redemption 2 accounting for 53 million of that number.
For reference, Take-Two announced three months ago that GTA 5 sales were at 175 million units sold, while Red Dead Redemption 2 sales were at 50 million units. This means that in just three months, over five million copies of GTA 5 were sold, while Red Dead 2 managed to move over three million copies in the same time span.
Both games are still selling like hot cakes and I have no idea why. Surely, everyone in the world with a gaming device has the game, right? Needles to say, we're all expecting GTA 6 to, at the very least, equal the sales of its predecessor over time. But something tells me it will sell a whole ton more.
We'll have more news from Take-Two Interactive within the day, so stay tuned.