Following yesterday's release of the Call of Duty: Black Ops Cold War Season 3 Reloaded update, the Modern Warfare & Warzone update 1.37 preload patch is now live for PlayStation platforms, and this brings the Season 3 Reloaded content into the battle royale game!
Note that while the data is available for download now, the actual start of Season 3 Reloaded in Warzone isn't happening just now, and will be commence officially tomorrow, on May 20.
Update: The patch is now live on all platforms!
Modern Warfare & Warzone Update 1.37 Preload Patch Notes:
Size on PlayStation: 14GB
Note that while Raven Software has not released the official list of changes in the patch just yet, Activision has revealed a huge list of new stuff incoming for the Season 3 Reloaded update, which can be seen below. There's a new event featuring the 80's Action Heroes crossover, new weapons, points of interests and more!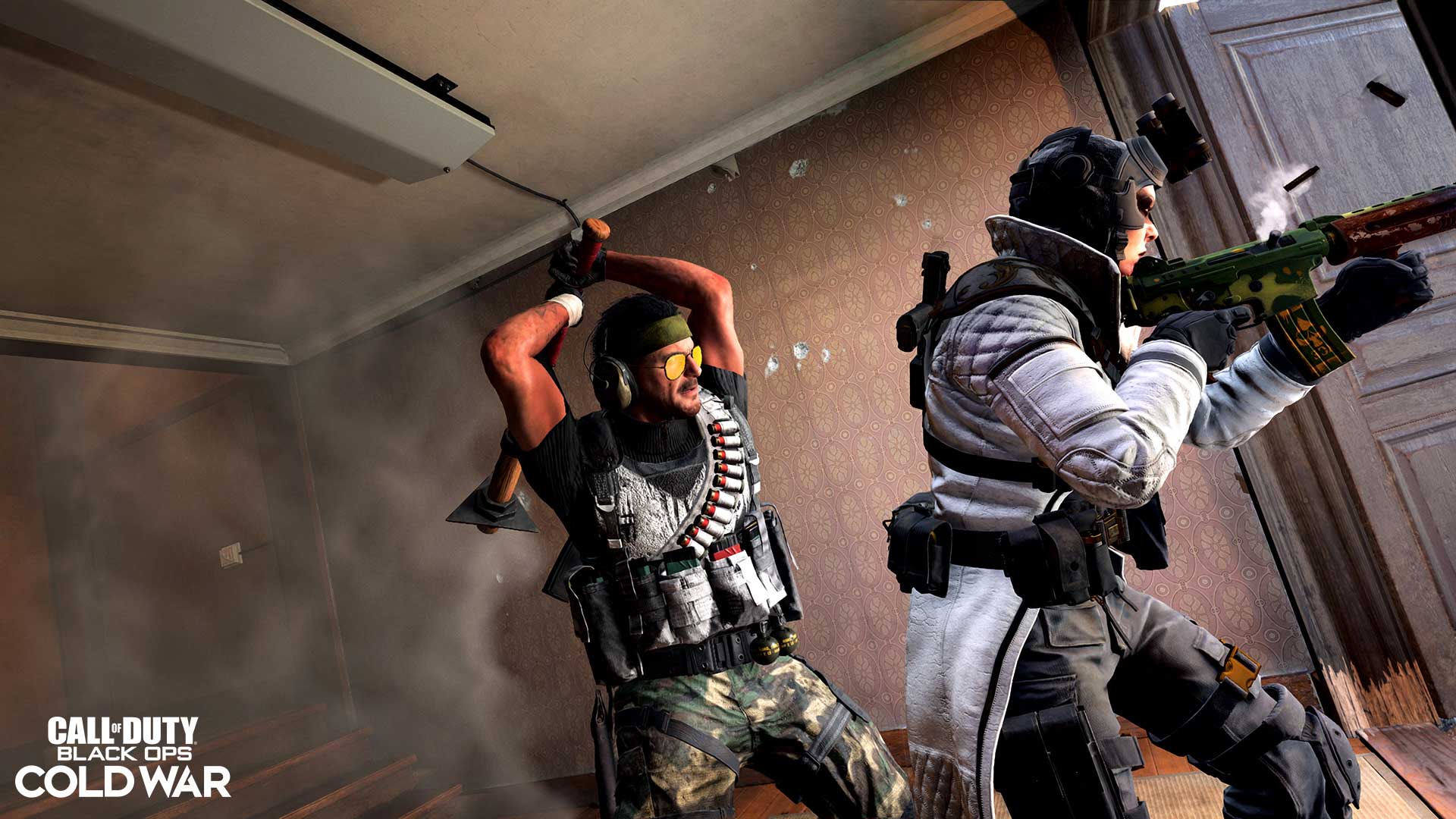 Baseball Bat: Melee (Launch Week)
A classic bruiser's weapon of war, and Black Ops Cold War's newest addition for one-hit melee fans, the Baseball Bat is what you want when the enemy has you in a pickle. Whether it's against the undead hordes in Zombies or enemy Operators in Multiplayer, using the Baseball Bat could mean the difference between sitting on your squad's bench or becoming its MVP.
Note: the Baseball Bat will enter the Warzone melee starting lineup during Season Four after its "spring training" in Black Ops Cold War during Season Three Reloaded's launch week.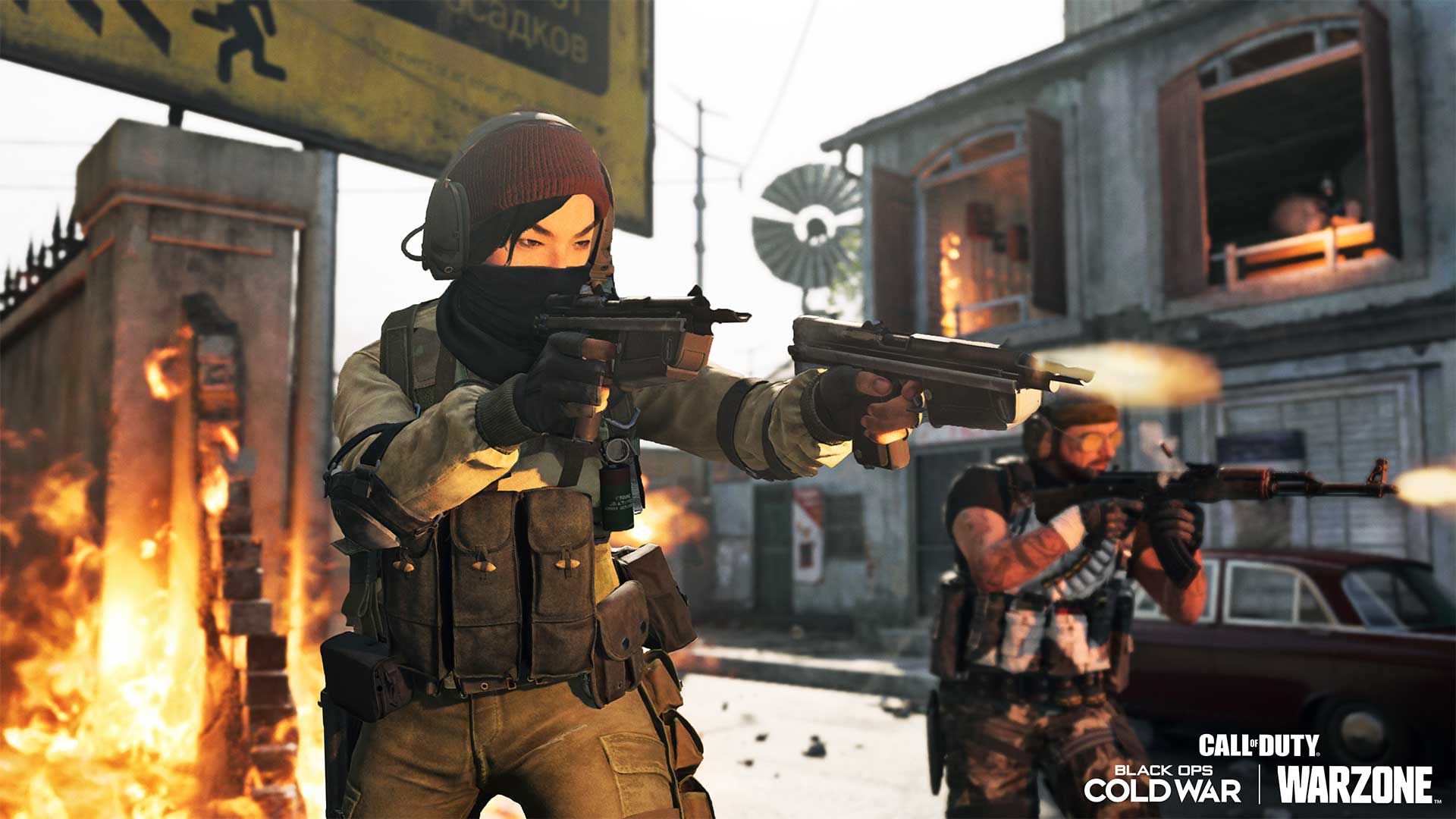 AMP63: Pistol (In-Season)
Slotting in as the fourth sidearm in Black Ops Cold War's arsenal, this personal defense weapon is a cross between a self-loading pistol and a fully automatic SMG.
Expect this weapon to output high amounts of damage in a short period of time thanks to its full-auto nature, which makes it highly effective in close quarters.
Obtain the AMP63 and Baseball Bat during Season Three Reloaded in one of two ways: complete an in-game challenge to obtain the free base weapon or pick up a bundle with a Blueprint version when it appears in the Store.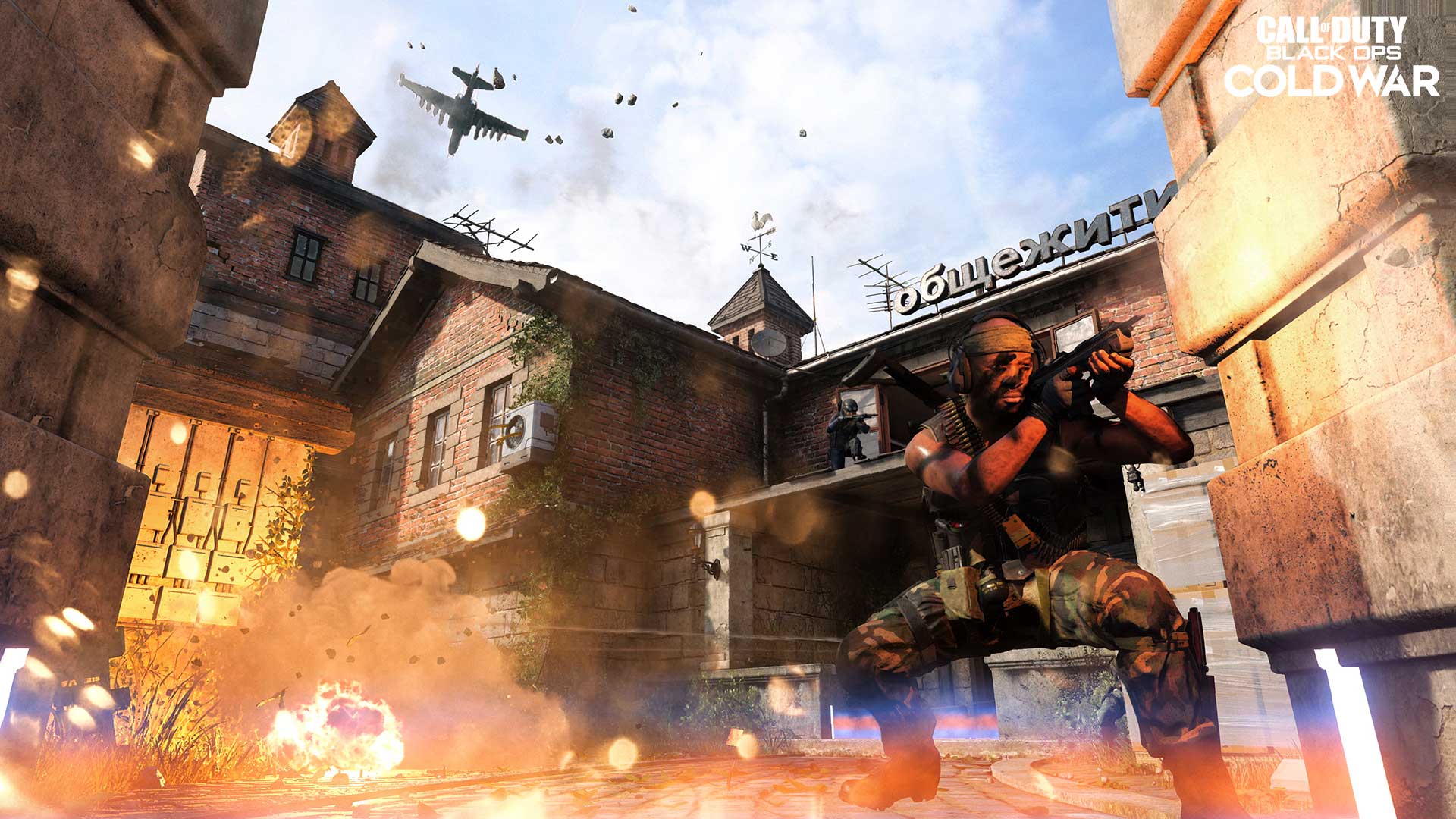 Want to collect free player profile items, Weapon Charms and Stickers, a new Arcade Game, and even Weapon Blueprints? Then lock and load for the "'80s Action Heroes" in-game challenge event across Black Ops Cold War and Warzone.
Similar to the "Hunt for Adler" and "Haunting of Verdansk" events, Operators will be tasked with completing objectives in both Black Ops Cold War and Warzone, receiving rewards that can be used across both titles, with the exception of the Robot Tank Arcade Game (available only in the Black Ops Cold War Barracks). These challenges are themed around the awesome new, limited-time content, and include objectives like completing matches in specific playlists or earning kills with the new Combat Bow Killstreak in Warzone.
Complete all nine Black Ops Cold War challenges to unlock a semi-automatic tactical rifle Weapon Blueprint and complete all nine of the Warzone challenges to get an awesome Bolt-Action Sniper Rifle Weapon Blueprint.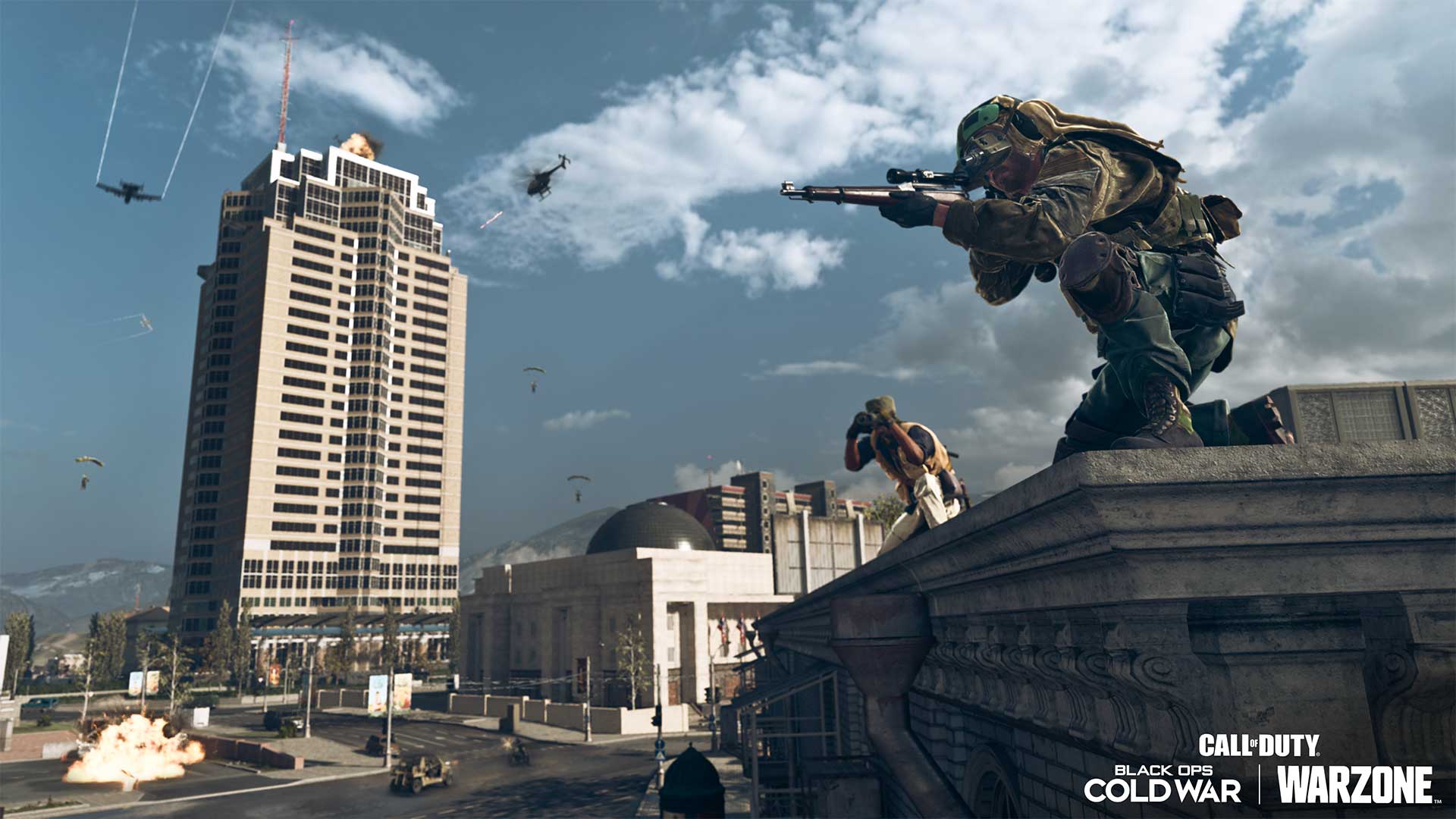 New Point of Interest: Nakatomi Plaza (Launch)
The headquarters of the Nakatomi Corporation have moved from sunny Los Angeles to Verdansk's Downtown for a limited time. This is the tallest single structure seen in Warzone and includes five floors of a space that will be familiar to those who know and love the original Die Hard.
In addition to replacing the Broadcast Tower and surrounding blocks that normally define Downtown's southern district, Nakatomi Plaza features multiple optional missions that can be completed during Battle Royale and Plunder for rewards both in-game and for your profile. This includes exploring the tower for Supply Boxes, defusing C4 on the tower's roof, and interrupting an arms deal gone wrong.
If you and your squad are lucky enough, you may even be able to do what no international criminal has been able to pull off before: successfully crack the Nakatomi Plaza vault and escape with its riches. But be forewarned that you won't be the only Operators looking for the keys to the vault…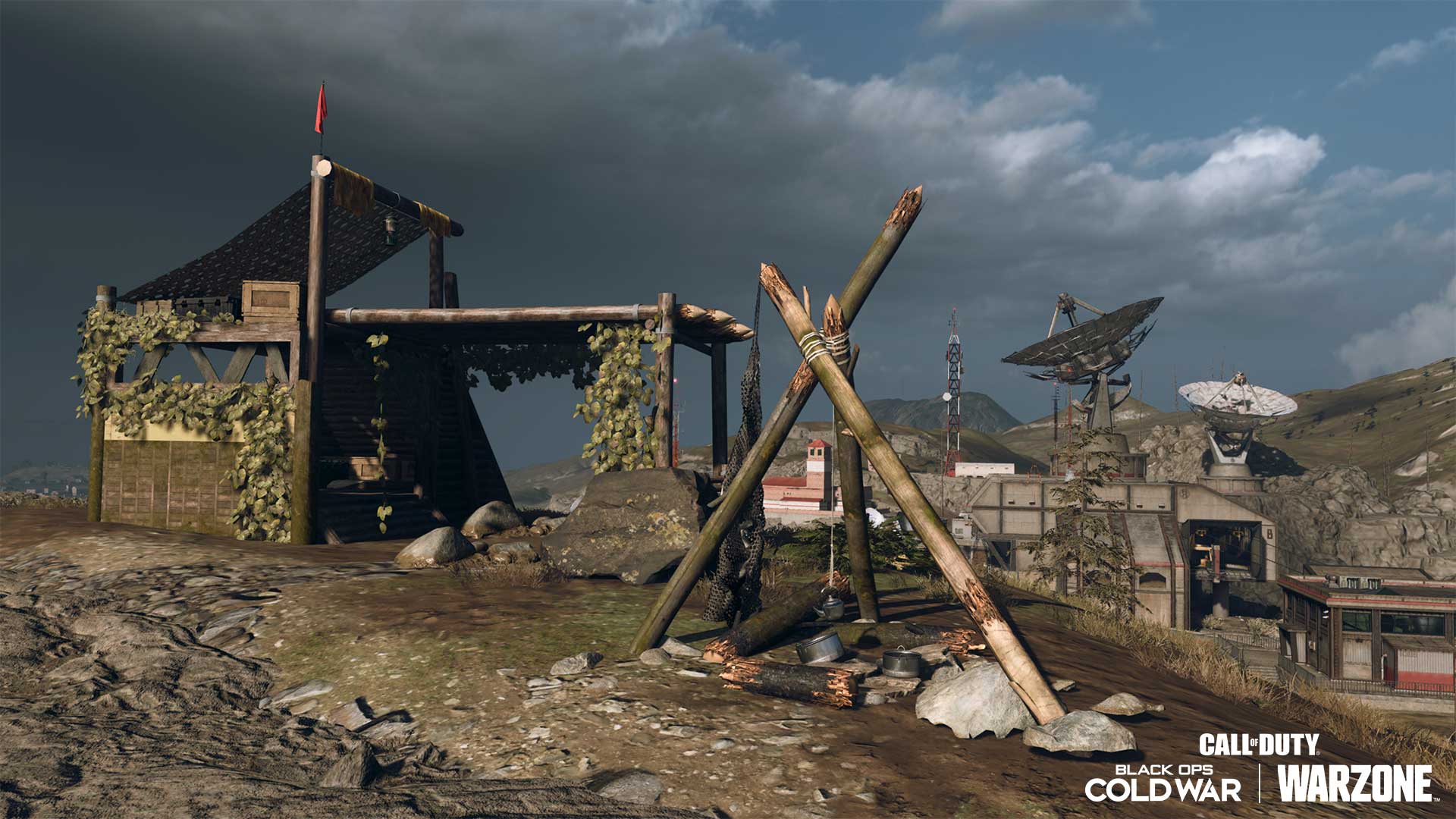 New Point of Interest: Survival Camps (Launch)
Around Verdansk, numerous campsites have been converted into Survival Camps as a homage to Rambo: First Blood Part II.
Find any of these ten camps across the map, and you could walk out with some solid loadout items or the dog tags of comrades who fell long before your arrival. Collect enough of them, and you may be able to get an even greater reward…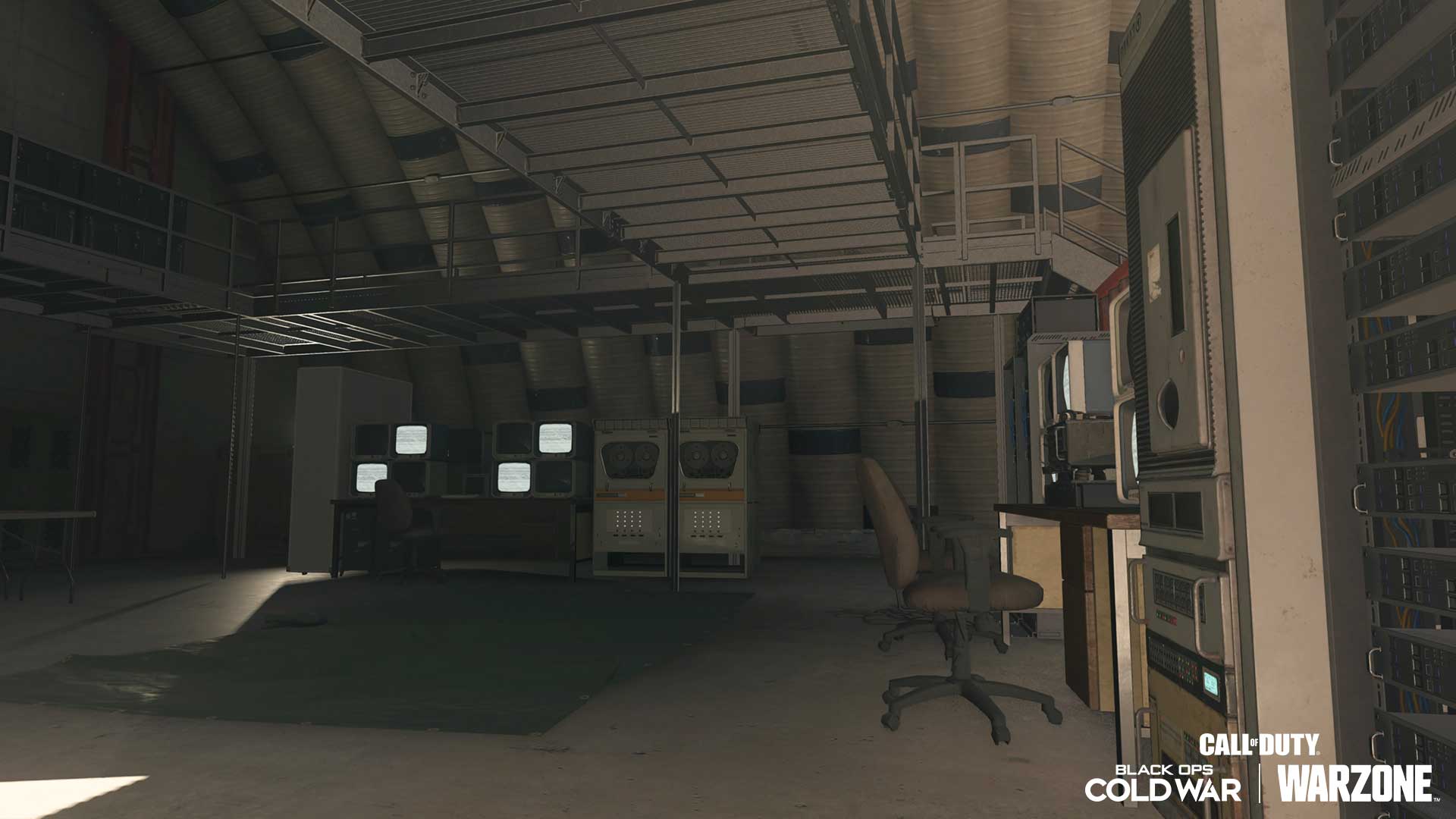 New Point of Interest: CIA Outpost (Launch)
One of the aircraft hangars in Verdansk's northwest sector has been converted into a makeshift CIA Outpost, as these agents need a home base to start tracking down the elusive Rambo.
Apparently, these field operatives are also searching for any identification of fallen soldiers and may bring in some air reinforcements should enough of them be collected for extraction. Maybe this can be used to stage an ambush that only a true guerilla warfare expert could handle…
Be the Action Hero in Power Grab, a Limited-Time Mode (Launch)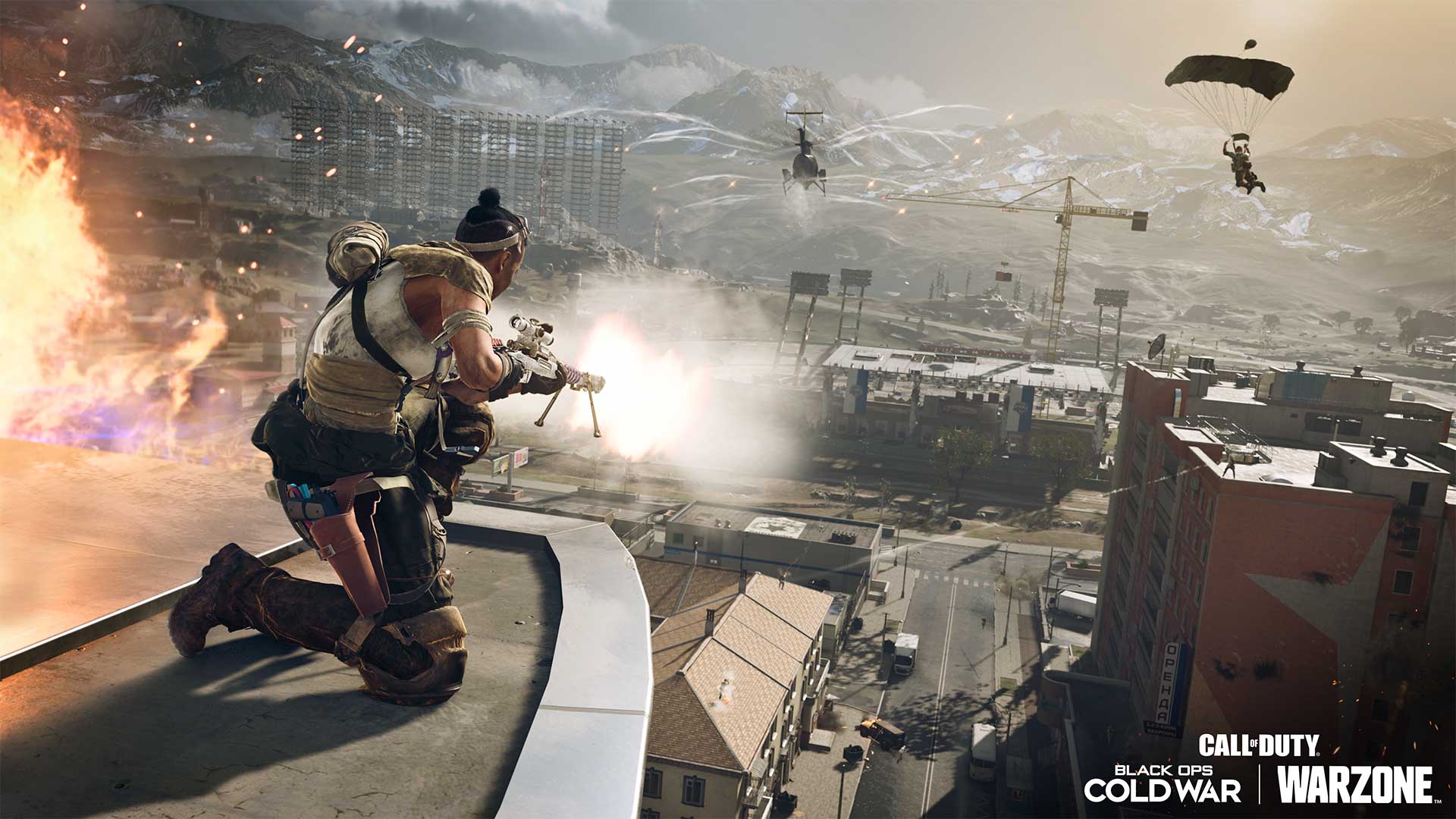 Battle Royales were already intense, action movie–worthy matches within Warzone, but what if the intensity was dialed up to true Hollywood extremes? You would get Power Grab, a Limited-Time Mode that pits over 100 Operators across select squad sizes in a battle for true badass protagonist supremacy.
In Power Grab, Operators will find that the starting circle collapse is smaller than in a traditional Battle Royale in Verdansk. This circle collapse will have five stages and there is no Gulag to escape from upon death.
Instead, you must either revive your squadmates via the Buy Station or earn the right to revive them by collecting Dog Tags. Similar to Kill Confirmed in traditional Multiplayer, every Operator will drop a Dog Tag each time they are eliminated. These Dog Tags can also be found as rewards for completing Contracts, and in rare cases, they can be found in Supply Boxes around Verdansk.
Each Dog Tag collected brings you one notch up a reward ladder, which is visible on the right side of your HUD. This reward ladder includes a UAV; a Respawn Token, which gives you the right to infil into Verdansk again; and Advanced Gas Masks and Specialist Bonuses, at higher tiers.
Despite these differences compared to a traditional Battle Royale, the endgame is the same: Be the last squad standing to win.
Once the official patch notes are out, we'll update the post.