For those looking to pick up NBA 2K21, chances are a high volume of you will be spending their time in the NBA 2K21 MyCareer mode in order to build your own player up, and make them the best baller out there. Visual Concepts has released a new trailer for the mode, and more details have been shared too.
For those looking for something more narrative-driven than just playing virtual hoops, this year's narrative will be The Long Shadow, and tells the story of Junior, who's the son of a baller that faces the challenges of trying to make it into the NBA. NBA 2K21 will feature 10 officially licensed college programs to choose from in the story: Michigan State, UConn, Florida, Gonzaga, Syracuse, Texas Tech, Oklahoma, UCLA, Villanova University and West Virginia.
There's also going to be some big names attached to this year's MyCareer in NBA 2K21! Jesse Williams (Grey's Anatomy), Michael K. Williams (The Wire, Boardwalk Empire), Djimon Hounsou (Blood Diamond, Guardians of the Galaxy), Mireille Enos (The Killing, World War Z), and cover athletes Damian Lillard and Zion Willaims will also be featured in the mode.
Visual Concepts has also announced the 2K Beach!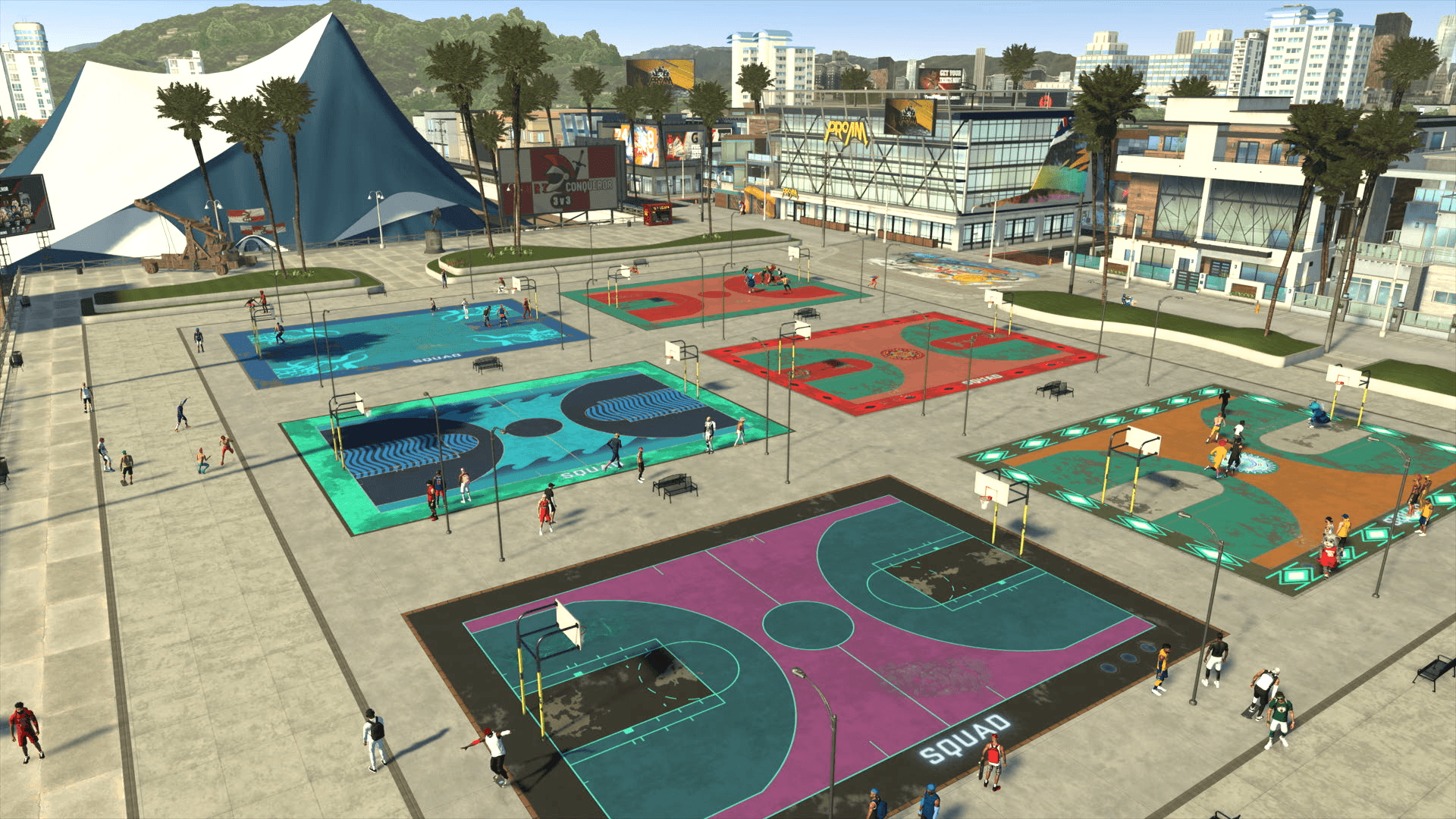 Soak Up the Sun at 2K Beach

The Neighborhood is THE place ballers can live out their virtual day-to-day lives, where hoops culture comes to life on every corner. Whether you want to compete in 3v3 streetball runs, play for bigger stakes in 5v5 ProAM games or simply show off the drip with all the latest clothes, shoes and more – there's plenty of things to do and plenty of ways to express yourself in NBA 2K21.

Some eagle-eyed fans may have spotted a new locale from our Everything is Game trailer; it's official – welcome to 2K Beach! Soak up the sun and escape to the ocean in a beautiful new setting, surrounded by modern facilities that house SWAG's, The REC, NBA Store and more. NBA 2K21 will continue to host plenty of events at 2K Beach, providing even more reasons to come back all year long.
Here are some of the features of NBA 2K21'a MyCareer mode:
WNBA – The WNBA returns in NBA 2K21 with Play Now and Season Modes, featuring all 12 teams in the league. Experience WNBA basketball built exclusively around the women's game!
MyGM/MyLEAGUE – Sit in the boss' chair, and make decisions that matter not only to your player or team – but to the entire franchise and league. From drafting impact rookies to trading players to relocating your team, every move, big or small, counts towards the long-term success – or failure – of your basketball franchise.
PLAY NOW – Jump into a no-frills basketball game, where you can get a quick match together against a friend or AI and play 4 quarters of intense NBA 2K Pick your favorite team – or a Classic or All-Time team – and run the offense with genre-defining controls and customization. This is NBA action at its most authentic.
NBA 2K21 dribbles out this September 4 on the PS4, Xbox One, Switch and PC. It'll also be coming to next-gen platforms at a later date. You can read about cross-progression mechanics here.
Source: NBA2K