Visual Concepts has released NBA 2K23 update 1.14 on last-gen consoles, and this is another unannounced title update. Given we just got Season 7 this May, and there hasn't been any teases for Season 8, don't expect anything major from it outside of fixes. Read on for what's new in the NBA 2K23 June 26 patch notes.
NBA 2K23 Update 1.14 Patch Notes | NBA 2K23 June 26 Patch Notes:
Visual Concepts has not made any announcements for today's patch, though the studio did mention new cosmetics being available this week, which could necessitate the client-side download.
New items to add to your fit this week from @EastsideGolf and @hyperfly 🔥 pic.twitter.com/aySSrS6wFH

— NBA 2K (@NBA2K) June 23, 2023
As for Season 7, here's what to expect in Week 6 that will last until June 30: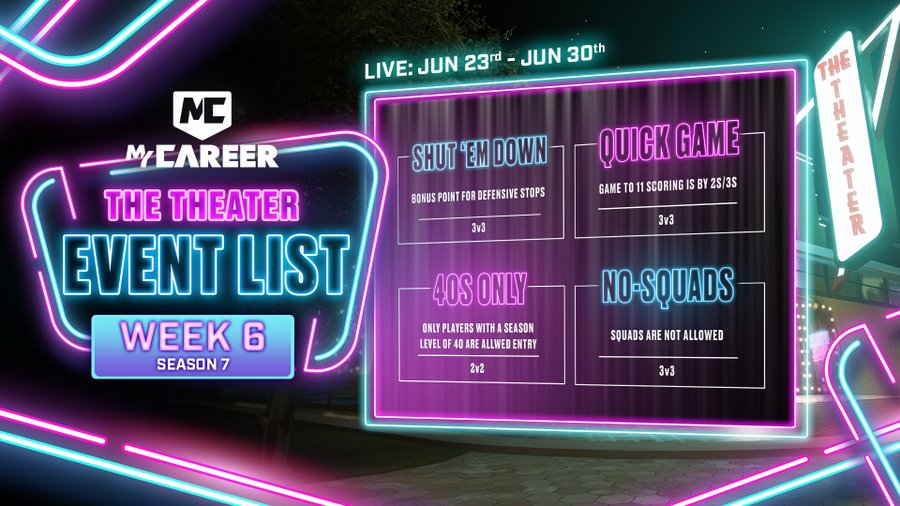 Hopefully we hear something from Visual Concepts later today. If anything gets announced or teased about Season 8, we'll let our readers know and update the article.
We're also keeping an eye out on the NBA 2K community, and if anything is spotted that got changed, we'll update the article with the info as well (official or not). Of course, given the NBA season is over and we'll soon be getting info about NBA 2K24, we're not expecting anything major from today's patch.