Raven Software has rolled out a new update for Call of Duty: Warzone today! The new COD Warzone July 21 patch is a server-side update (no download required), and includes weapon balance changes, perk tweaks and more!
New COD Warzone Update July 21 Patch Notes | COD Warzone July 21 Patch Notes: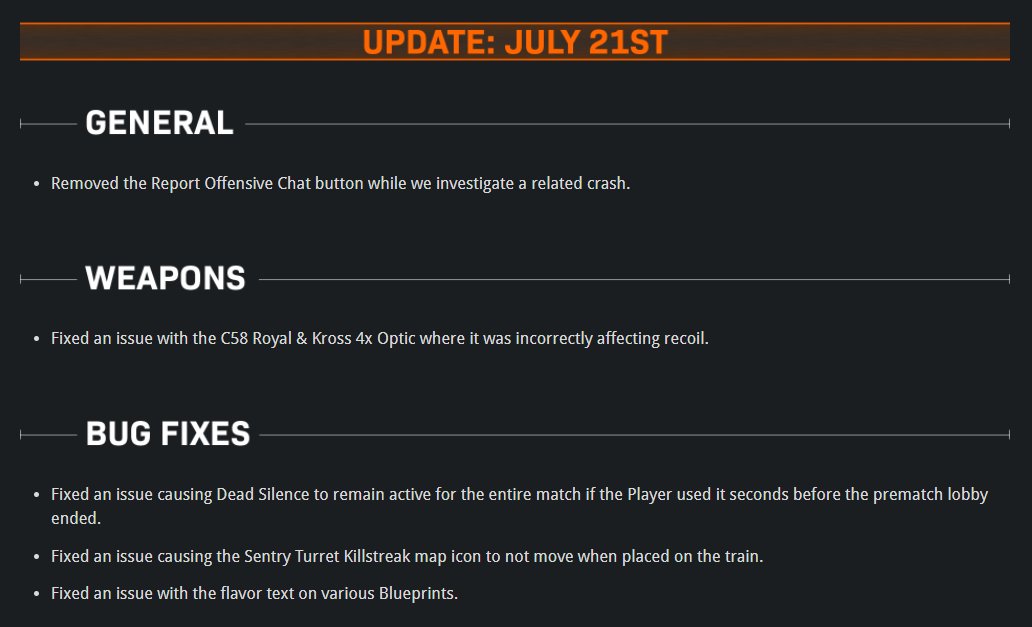 Not bad for a server-side patch. The changes are live now on all platforms.
In other COD Warzone news, Raven Software has banned 50,000 accounts! There's also a cheat maker for Call of Duty Warzone that was forced to stop thanks to Activision's interference.
For more on Call of Duty news, make sure to bookmark our Call of Duty hub!
Source: Raven Software