EA has released NHL 23 update 1.72 (PS5 version 1.072), and this brings Season 5 into the rink, as well as a bug fix. Check out what's new in the official NHL 23 May 26 patch notes and announcements from the dev team.
NHL 23 Update 1.72 Patch Notes | NHL 23 Season 5 Patch Notes:
Here's what got fixed:
Be A Pro
—-
– Fixed an issue with the Be A Pro introduction video
Here's the Season 5 announcement from the game's official Twitter account: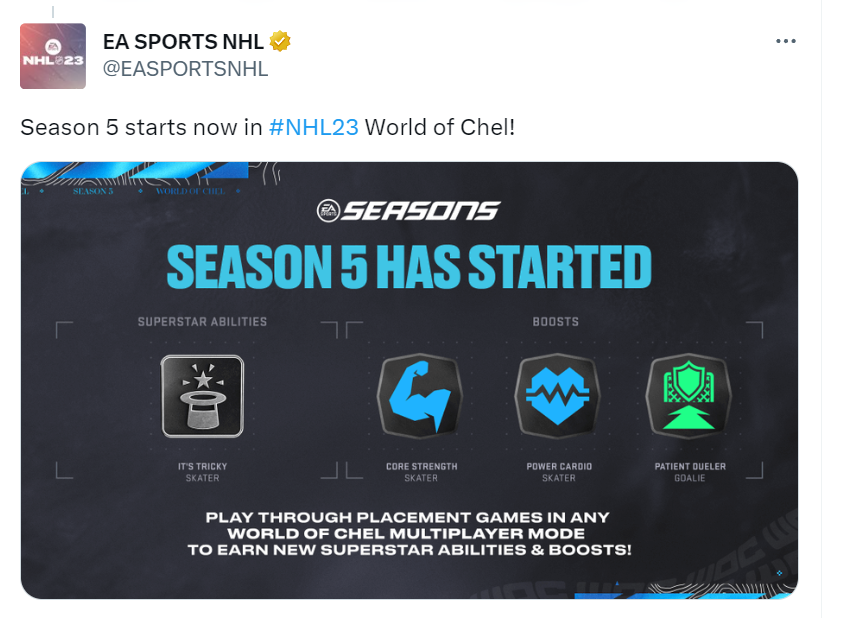 Yep, that's about it for this title update. Mind, the last few patches have been sparse when it comes to adjustments, so I wouldn't expect much outside of a major announcement from the studio.
If any gameplay adjustments or bug fixes surfaces, we'll update the article.
Source: EA Answers