Developer Ludosity has released the Nickelodeon All-Star Brawl update 1.08 this December 9, and this adds a DLC character for free in Garfield! Check out the details and other info below.
Nickelodeon All-Star Brawl Update 1.08 Patch Notes:
This title update adds Garfield for free on all platforms, and doesn't seem to include any gameplay-related changes or fighter tweaks just yet.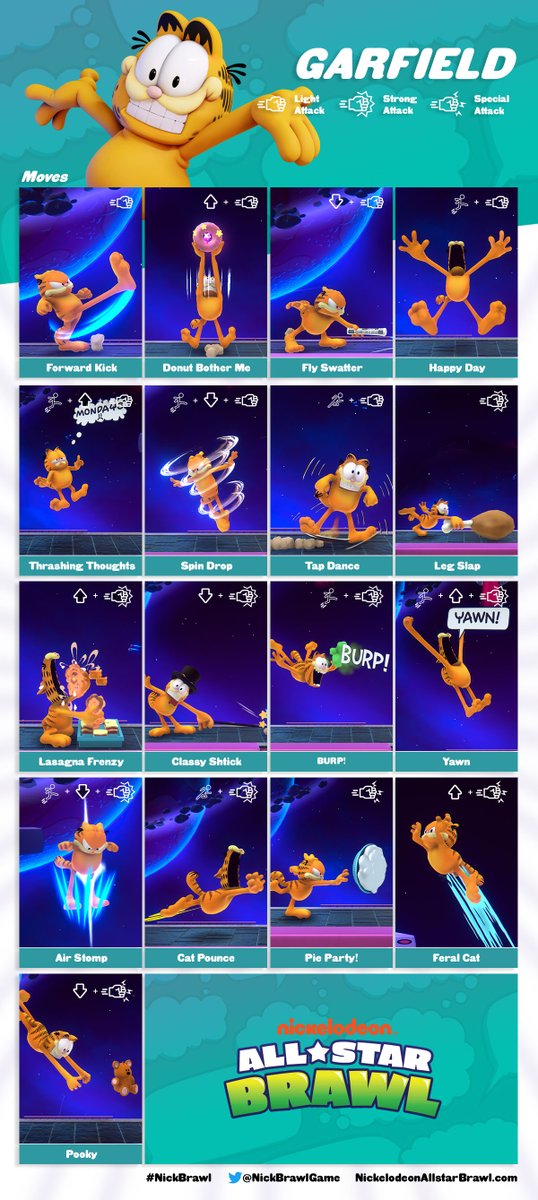 If there are more changes included in today's update or if Ludosity releases the changelog, we'll be sure to update the post. For those who notice anything tangible in today's patch, share what you find down in the comments below. The latest patch before today was released last week, and it included fighter changes, which you can read about here.