For those having issues logging in to Rocket League but can't, it's not you but Rocket League down reports are surfacing this June 2 (June 3 for those not in the US), and it is showing as "socket open error" for some gamers.
Rocket League Down Status and Updates for June 2:
Update: It would seem that the log-in issues are resolved as users are able to log back in.
Over on the game's subreddit, reports have surfaced about the outage:
why doesn't rocket league online / how do I fix it from RocketLeague
Ever reliable Down Detector site is also showing a rapid increase of reports recently from Rocket League players: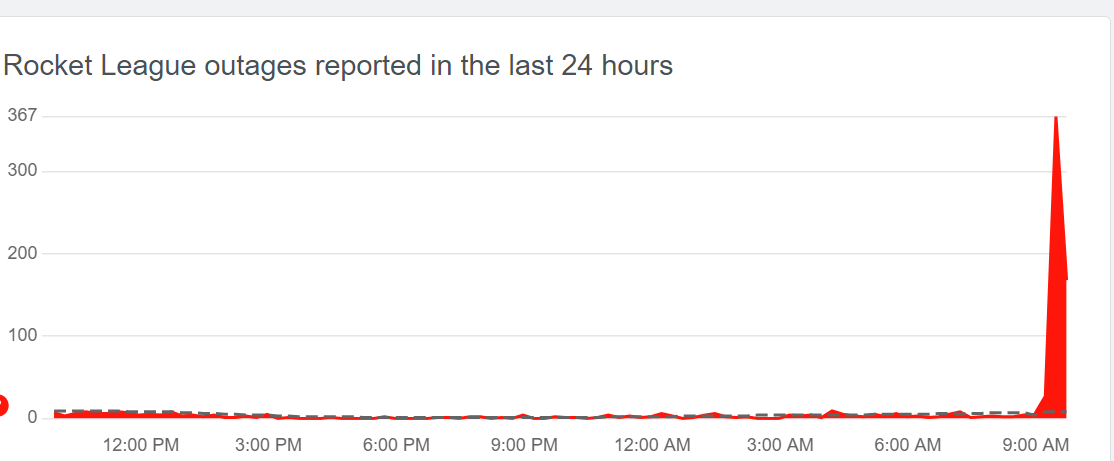 Unfortunately, Psyonix has not acknowledged the outage just yet. If you can connect (or can't) right now, leave a comment below and let us where you're from and which platform you game on, so we're aware which ones are having issues.
Same as always, we'll be updating the post throughout the duration of the outage, so refresh this post from time to time to know of any updates.