Techland has released the Dying Light 2 update 1.08 (PS5 version 1.008) and this seems to be for a short list of fixes. This patch is out on all platforms, and you can read the details in the Dying Light 2 March 18 patch notes below.
Dying Light 2 Update 1.08 Patch Notes | Dying Light 2 Update 1.008 Patch Notes | Dying Light 2 March 18 Patch Notes:
Update: Techland has announced the patch notes for each platform!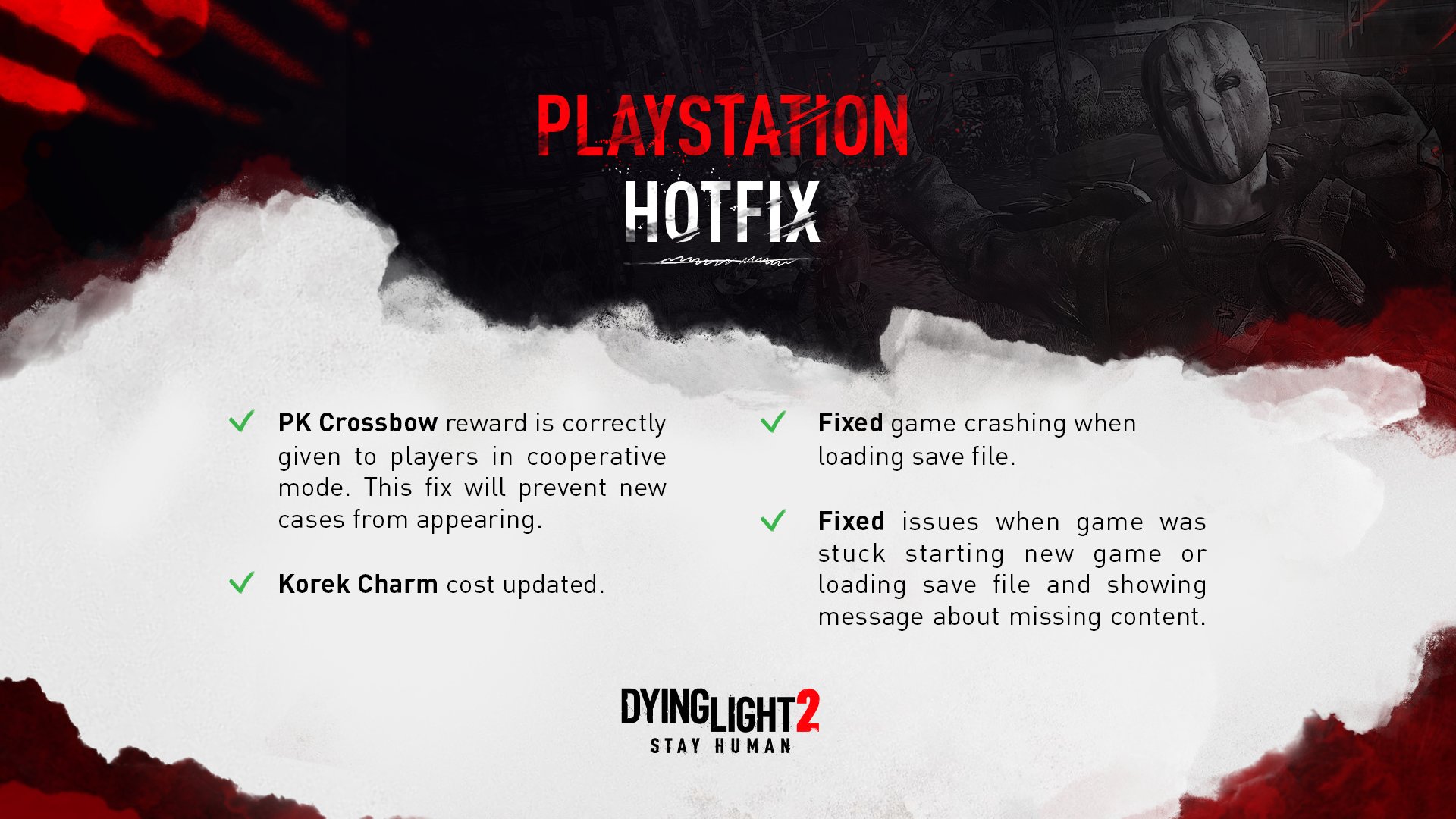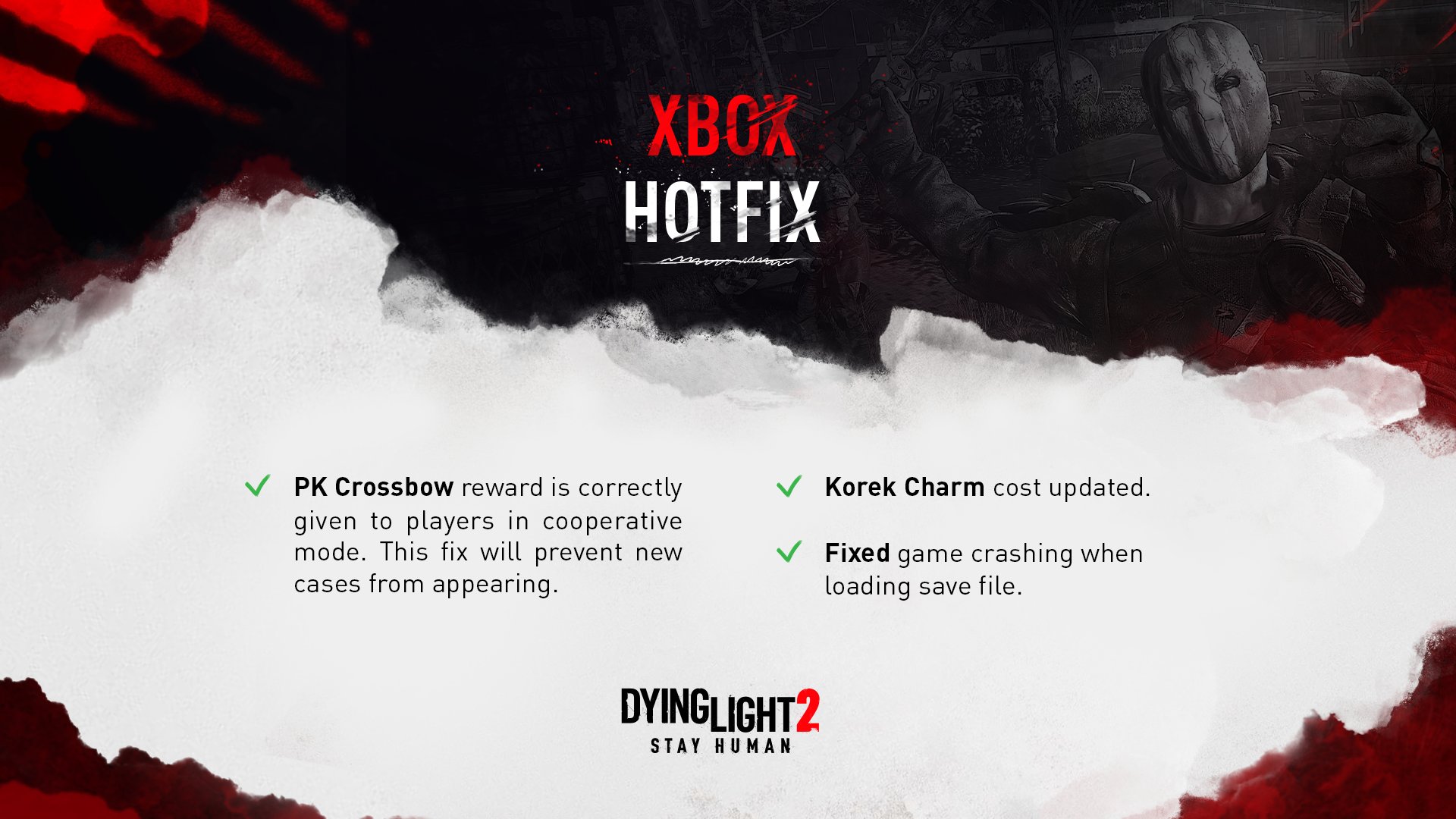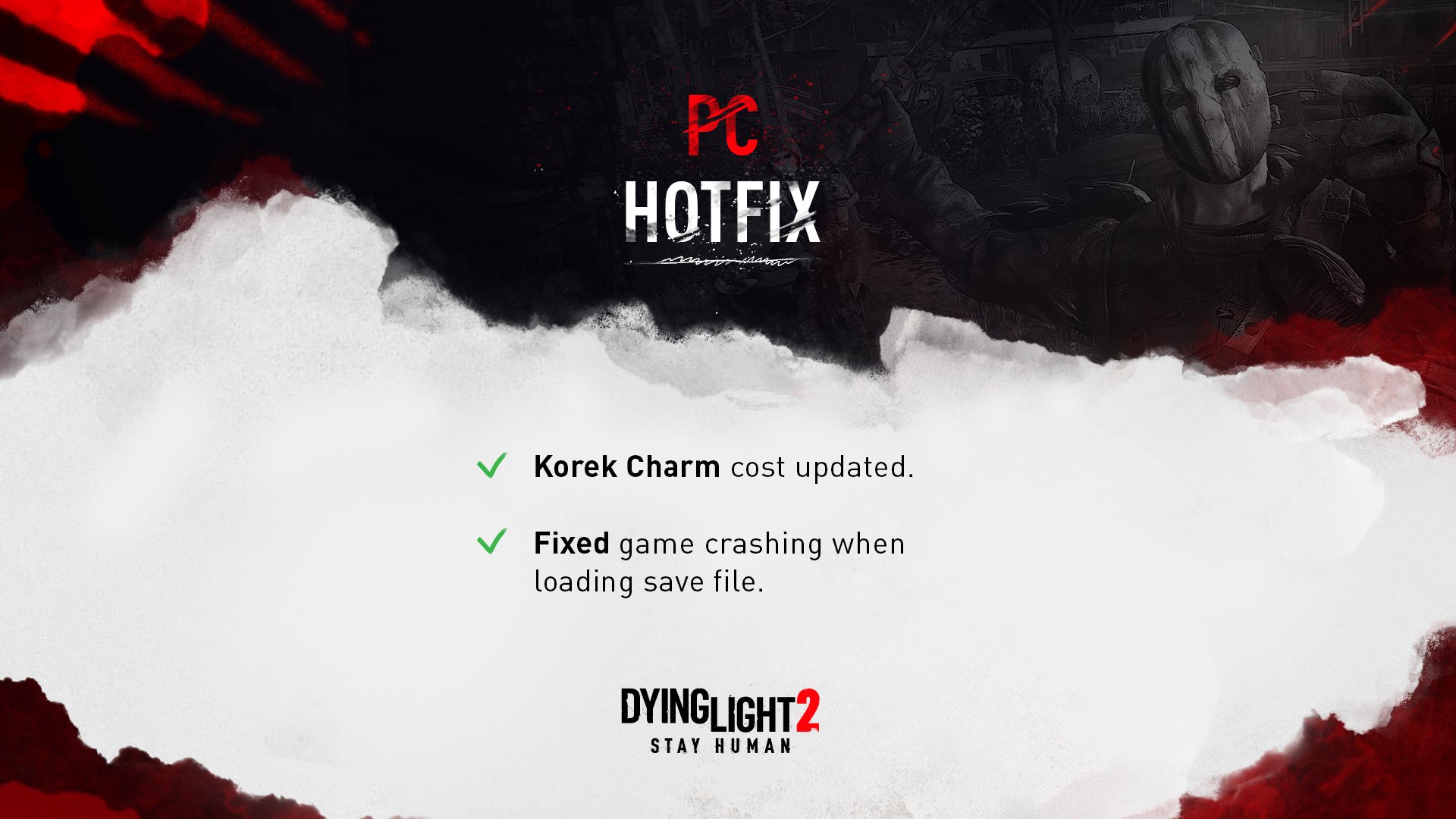 Here's what's new per Steam:
HOTFIX – 18.03.2022
– Korek Charm cost updated.
– Fixed game crashing when loading save file.
We're keeping an eye out on anything new, and will update the post if we find anything. Same as before, if you spot any gameplay-related changes or fixes, leave a comment below to let us know.
For the patch released last March 11 that include a ton of fixes and improvements, click here. Make sure to check out the new parkour challenges rolled out by Techland as well.
If you haven't picked the game up yet, go read our review here where we state, "If you were a fan of the original and have been eagerly anticipating Dying Light 2, it's an easy day one purchase, and one that delivers on every promise that Techland set for it."