Ubisoft has kicked off the Assassin's Creed 15th anniversary celebrations today! Running for a total of 12 weeks, Ubisoft will be hosting contests, a look at the development of the franchise, and more! In addition to that, the company announced Assassin's Creed Valhalla Year 2 content is incoming!
Watch the trailer and livestream for the franchise's 15th anniversary kick off!
Revealed during the stream is what's incoming for AC Valhalla players, and there's quite a lot! Coming free to all players are: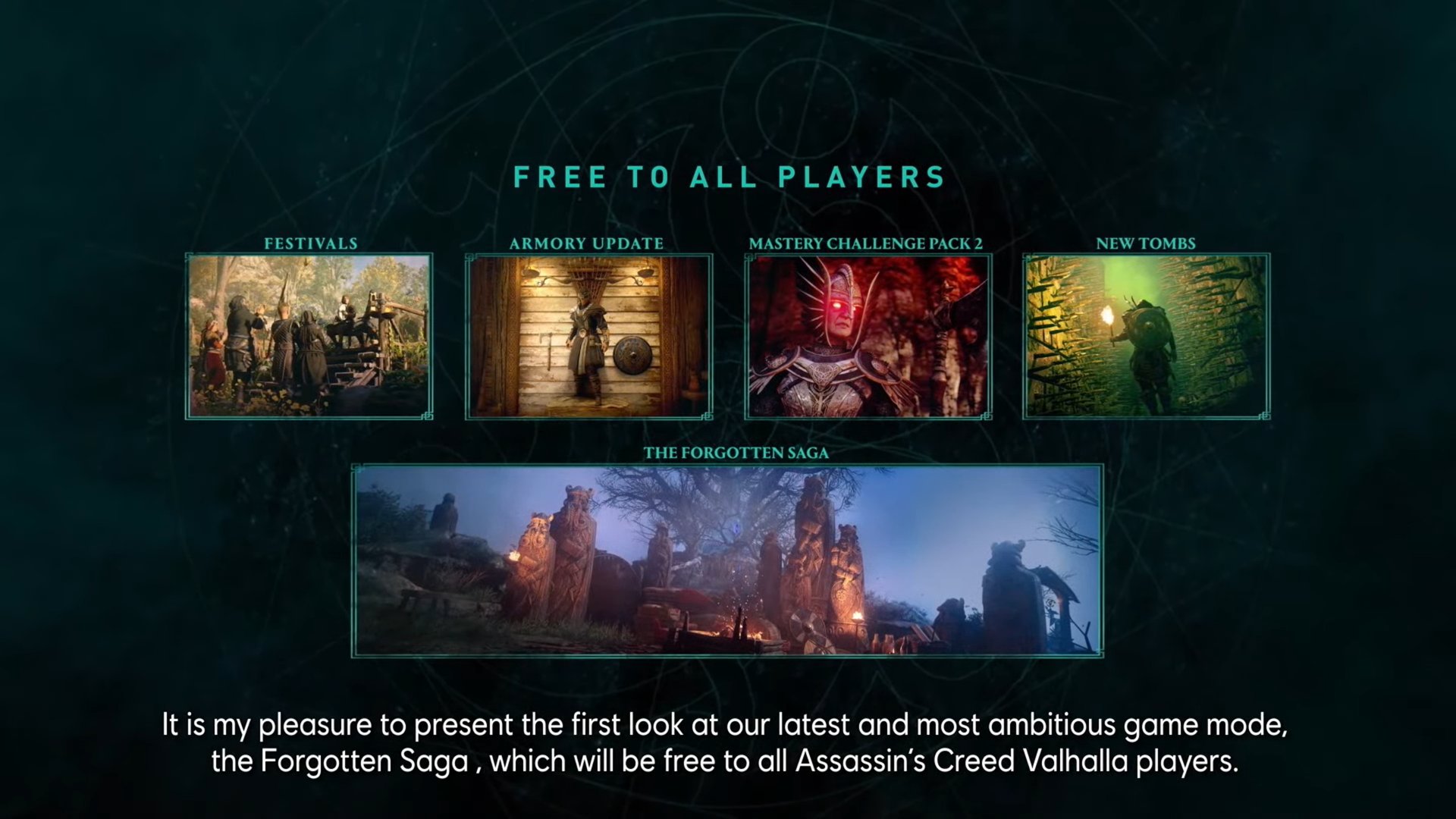 Festivals
Armory Updates
Mastery Challenge Pack 2
New Tombs
The Forgotten Saga
The Forgotten Saga will be a new roguelite mode dropping for free for all owners of the game!
Players have access to new free content in Assassin's Creed Valhalla thanks to unprecedented Year 2 support, with the return of festivals, the Mastery Challenge Pack 2, and the Armory feature, as well as new caves to explore this fall to solve the mystery of the Tombs of the Fallen. This summer, players will also be able to take part in Odin's rogue-lite–inspired journey to the spectacular region of Niflheim with the new game mode, The Forgotten Saga, offering a fresh take on gameplay that's free to all Assassin's Creed Valhalla players. One last surprise awaits fans at the end of the year as the Assassin's Creed teams will reveal the last episode of the story of Eivor as a free chapter for all players.
Part of this celebration is the patch for AC Origins released earlier this month that added 60fps support to the next-gen versions of the game.