If you're not a fan of the Battlefield 2042 spawns in maps, well, you're probably going to have to live with it, as it seems DICE is not actively working on it, though they are reviewing it.
This was confirmed by Battlefield Community Manager Straatford87 over on the EA Answers forums where he posted the following response to a fan: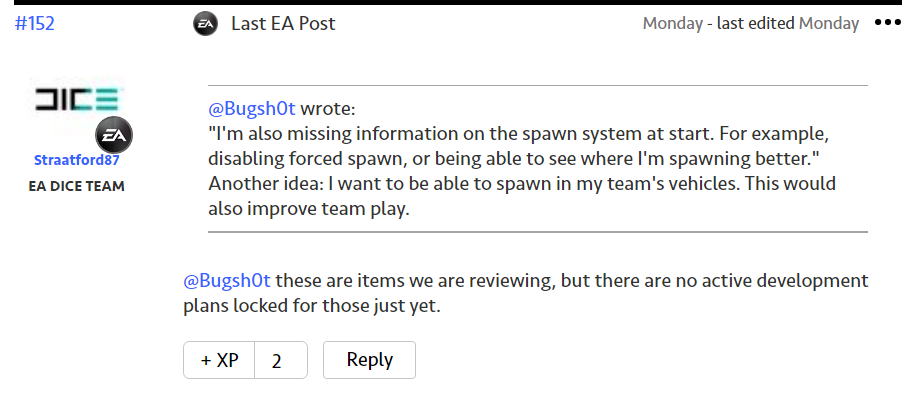 Bear in mind, not in active development doesn't mean that we won't see it come to fruition at all. I mean, they are reviewing it and all that, no?
Speaking of spawns and maps. more unreleased Battlefield 2042 maps have been unearthed! Once again spotted by ace Battlefield dataminer temporyal, take a look at Drained, Lights Out and Dock Lands.
Internal names of three additional unreleased maps in #Battlefield 2042:

🛁 Drained
💡 LightsOut
⚓️ DockLands

"DockLands" might be another remake of an existing Battlefield map for Portal. No further info, images or launch windows available.

Updated map overview: pic.twitter.com/QydSRqTdMX

— temporyal (@temporyal) April 5, 2022
Given we don't know anything about these maps outside of their data files being in the game, these could be cancelled maps that were once in development, planned content in the coming seasons, or something in between. There is no guarantee that we'll see these maps come to the game, so don't count on these three to surface anytime soon. Other stuff that were unearthed before were unreleased weapons and air vehicles, and even Christmas-themed skins, too.