It seems EA has a lot more games in the pipeline incoming for 2023, as the publisher revealed that it has a "major IP" as well as a "remake" planned for release in early 2023, with a total of four unannounced titles incoming for the year.
This was revealed during EA's quarterly financials earnings report, where it touched o some of the games incoming for the first quarter of the year and onwards.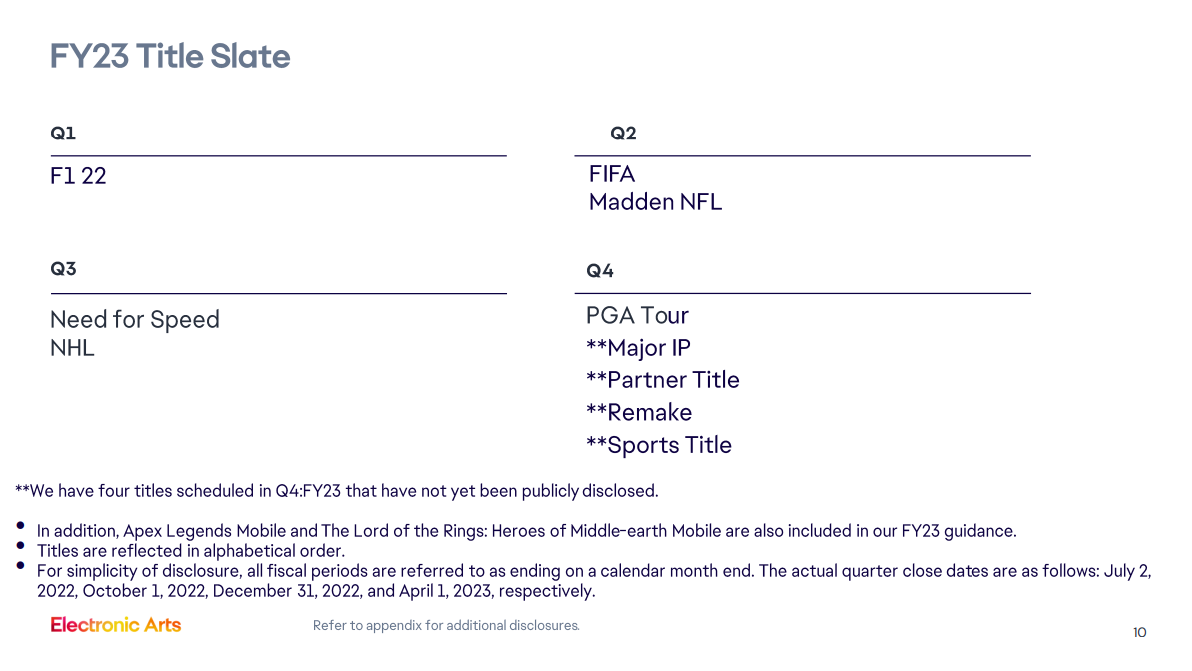 As you can see from the slide, EA has a new entry in the FIFA (it will be EA's last FIFA-branded soccer sim after today's announcement) and Madden NFL franchises incoming for Q1 fiscal year 2022. with Q3 alloted for a new Need for Speed game, and a new entry in the NHL sports-sim franchise. The big deal here is Q4, as it has the debut of EA's PGA Tour golf sim franchise,alongside four unannounced games that are marked as "Major IP," "Partner Title," "Remake" and "Sports Title."
What's interesting here is, one can assume that the remake being released in Q4 is the Dead Space remake being worked on by Motive Studios, but that has a release schedule of "early 2023" according to the devs. Either the Dead Space remake is being pushed to Q4 2023, or this is an entirely new remake.
As for the sports title, it could be a new NBA basketball sim given the publisher still has the rights to publish a game based on the NBAm or perhaps a new UFC game or (one can hope) a new entry in the Fight Night franchise? Finally, for the "partner title," it could reference Star Wars: Jedi Fallen Order 2, as the publisher is partnering with Disney (via Lucasfilm Games), and the publisher has confirmed repeatedly that Jedi Fallen Order has been a huge hit for the publisher.
For the "Major IP," I'm hoping that means a new entry in the Battlefield franchise is making its way out sometime next year, though I admit, that is highly improbable.