If you're still experiencing issues with the Ghost Recon Wildlands and Breakpoint servers, it's not just you, as Ghost Recon Wildlands and Breakpoint down reports are surfacing this May 15, with some players experiencing outages, while others are able to log on.
Ghost Recon Wildlands and Breakpoint Down This May 15 Status and Updates:
Update: Ubisoft has announced that they have resolved the issues across multiple platforms:
UPDATE: Thank you for your patience. We've resolved the issues with connectivity across multiple platforms. Happy gaming!

— Ubisoft Support (@UbisoftSupport) May 15, 2022
Ubisoft has acknowledged the situation, and has issued a statement that they are still working on it:
Thank you for your patience and understanding while our teams continue to work towards resolving this issue. We understand many of you had game time planned for this evening / weekend and apologise for any inconvenience this outage may have caused. Please continue to monitor this post for any further news or updates as soon as we are able to provide this.
That's the latest update from the publisher, though some players from the community are saying that they are still experiencing server outages: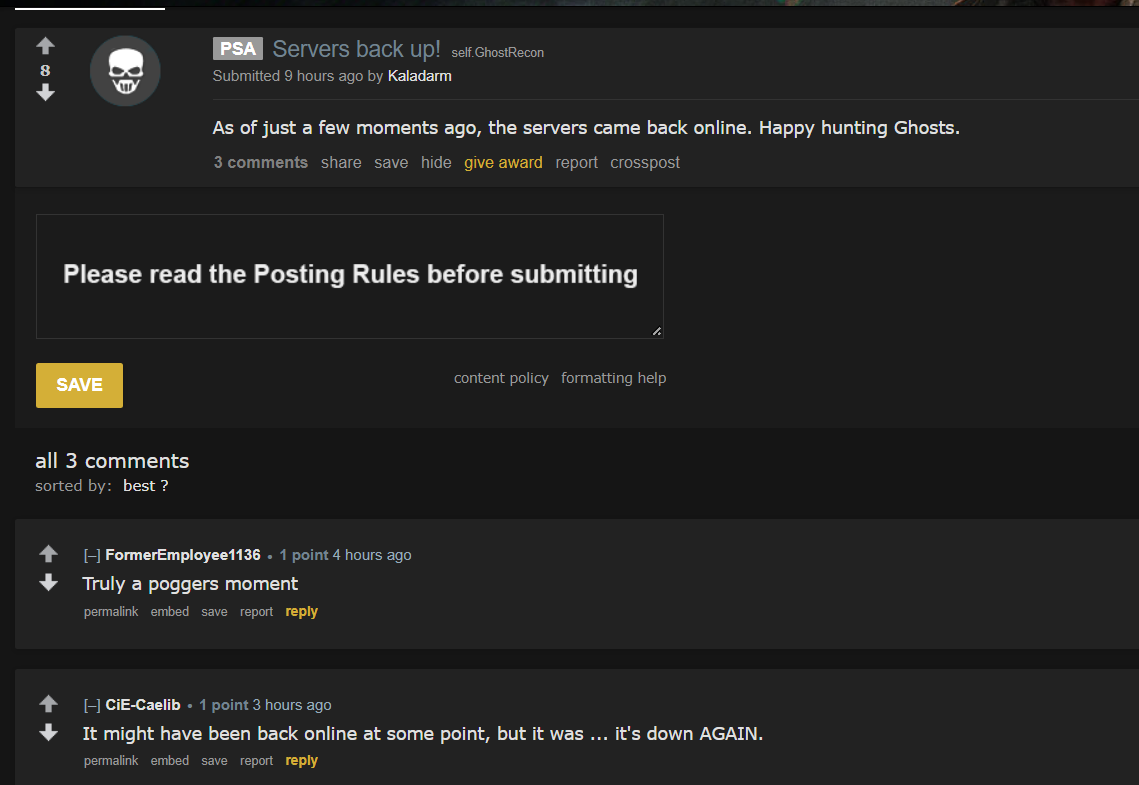 For those players that can connect today, leave a comment below and let us know which platform you're on, and where you're located (and which Ghost Recon game as well), just so other players are aware of the situation.