Following the past few days' leak when it comes to Call of Duty: Modern Warfare Season 2, which starts tomorrow (February 11), Activision has today launched the full Modern Warfare Season 2 roadmap of content, as well as the trailer (which already got leaked).
In case you want to watch the trailer again, check it out below.
As for the Modern Warfare Season 2 roadmap, we're going to get more than just two weapons, and even another new map within the season!
Aside from Rust, we'll be getting Atlas Superstore and Khandor Hideout for multiplayer! Check out the official map descriptions straight from Activision below.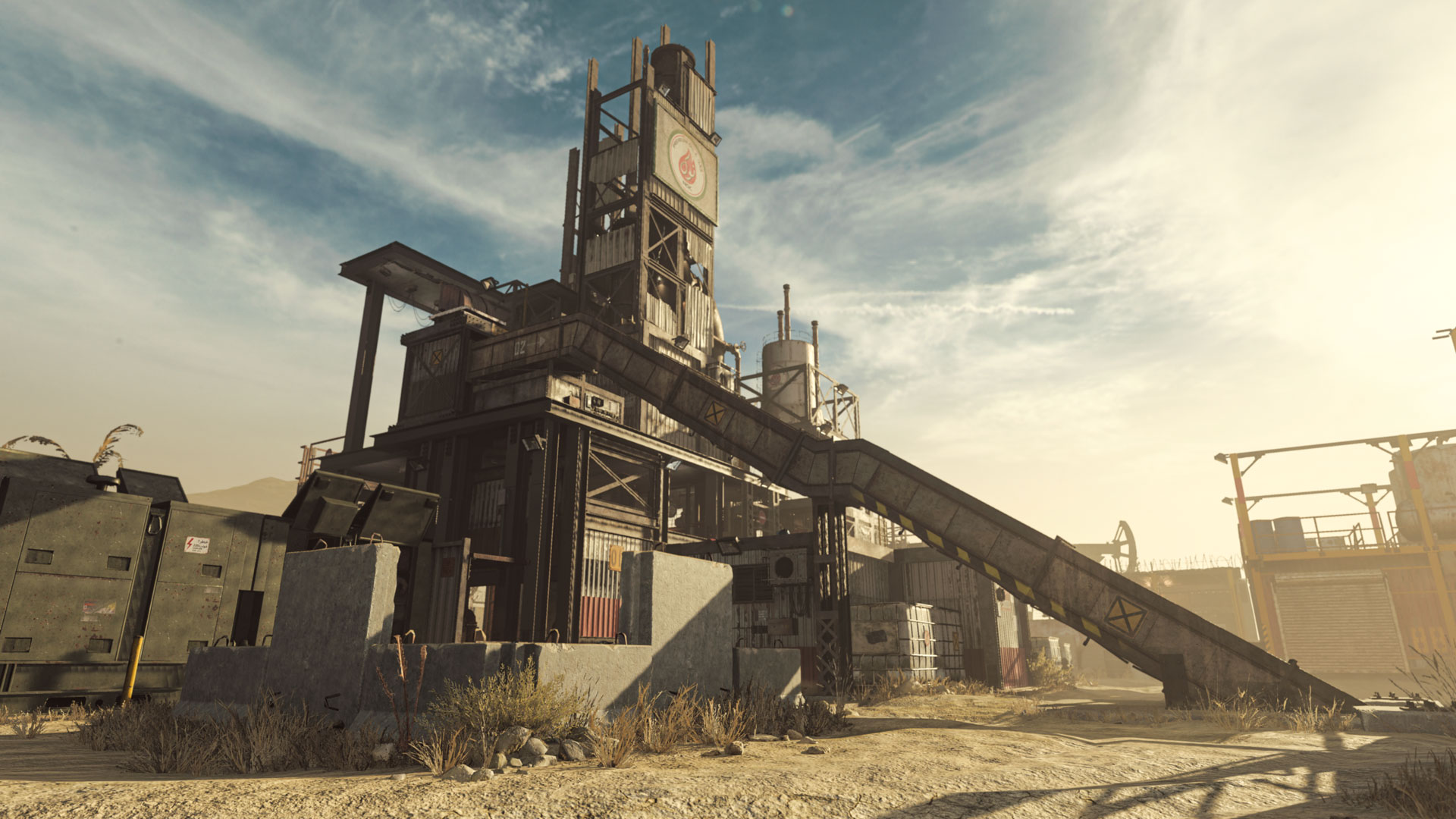 Rust – Standard Multiplayer and Gunfight (Launch Day)

The classic map returns! A small map for fast-paced combat, Rust brings the battle to an oil yard in the middle of the desert. The site of the Modern Warfare 2 Campaign mission, "Endgame", may be just that for players who don't learn the tricks to master this arid field of play. Utilize the environment for cover and grab the high ground and low ground to take advantage of your enemies.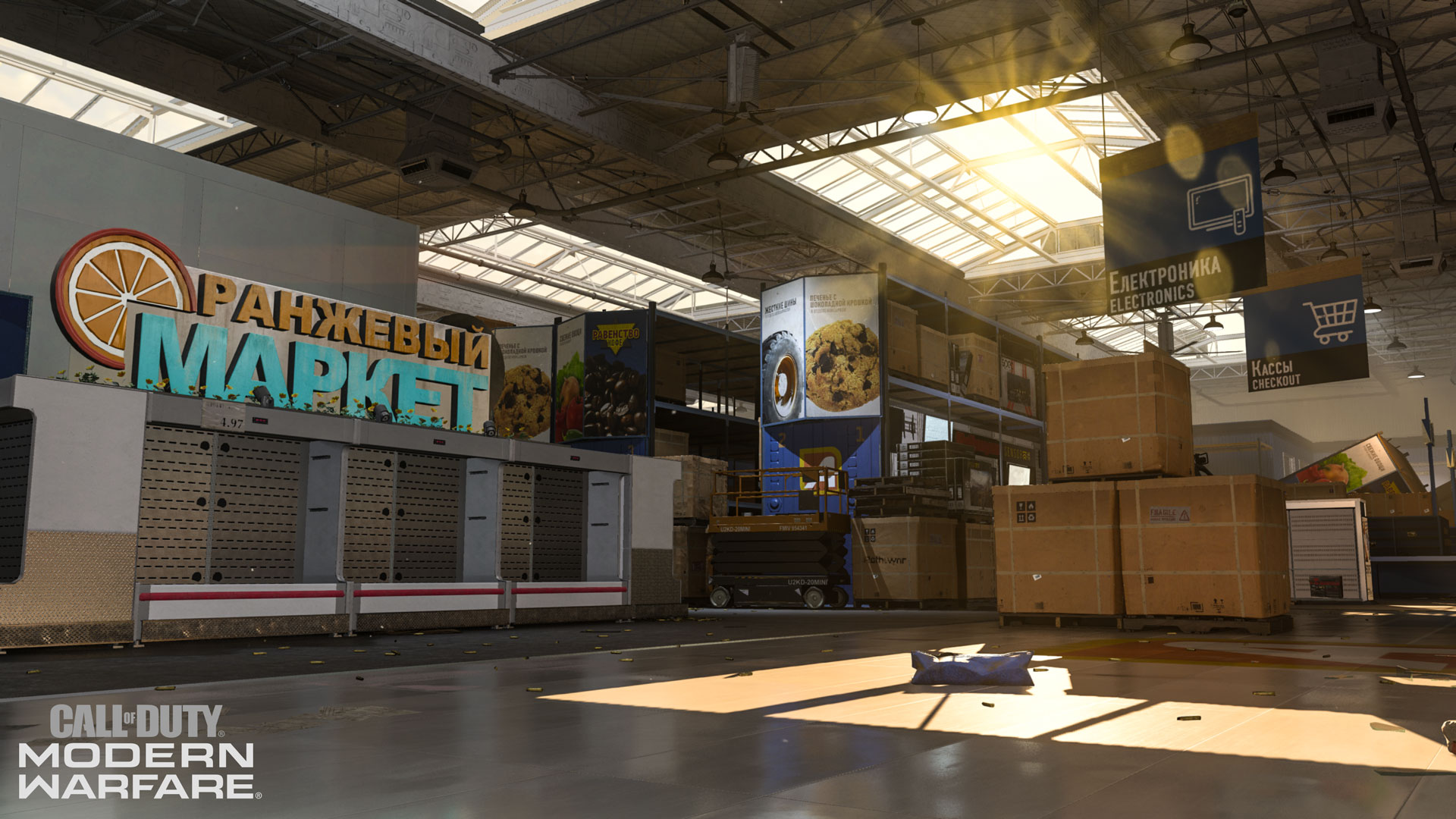 Atlas Superstore – Standard Multiplayer (Launch Day)

Go shopping in Atlas Superstore, a new Multiplayer map that takes place in a supercenter warehouse that has been taken over by Al-Qatala forces. Battle in dense lanes of traffic, over fallen shelving, and throughout the shipping, receiving, and employee-only areas. Clean up on aisle six! 

Khandor Hideout – Standard Multiplayer (Mid-Season)

[Redacted Intel]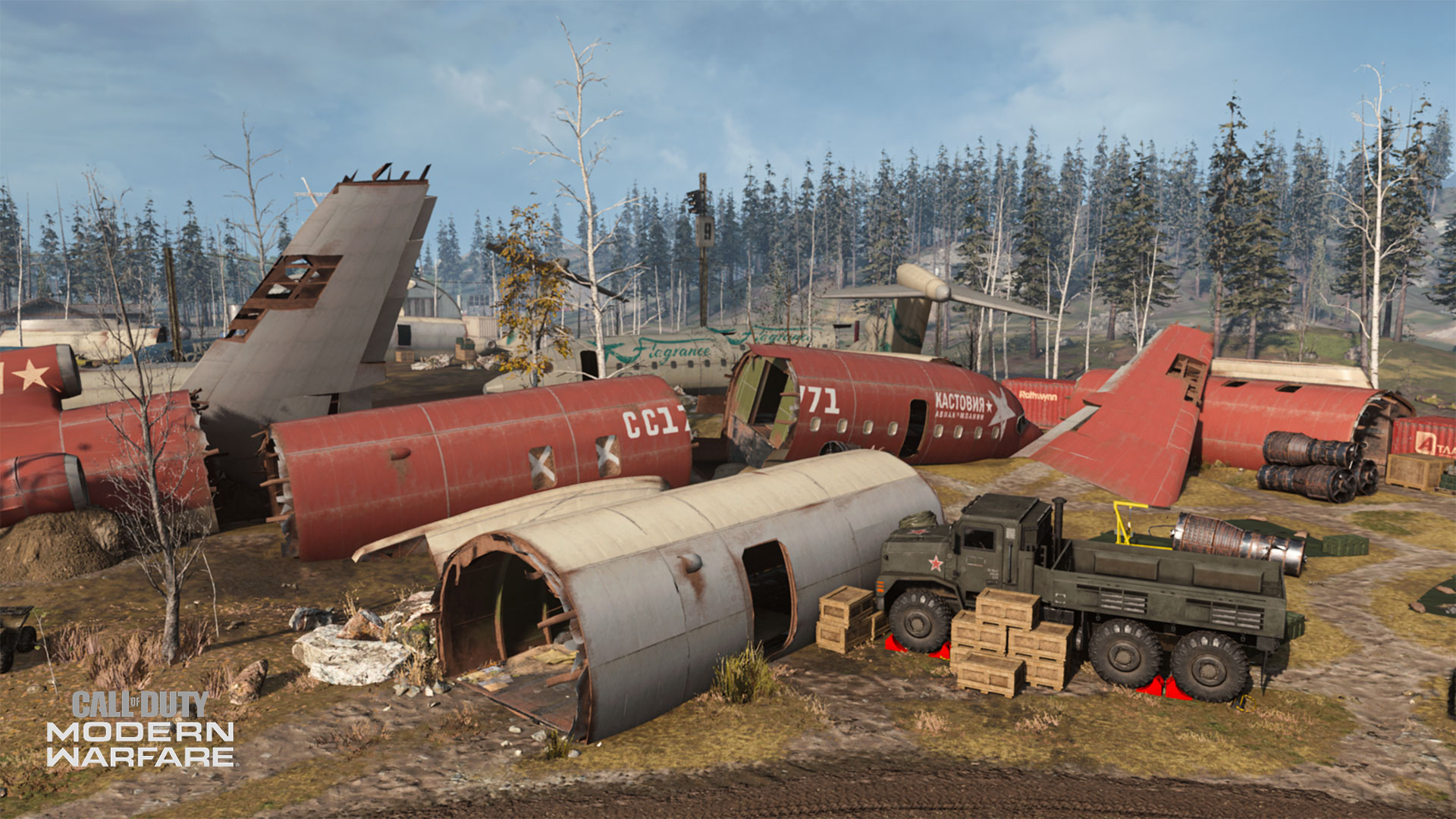 Zhokov Boneyard – Ground War (Launch Day)

A resting place for discarded airplane parts, Zhokov Boneyard is a Ground War map in Verdansk. Traipse through this airplane junk yard and avoid the turbulence of the enemy team while capturing your objectives.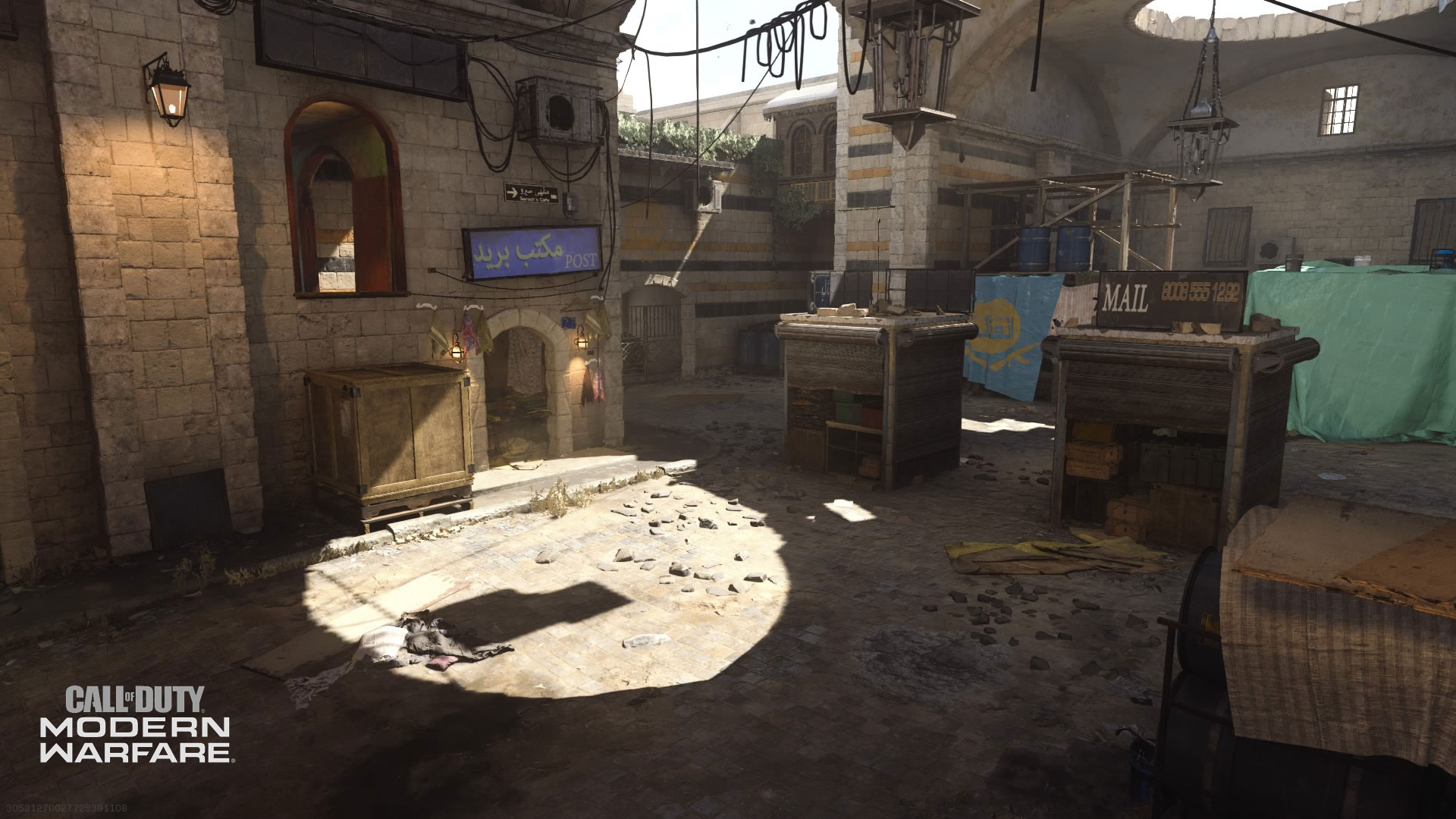 Bazaar – Gunfight (Launch Day)

A tightly contained cross-section of the streets of Urzikstan is turned into a battleground in Bazaar. Experience the tension-filled Gunfight while navigating a new zone of combat. The randomized Gunfight loadouts all have a chance to shine as the maps symmetrical layout offers opportunities for big moments and epic plays. 
As for new game modes, players will be able to play Gunfight Tournaments, which will be live for a limited time, and will have 32 teams of duos going up in 2v2 gunfights.
For those keen on playing like the pros, the CDL or Call of Duty League Ruleset Playlist will be live tomorrow too. Expect specific maps, weapons, and modes to be altered in tune to how the pros play it. Read up on the official changes and ruleset here.
Mid-season, three new game modes are set to become available called Demolition, Infected Ground War, and NVG Reinforce.
Demolition (Mid-Season)

Similar to Search and Destroy, this respawn mode pits two teams against each other with the objective of attacking or destroying bomb sites. The attacking team must destroy both bomb sites within the time limit to win the round. Decimating one bomb site adds to your time. Destroy, defend, and be mindful of explosives in Demolition.

Infected Ground War (Mid-Season)

An outbreak has occurred in Ground War. Join up with your fellow Survivors to hold off the Infected horde until the time expires. Infected players will have limited loadouts but increased movement abilities, so be wary of their crafty play. If you do get infected, attack with the horde to assault and takedown any remaining Survivors in a large-scale match of Infected. 

NVG Reinforce (Mid-Season)

Battle under the cover of darkness in the NVG Reinforce playlist. Reinforce is a hybrid objective mode that blends elements of Domination with Search & Destroy. 
There are more modes planned by Infinity Ward to be made available during the course of Season 2. There are also new Trials and Missions, a new Battle Pass and lots more. First up, here's what people will get for free with Battle Pass Season 2:
Battle Pass System Free Tiers: The Season Two Battle Pass system features two Free weapons: A lightweight and mobile assault rifle the Grau 5.56 (Tier 15) which excels at range and a powerful SMG, the Striker 45 (Tier 31), that has potential at longer ranges compared to its class with a moderate rate of fire. And along the free Tiers, players can earn up to 300 Call of Duty points, calling cards, weapon charms, and more. 
Aside from the free stuff, there's going to cosmetic items available for those who purchase the Modern Warfare Season 2 Battle Pass.
Battle Pass: Purchase the Battle Pass to get access to unlock up to 100 Tiers of content featuring over 100 items you can get by just playing. Unlocked at Tier 0, get Ghost alongside additional goods including a new Operator Mission instantly after picking up the Battle Pass. Simon "Ghost" Riley first originated in Call of Duty®: Modern Warfare® 2 and is a British special forces Operator and a commanding officer in Captain Price's Task Force 141. He is an expert at clandestine tradecraft, sabotage, and infiltration. Alongside Ghost, players who purchase the Battle Pass will have access to weapon blueprints, XP tokens, Operator skins and challenges, watches, and the ability to earn up to 1,300 Call of Duty Points. 
The Battle Pass will, of course, be complemented with new items in the in-game store.
Finally, for those interested in new Trials and Missions, read on below.
New Trials

Trials are solo ventures where players can earn a star ranking (up to three stars) which gives them XP. Four Trials will be available at Season Two launch:

Race (Launch Day)

Hop on an ATV and finish the race as fast as possible. Master the course to get your best time and hopefully earn a three-star ranking and some sweet rewards. 

Pitcher (Launch Day)

A more explosive version of Cornhole has arrived. Practice your throwing skills with lethal equipment and toss as many Frags on target as possible within the time limit. 

Gun Course 3.0 (Launch Day)

A quick decision isn't always a good decision. Sharpen your decision making and eliminate the enemy as you face waves of hostiles mixed with civilians. 

Clear the Area 2.0 (Launch Day)

Do your best in this live fire exercise. Find and eliminate all hostiles in the area of operations as quickly as possible. 

New Missions

Earn rewards and XP by completing daily challenges and missions. Plus, new Operator missions to earn unique gear for your Operator are available through the Battle Pass. New in the Missions & Challenges tab in Barracks this Season are Special Ops missions. These can be activated in Barracks in the Missions tab for XP rewards earned during Co-Op play.
Whew! That's a load of stuff, no? Once the patch is out tomorrow that enables Season 2, we'll let our readers know ASAP. Given the content, expect a heavy download tomorrow, folks! Hopefully, there's no errors that come along with it.