In case you didn't know. Overwatch 2 is getting another beta test this June 28, and chief among the new stuff included in it is that gamers will be able to play as Junker Queen — one of the all-new heroes coming to Overwatch 2! Blizzard Entertainment has today rvealed the Overwatch 2 Junker Queen abilities and weapon that players can expect when playing as this new tank!
Overwatch 2 Junker Queen Abilities and Ultimate: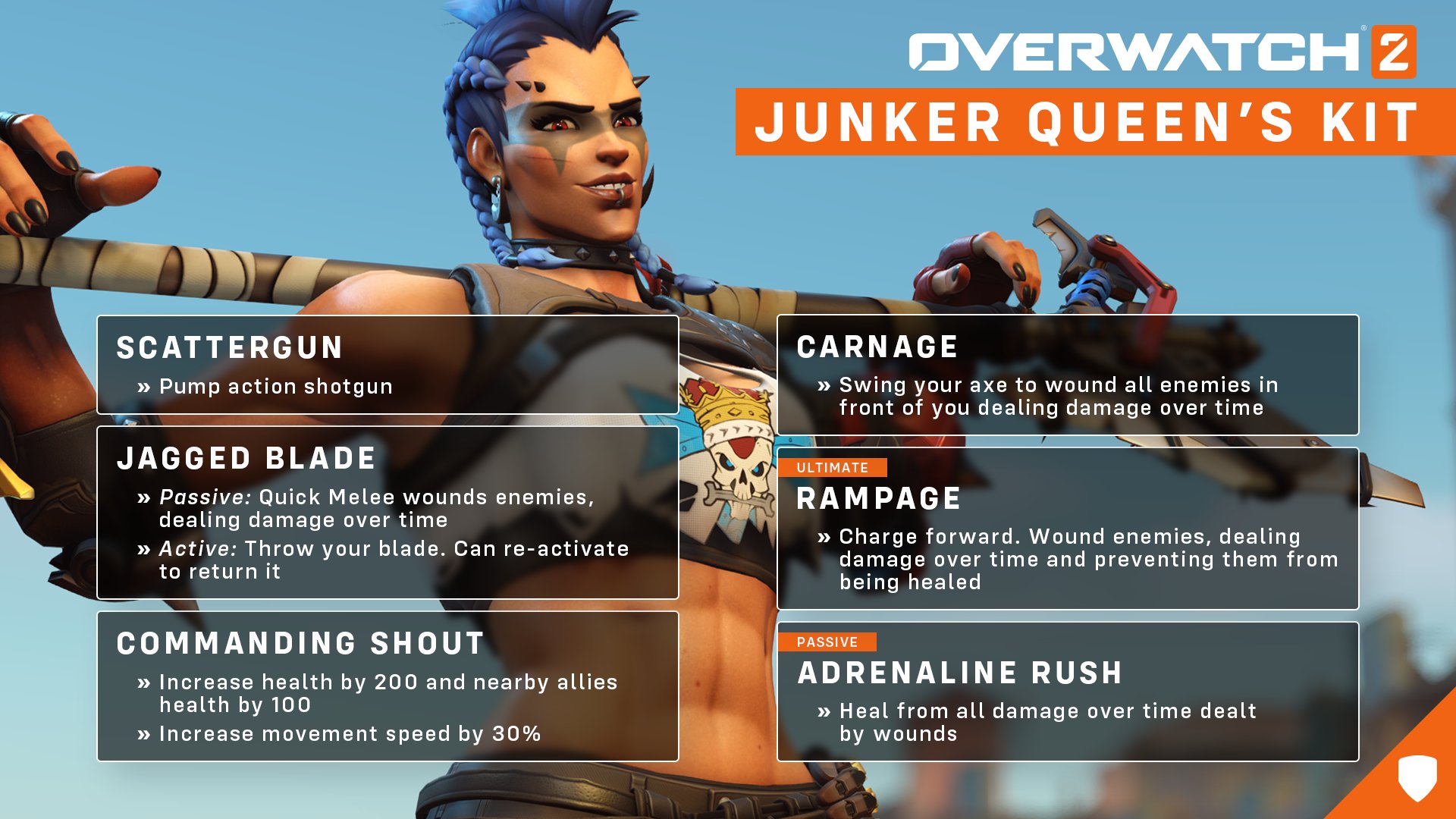 Scattergun:
Jagged Blade:
Passive: Quick Melee wounds enemies, dealing damage over time
Active: Throw your blade. Can re-activate to return it
Commanding Shout:
Increase health by 200 and nearby allies health by 100
Increase movement speed by 30%
Carnage:
Swing your axe to wound all enemies in front of you dealing damage over time
Rampage (Ultimate)
Charge forward. Wound enemies, dealing damage over time and preventing them from being healed
Adrenaline Rush (Passive):
Heal from all damage over time dealt by wounds
It looks like Junker Queen will be a mix of a tank and a support, which seems to fall in line with Blizzard's new faster pace mantra for Overwatch 2 PvP skirmishes.
The Overwatch 2 beta will begin this June 28, and will be available on both PC and consoles. Read on for the content roadmap plan by the studio right here.