Whether you like the game or not, it's hard to deny that Volition's Saints Row reboot has bugs that need squashing. While patches have been released, it still has quite a long way to go. Thankfully, the developers are aware of this, and have mapped out some of the stuff planned for the game, which includes the Saints Row next major update.
According to Volition, they are supporting Saints Row "for the long-term," and while the studio would have hoped to talk about roadmaps and expansions, they are aware of the issues, and instead focusing to make sure the Saints Row experience gets better in 2022 and beyond.
The studio's focus now is delivering improvements over new features, and the Saints Row next major update is due to be released in "late November" and will feature over 200 bug fixes and stability upgrades.
This November update will feature over 200 bug fixes and stability upgrades, and it will have a particular focus on challenges, overall stability and co-op. We're especially aware of issues some players have been having with co-op and we're sorry these fixes have taken longer than expected while we apply and test them thoroughly. Separately, we know that the game doesn't always clearly explain how and when co-op is possible, so we are working on this too. In the meantime, please make sure you check the co-op guide for info on the best way to team-up and tear-up Santo Ileso with a friend!
Also of note, the November update will also mark the beginning of quality of life changes and new features to the core game. This patch will include fan-requested improvements such as reducing repetition in some activities, making challenges more rewarding, better vehicle management, a revamp of rumble and haptic features and more.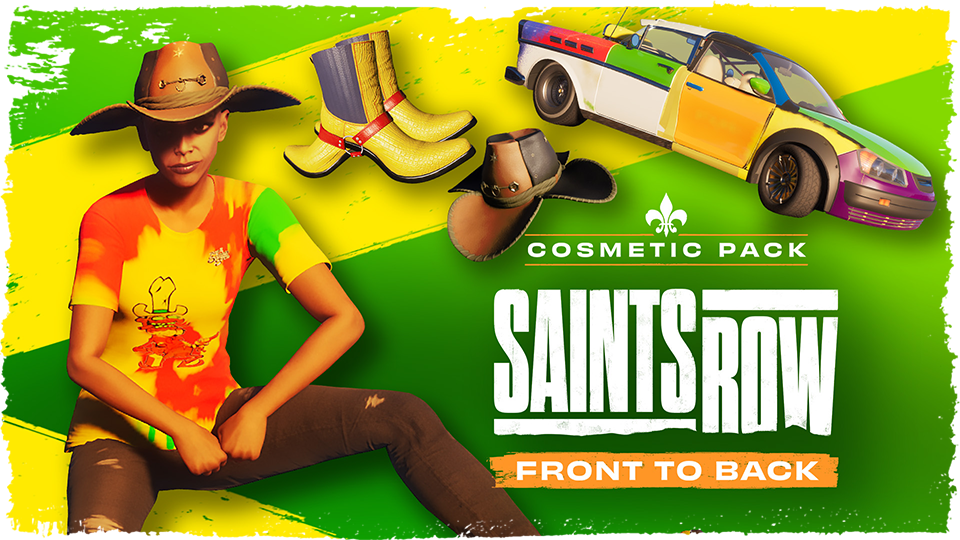 While players wait for the patch, Volition also has something incoming this week. There's the Front to Back cosmetic pack which will be given to all players for free. That's not all, as the studio also shares that they will be delivering free cosmetic packs to all players, as well as several additional cosmetic packs to those who own the Expansion Pass.

Lastly, Volition promises that 2023 will be a "hugely exciting year" for the game, as new content is incoming. Players can look forward to new story content to be released to Expansion Pass owners (will also be sold separately), and "free new gameplay experiences and areas of the city to explore.
Our review of the game
mentions how the bugs ruin the experience, though there is still a fun game underneath it all.