Earlier this week, we reported that the Splitgate beta has already been downloaded over 600,000 times in just its first six days of availability, as it turns out, the game is more popular than originally thought, as the devs were forced to take it offline due to its popularity!
Posting on the game's subreddit, here's the letter the four-man team of studo 1047 Games penned to players:
We have decided to take the beta offline for tonight. It's been a rough day trying to handle this scale and it's not fair to you.

Everyone who played the beta so far will get 5 drops as a token of our appreciation. Stay tuned for more updates and optimizations in the morning <3​

Hey guys, we are really sorry about the repeated server issues. I know how frustrating it is (trust me, we are frustrated too). We are doing everything we possibly can to stay on top of things and the 4 of us are sleeping about 2-3 hours per night. Right now it is literally a race against time as we try to put out updates (with less testing than we would like) as we struggle to keep up with the increase in players.

Full transparency, we just hit 65k concurrent which we are really proud of. But going from 50k to 65k in 24 hours is not an easy task And going from 1k to 65k in a week is barely humanly possible. We wish we could just throw money at the problem and buy more servers but there are a lot of moving parts and scaling is an incredibly complicated issue that takes time.

Rest assured though, we won't stop working on this until we are prepared for as much scale as possible, and we are doing everything we possibly can to make this smooth. Thankfully, this is what betas are for! I can't stress enough how appreciative we are to have such an understanding and supportive community <3 You guys are seriously the best, and this is only the beginning of a very wild ride.

– CardinalSoldier

If you are missing skins/levels/battlepass, don't worry. This is only a visual bug due to the server outtage. Once the servers return, you will see all your items again. Remember, this is a beta, and it's better to have these issues now than on release! Thank you for being patient with us <3
Over on Twitter, the studio explained what's happening in a series of tweets, and how the current server load is being addressed.
We don't want to over-promise anything but want to be as transparent as possible because we are learning a lot! We should have a queue system implemented shortly so 65k players can play, and we will work on changing our database implementation over the next 24 hours.

— Splitgate – Season 0 (@Splitgate) July 22, 2021
FYI: It's become so popular, that it has reached the top spot on the Xbox store's #1 top free games list, even!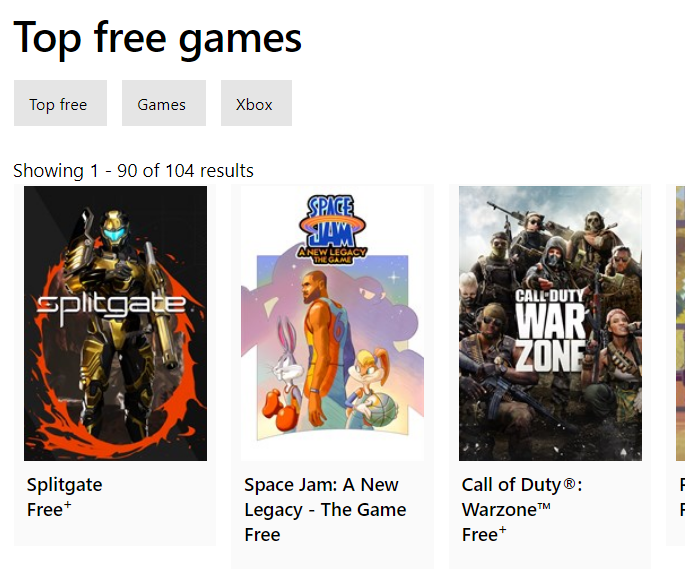 Have you tried Splitgate? Is it really as good as it's made out to be?