If you keep getting shredded by the K39 submachine gun in Battlefield 2042, rejoice! DICE has confirmed that a Battlefield 2042 K30 nerf is incoming in the game update set to drop this August!
This was confirmed by DICE Community Manager Straatford87 over on the Battlefield 2042 subreddit, when a player started a thread asking if the K30 is ever getting nerfed.

As you can see, Straatford87 has confirmed that the K30 will be doing less damage at close range, which should help players survive a lot more whenever they come across someone using the SMG.
Another weapon change incoming is with shotguns. Over on the EA Answers forums, Straatford87 confirmed that shotguns will see a change wherein they won't deal damage past a certain range, which should stop players sniping using the weapon type. This was in response to a BF2042 player stating concerns regarding the MCS-880 shotgun.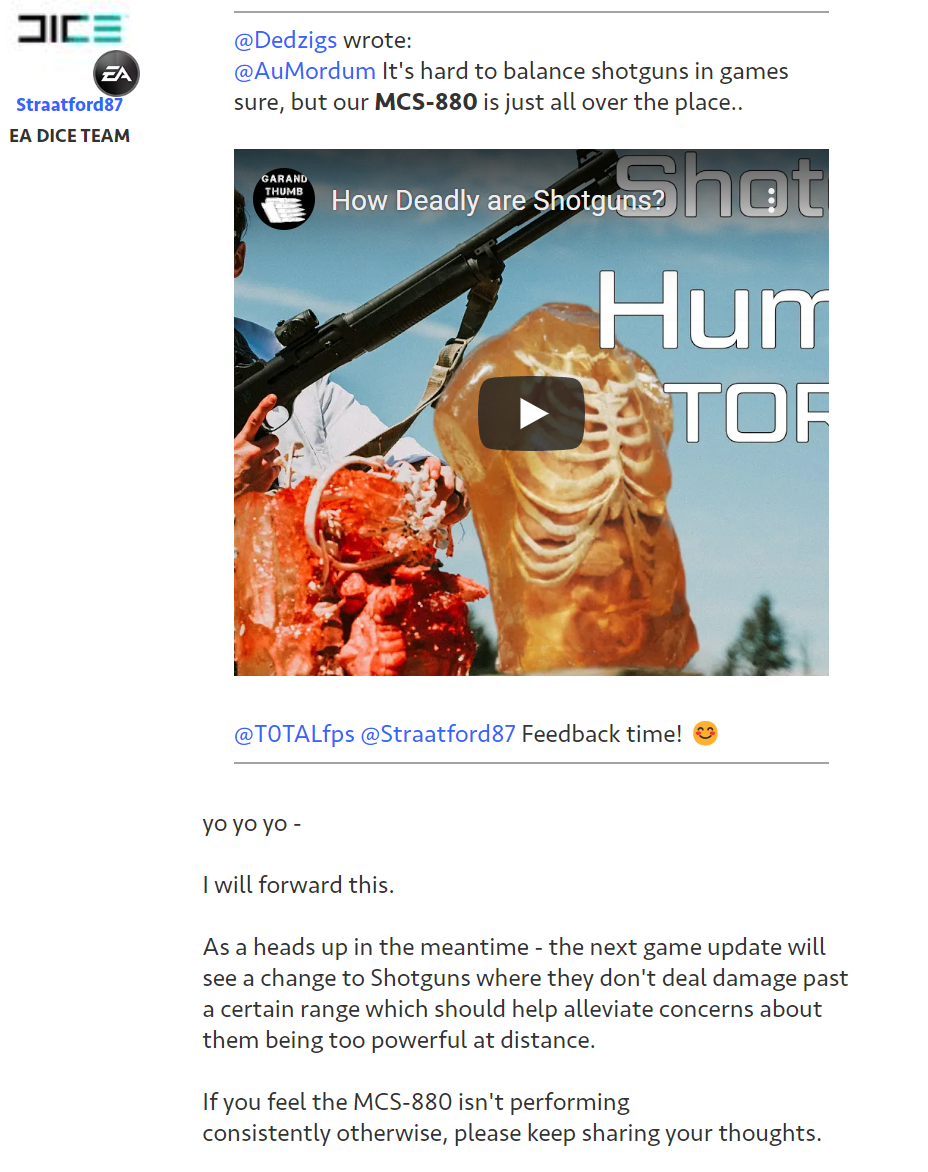 yo yo yo –

I will forward this.

As a heads up in the meantime – the next game update will see a change to Shotguns where they don't deal damage past a certain range which should help alleviate concerns about them being too powerful at distance.

If you feel the MCS-880 isn't performing consistently otherwise, please keep sharing your thoughts.
The next title update for Battlefield 2042 is set to release sometime in August. There's no specific date for release yet, nor have any patch notes been shared. Hopefully, when the patch is released, these changes will be documented in the patch notes, and not be hidden like the stealth changes spotted recently in patch 1.1.
Another set changes incoming with the August patch for BF2042 is a nerf to stealth choppers, and a fix for aim assist on consoles. Once we know more details regarding the August patch, we'll be sure to let our readers know.