While DICE has remained silent on the next title update set to hit Battlefield 2042 in terms of official announcements, the studio's Community Manager has revealed that the Battlefield 2042 next patch is due sometime in April, and will inclued a "few hundred changes."
This was revealed by Battlefield Community Manager Straatford87 in answering a fan, and while the stuff included in the patch are about bug fixes, there are also vehicle balance changes, and gun attachments in it, too.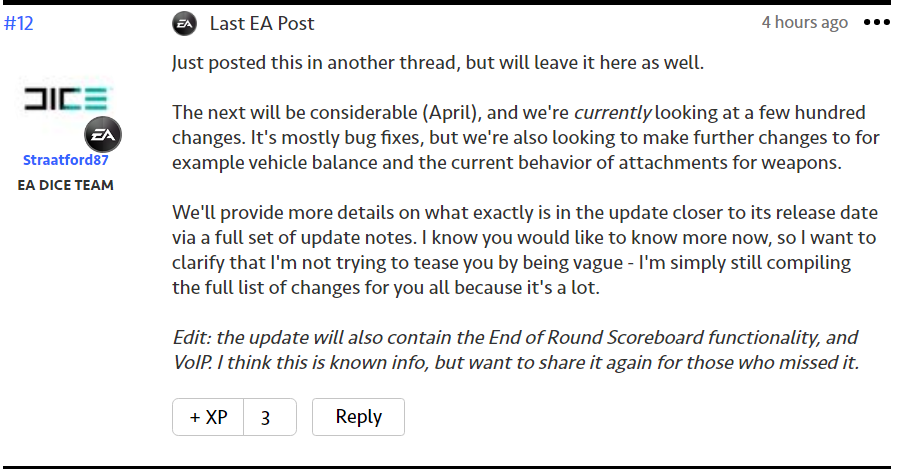 The next will be considerable (April), and we're currently looking at a few hundred changes. It's mostly bug fixes, but we're also looking to make further changes to for example vehicle balance and the current behavior of attachments for weapons.

We'll provide more details on what exactly is in the update closer to its release date via a full set of update notes. I know you would like to know more now, so I want to clarify that I'm not trying to tease you by being vague – I'm simply still compiling the full list of changes for you all because it's a lot.

Edit: the update will also contain the End of Round Scoreboard functionality, and VoIP. I think this is known info, but want to share it again for those who missed it.
In another post on a different thread, Straatford87 also confirmed that the next core feedback topic will be everyone's favorite, the Specialists.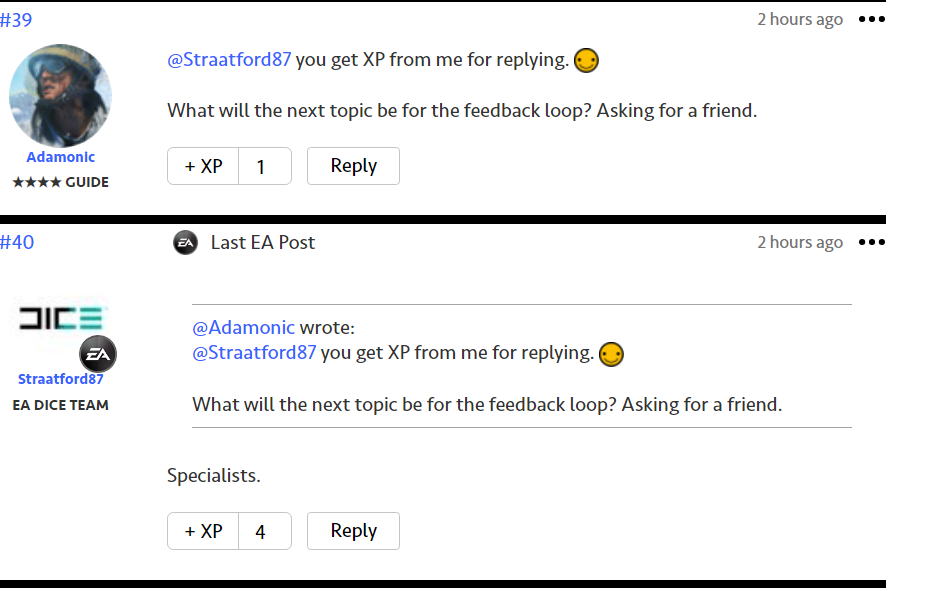 For those unaware, the first core feedback article by DICE focused on maps, which you can read in detail right here.
Possibly and most likely one of the "hundred changes" in the Battlefield 2042 April update will be the 12G Frag Rounds nerf since it's pretty much overpowered to the point that DICE had to pull it from the game temporarily.
What other changes would you want to see in April's patch for Battlefield 2042? Once we know more details about it, we'll let our readers know.