While Rockstar Games has already confirmed that the next-entry in the Grand Theft Auto (GTA) franchise is "well underway," don't expect Rockstar parent company Take-Two Interactive to rush anything, as GTAV seems to be selling like hotcakes still!
In Take-Two's latest quarterly earnings financials report, the company announced that GTAV units sold is now at over a staggering 160 million! This has made it the best-selling game of the decade both in units sold, and in dollar sales! Take that, Call of Duty! If that's not impressive enough, Take-Two has announced that GTAV has reached $1 BILLION in retail sales faster than any entertainment release in history!
The Grand Theft Auto Series:
One of the most successful, iconic and critically acclaimed brands in all of entertainment
Pioneered the open-world genre
Series has sold-in over 370 million units
Grand Theft Auto V:
Over 160 million units sold-in to date
Reached $1 billion in retail sales faster than any  entertainment release in history
Best-selling game of the decade in the U.S., based on both unit and dollar sales*
Grand Theft Auto V for PlayStation 5 and Xbox Series X|S launching on March 15, 2022
Grand Theft Auto Online:
Constantly evolving
Regular release of free updates (over 40 to date)
Free with every copy of Grand Theft Auto V
Standalone version launching March 15, 2022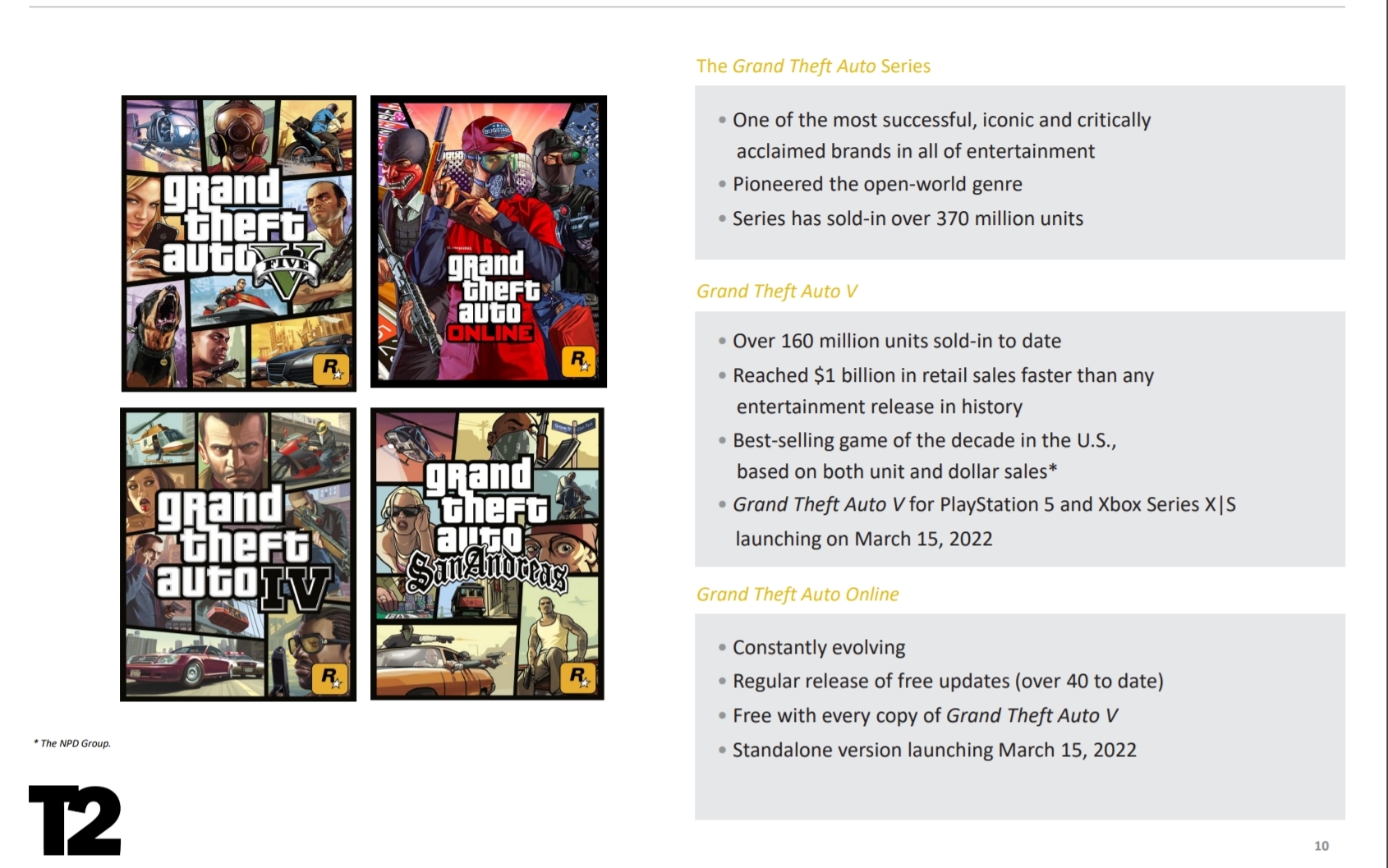 Even if Rockstar didn't announce GTAVI, everyone would assume that a sequel is on the way. I mean, who wouldn't want to push out a game that prints money, no?
We'll have more on Take-Two's earnings report from today here on the site, so stay tuned!
For more on the franchise, check out our latest feature where we think the next GTA game should take place!