Those itching to play a new game mode or playlist in Call of Duty: Modern Warfare and Warzone, here's what you'll be getting this week. Infinity Ward has laid out the Modern Warfare next playlist update details, and there's a lot to love here.
Modern Warfare Next Playlist Update:
Shoot House 24/7
Shipment 24/7
Deathmatch Domination + Drop Zone
Warzone:
In addition to the upcoming playlist update, there's a Triple Feed  (double XP, double weapon XP, double battle pass tier progression) this weekend as well! The Modern Warfare Triple Feed weekend starts on July 31 at 10 a.m. PT/1 p.m. ET, and ends on August 3 at 10 a.m. PT/1 p.m. ET.
As for cosmetics, tehre's a new skin in the "Zane: Golden Idol" bundle shown below.
Be an 'Icon' on the battlefield with the new skin in the 'Zane: Golden Idol' bundle. The theme of gold highlights all 10 items in the bundle including two Legendary blueprints – the King's Highway assault rifle and the High Plains Drifter handgun. Pair them in a single loadout and hit your foes with a deadly Midas touch. 
There's also a new weapon bundle called the "Ghostly Recollection."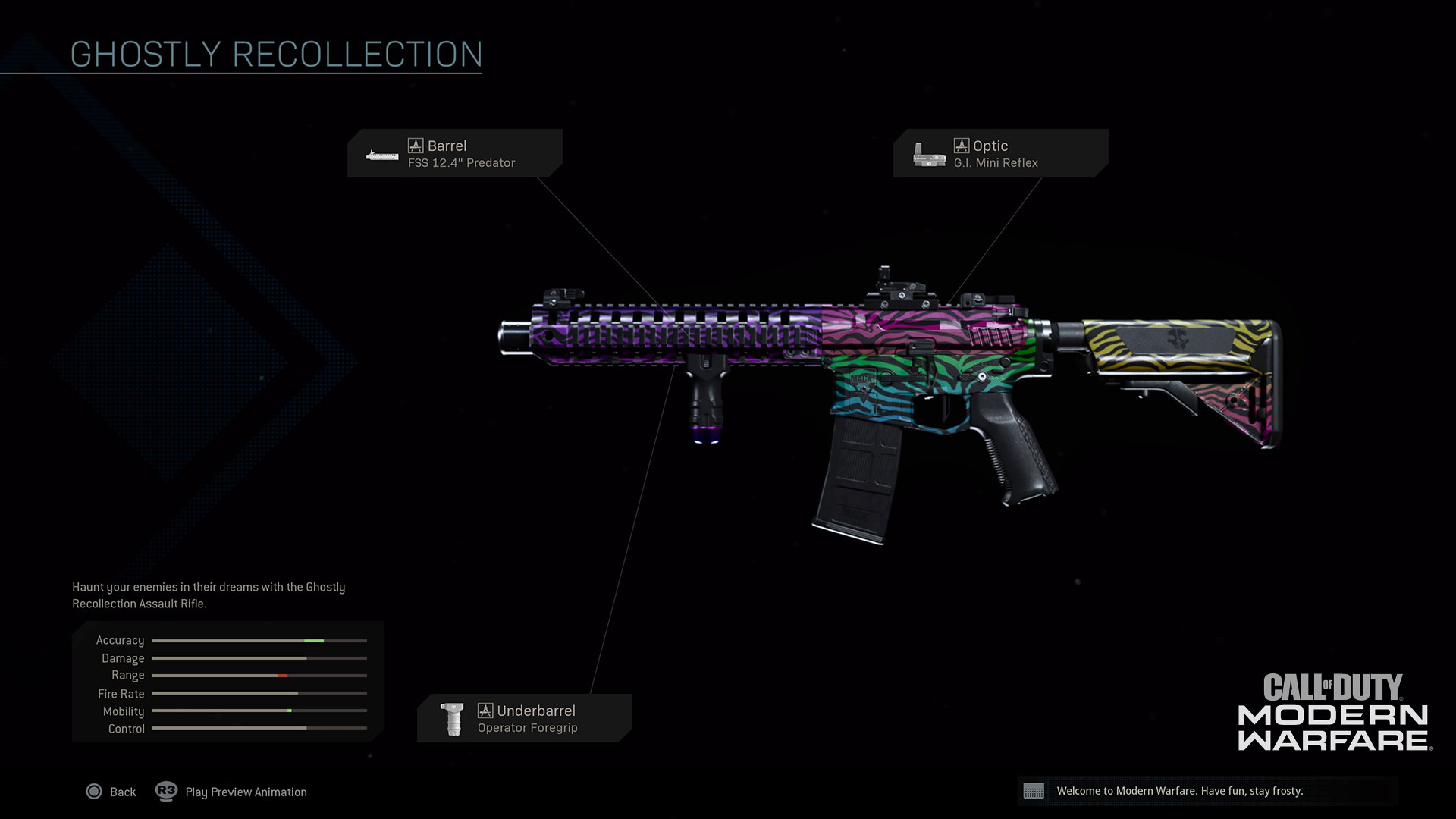 Show up with a glow up in your next firefight with the colorful Ghostly Recollection Rare blueprint. Further personalize your Identity with the bright 'Interstellar Dreams' calling card and 'Worlds Apart' animated emblem included in the 'Spectrum' bundle. 
Once the new playlist update is out, we'll let our readers know ASAP.
In other Call of Duty news, the offiical Call of Duty: Black Ops Cold War logo has seemingly been leaked thanks to a Dorito's cross-marketing tie-in.
Source: Activision Blog