If you're one of the many who still haven't managed to land a PS5 yet but want to experience the joys of setting up the console for the first time now, well, maybe this "game" titled PS5 Simulator might be the next best thing!
Made by Alex Grade, the game lets you experience all the joys of connecting your virtual PS5 to your virtual TV, and managing the cables (for real!) and more! Check out the short gif below to see it in "action."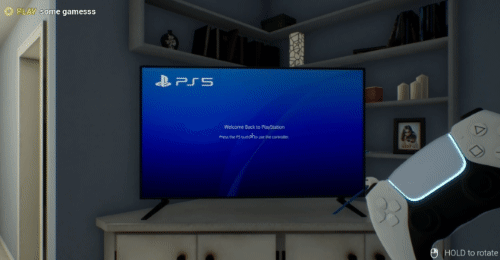 Freatures:
Top-notch realistic graphic without RTX
Physics almost everywhere – Newton not happy about it
Start playing your PS5 early
Worst cable management included – just like in real life
You can download the PS5 Simulator game right here for free.
If you'd rather have the real deal, make sure to keep an eye out on when pre-orders will start up again. Those lucky enough to be part of the November 19 launch, you'll be able to partake in next-gen gaming in a few days.
More PS5 Reading: