It looks like Sony's PlayStation Network is having issues right now for a lot of gamers, as PSN down reports have surfaced this July 19, and this seems to be affecting downloading games, connecting to online servers and more.
PSN Down Status and Updates for July 19, 2022:
Over on Reddit, multiple users have reported issues with connecting to the PSN servers, as well as not being able to play online.
The official PlayStation Network status page also says that "some servers are experiencing issues," with problems acknowledged for the PlayStation Store highlighted.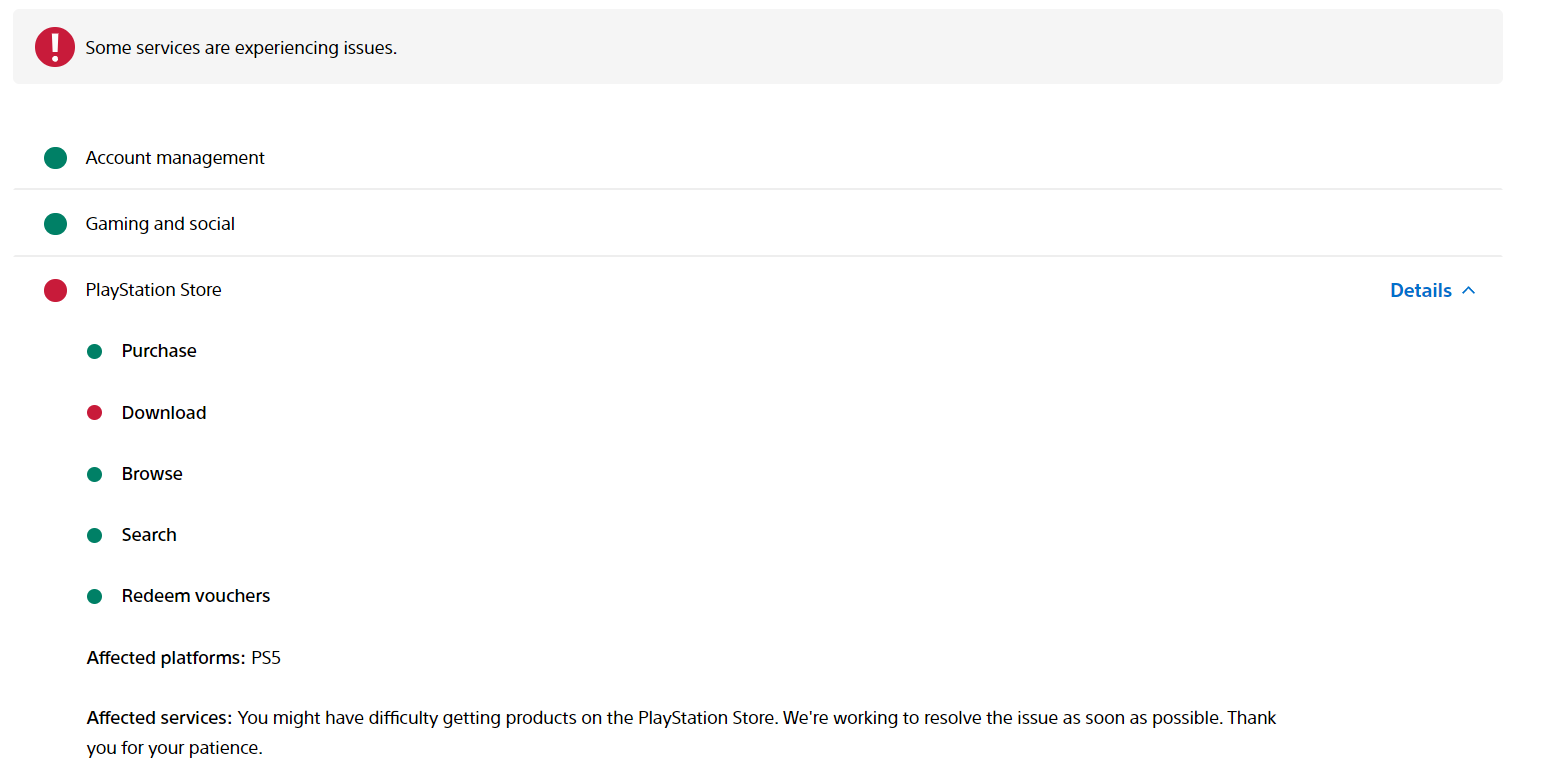 Could this outage be connected somewhat with the launch of Stray on PlayStation Plus today? I wouldn't be surprised if it was, as the game seems to be one heck of a ride, with our review scoring it a 9/10 and saying, "Stray is absolutely worth checking out, particularly if you're subscribed to Sony's new Playstation Plus Extra or Premium services. For me, it's one of the most memorable experiences of the year."
Same as always, once we know more info regarding the outage, we'll update the post, so refresh it from time to time.