Those on consoles looking for a new military shooter to play, PC hit Insurgency Sandstorm is apparently set to hit consoles this September — at least according to a retailer! While the console release was originally targeted for this year, it seems like we finally have an Insurgency Sandstorm console release date, and it's September 29!
Video game publisher Maximum Games UK has tweeted about Insurgency on consoles with a link that leads to retailer GAME's website where It mentions that Insurgency Sandstorm will be out on September 29 for both the PS4 and Xbox One!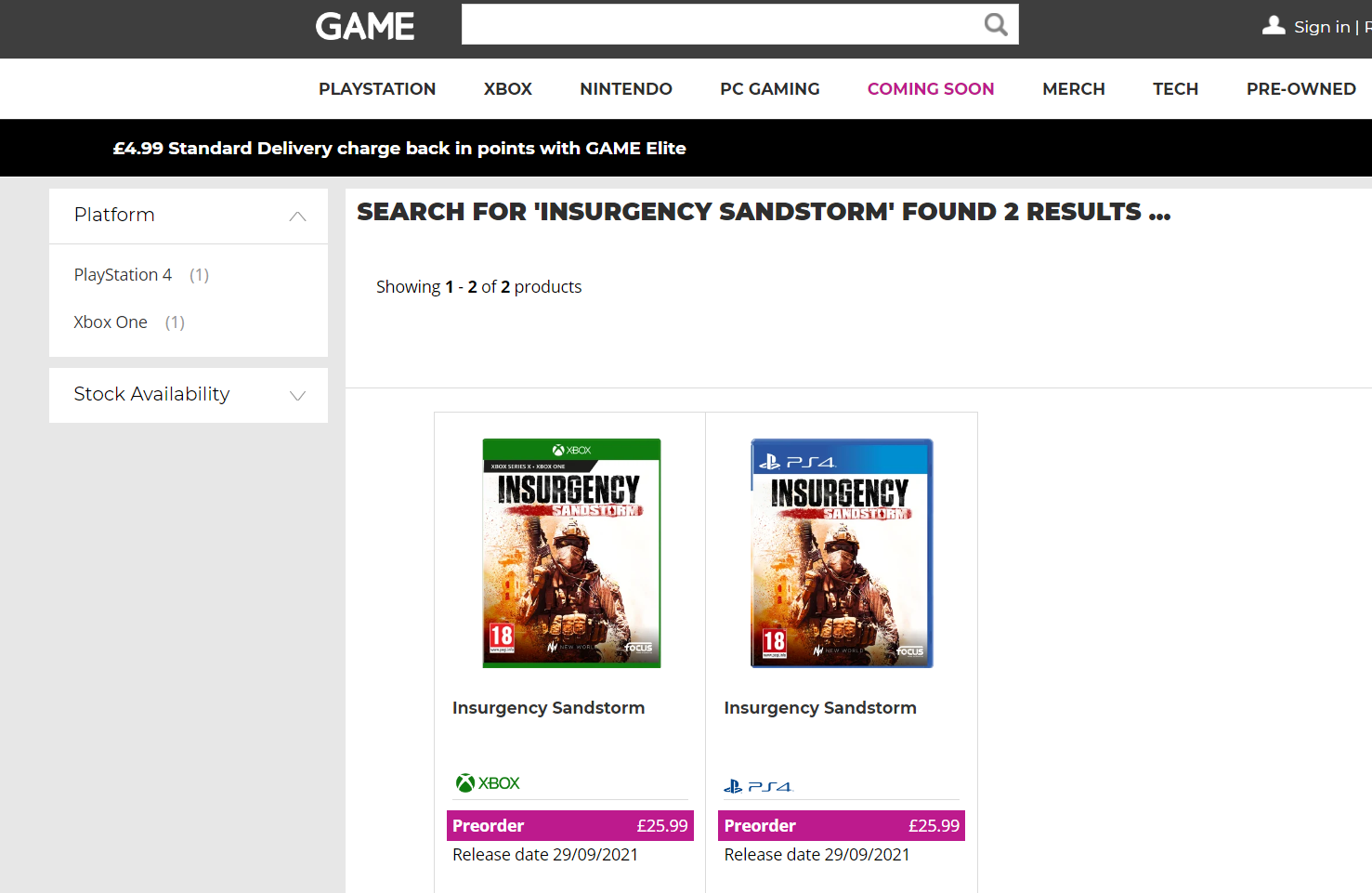 There's also a console reveal trailer though it doesn't show a date other than "2021."
Developed by New World Interactive, Insurgency Sandstorm has been available on PC since 2018. It is a direct sequel to 2014's Insurgency, and offers a far more realistic take than your standard military first-person shooter.
The console beta has launched this July 24, though there will be more beta phases in the future per the developers.
We've reached out to New World Interactive and will update the post if we get a response regarding the console release date.
Thanks, TheSixthAxis!