Remember when we reported that a few new game modes will be coming to Battlefield 5, and one of them — called "Grind" — is set for tomorrow! Today, DICE has blown the lid wide open when it comes to Grind, and we're here to help you get to grips with the new game mode.
According to DICE, the Battlefield 5 new game mode release date is set for Thursday, though it'll only be available from April 18 to April 24. Grind will be available on four maps: Devastation, Rotterdam, Twisted Steel, and Narvik!
Here's how to play Grind and how the map is laid out for the game mode (via Battlefield forums):
How to Play Grind
Two opposing teams of 32 compete to capture and hold three flags in this tight variant of Conquest mode, until they exhaust the enemy team's Respawn Tickets. Your team must fight objective to objective, working to gain control of three key locations across each of the four maps.
Grind is set up on versions of the Narvik, Rotterdam, Devastation, and Twisted Steel maps. Each map is different, but all feature two teams total, three flags to fight over, spawns on team flags, and with a focus on tight, intense infantry combat. Let's dig in to each map.
Grind's version of Narvik focuses on the railway, with the two uncaps at each end. Capture objectives at each end of the train tracks, with B in the middle.
Rotterdam


Rotterdam, reimagined for Grind, also has a focus on the railway – with combat above, below, and to the sides of it. The derailed, defunct train cars will be hotspots for intense engagement with the enemy.
Devastation


Starting on opposite sides of the church, each team will have an opportunity to capture an objective on their side before heading into the close-quarter combat within the church in Grind's version of Devastation. Fortifications and Resupply Points will be key.
Twisted Steel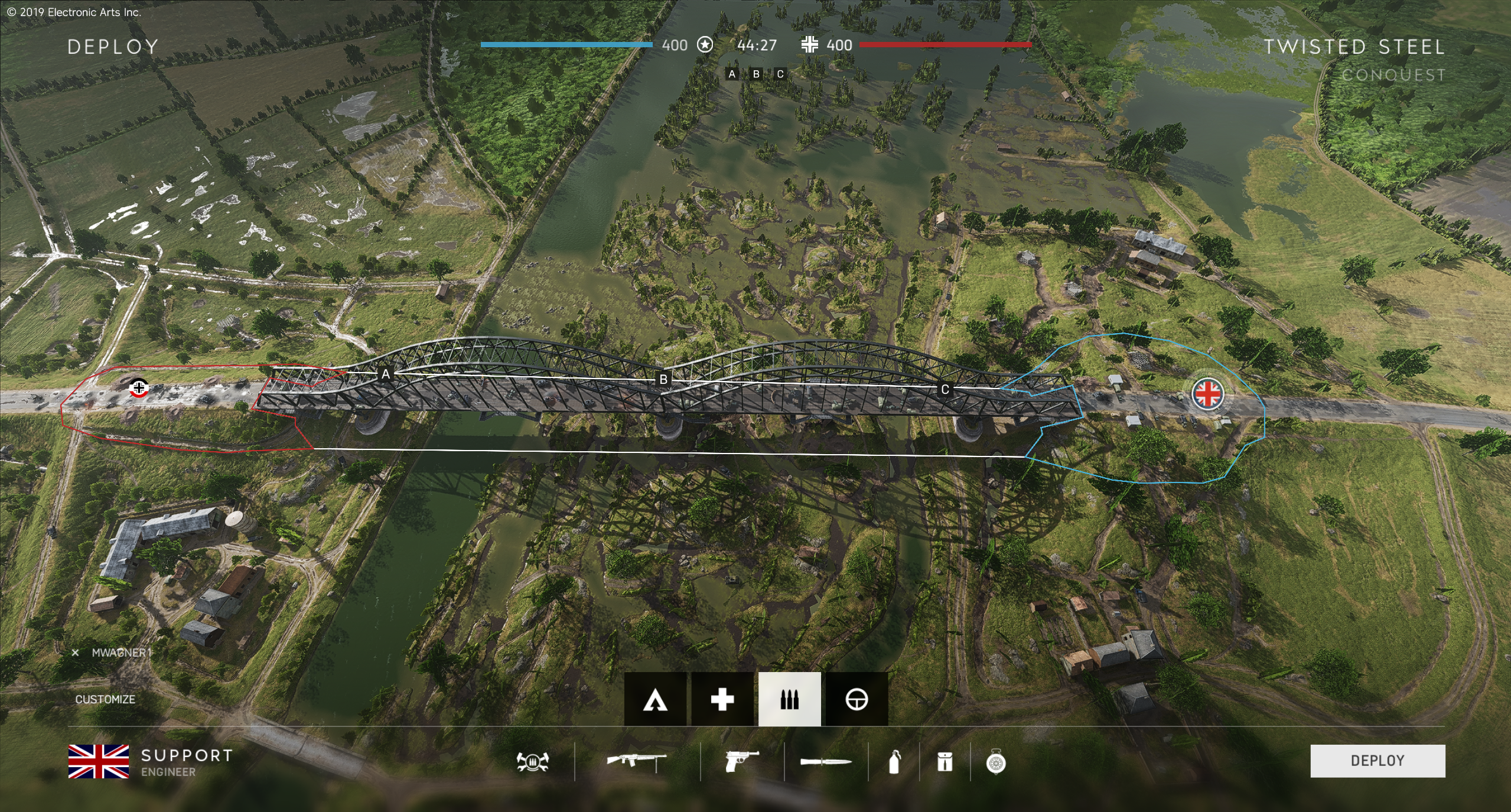 Railways are great settings for Grind, as they keep the gameplay linear, focusing the combat in the middle. Twisted Steel's redesign for Grind is very tight, and you'll have plenty of close-quarter combat between the cover points on the rail-bridge.
Once the new game mode is out, we'll let our readers know.
More Battlefield 5 Reading on MP1st: