You know how to tell when a game is about to be released? Aside from the launch trailers, the Trophies/Achievements are revealed as well. Well, for those interested, the Call of Duty: WWII Trophies/Achievements list is now out!
While there are Trophies connected to multiplayer, a lot of the stuff is for single-player, and some of them might be considered bordering on spoiler territory. If you don't care about that, go check out the list below.
Call of Duty: WWII Trophies/Achievements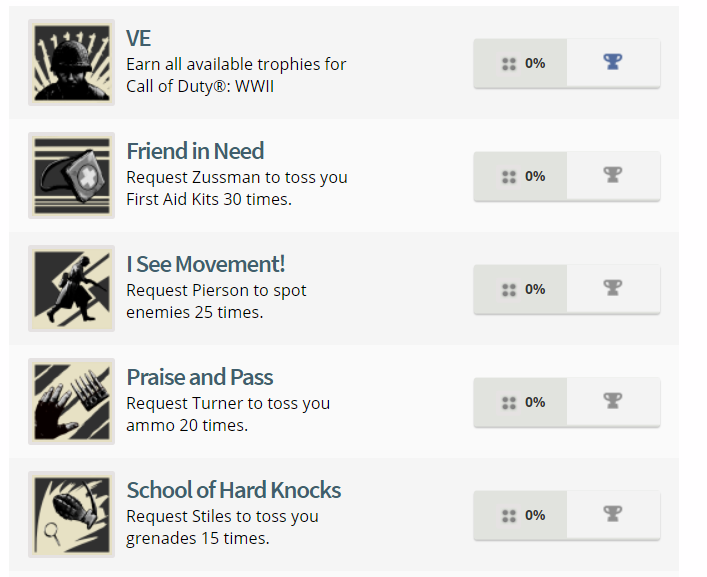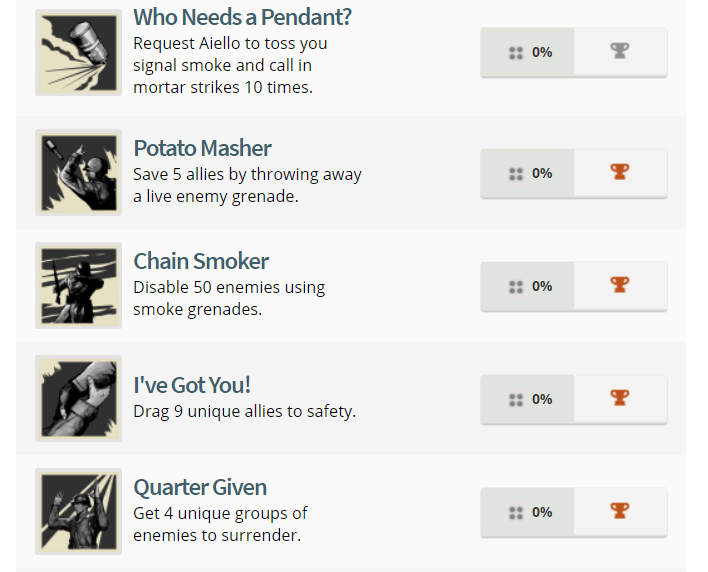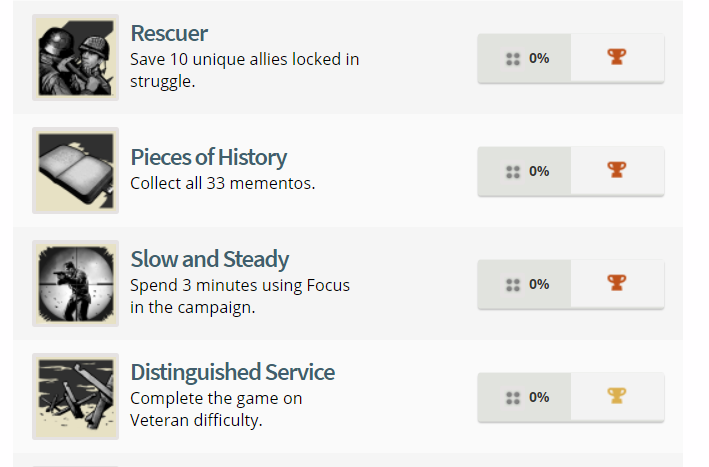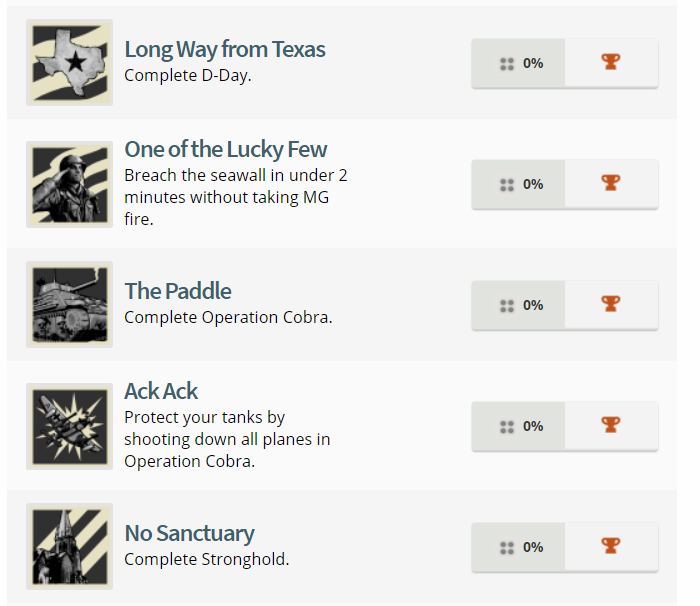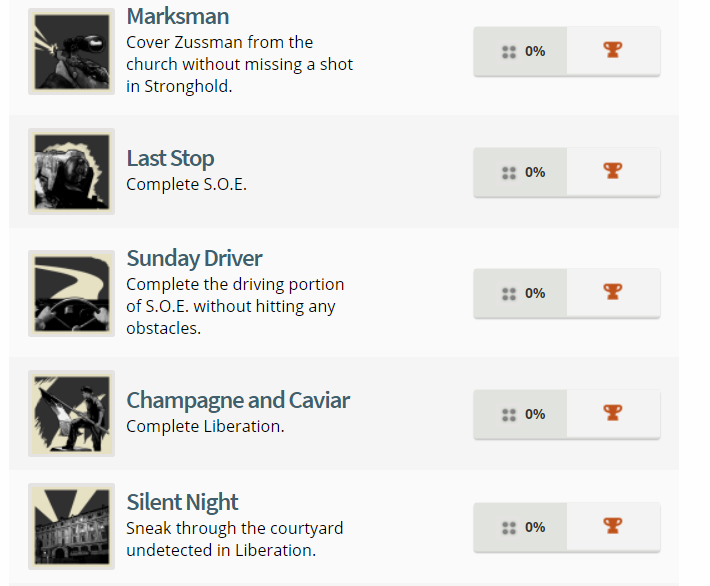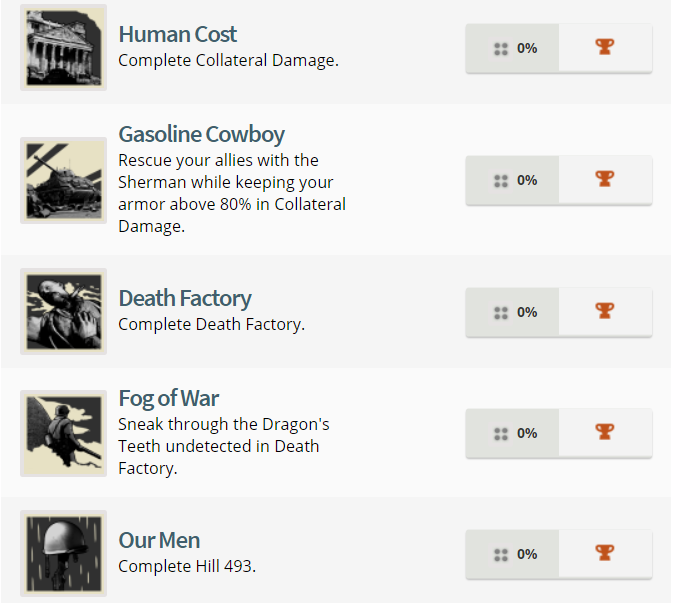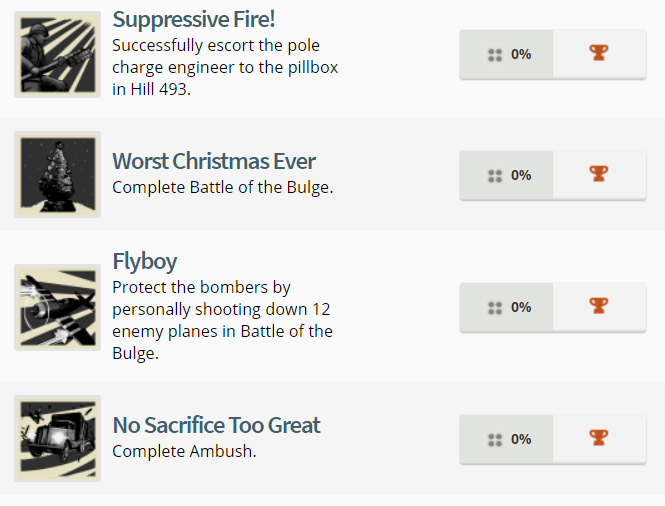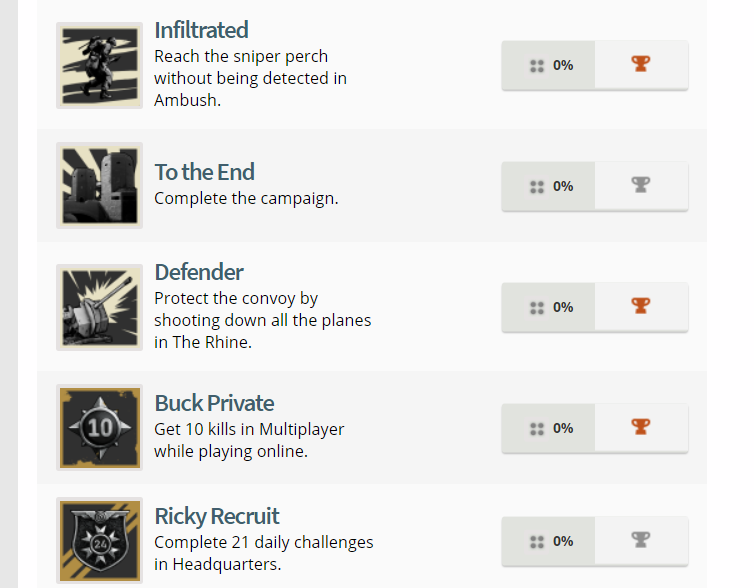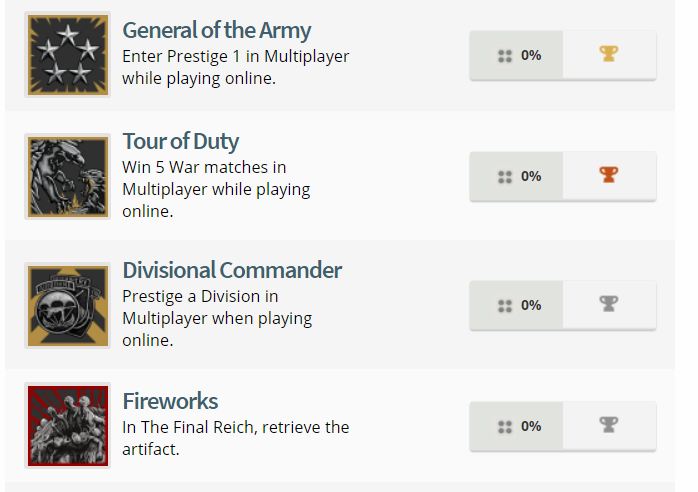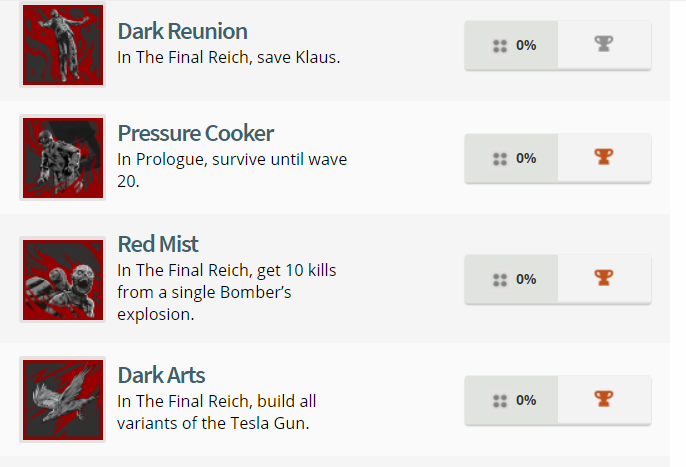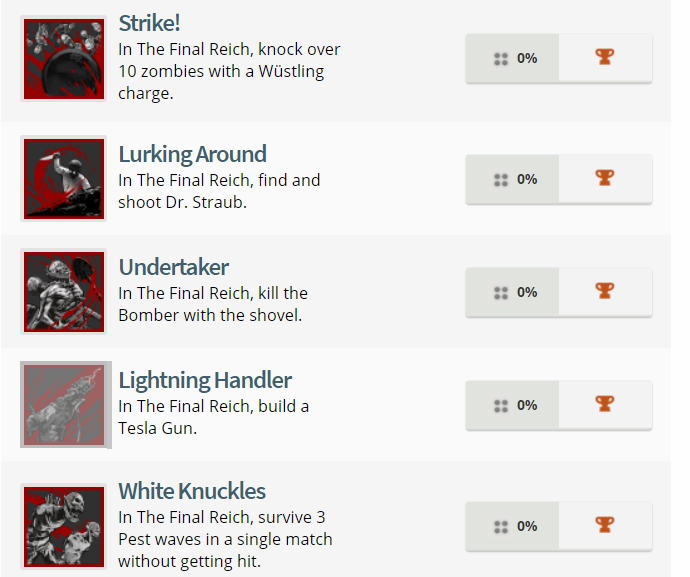 If you're not interested in Trophies/Achievements, we posted a gameplay clip where one of the multiplayer maps can be seen being played. We also posted what one of the Prestige emblems looks like as well. Finally, you can get a free Call of Duty: WWII Calling Card by following the steps here.
Anyone surprised by the Trophies list? I personally didn't look at everything since I don't want anything spoiled for me.
Source: Exophase
More Call of Duty: WWII Reading: