Sony has published a financial presentation on the PlayStation division, and it puts the PS5 in a pretty sweet spot, as it's tracking even better than the PS4.
According to the report published, the PS5 is tracking a much stronger life-to-date (LTD) spend per console when compared to the PS4.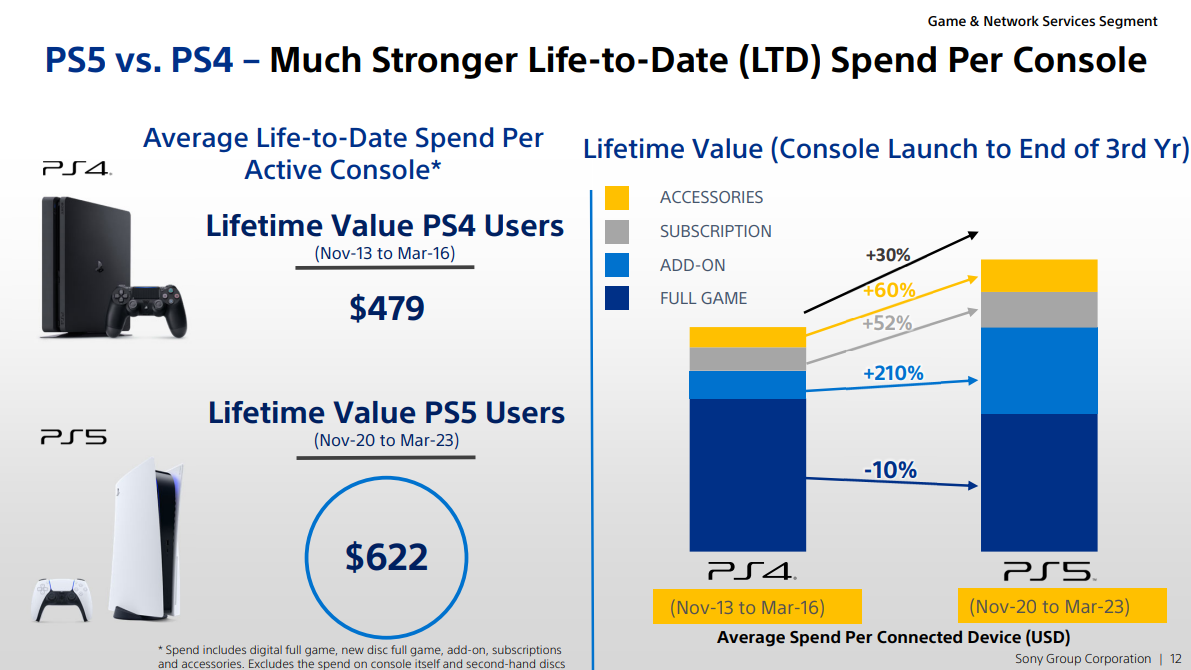 Sony also revealed that the PS5 is projected to be ahead of the PS4 in "all key metrics" by the end of Fiscal Year 2023 (FY23). These metrics include software (physical, digital,) add-ons, subscription (PS Plus), controllers, VR, and this excludes the purchase of the console itself.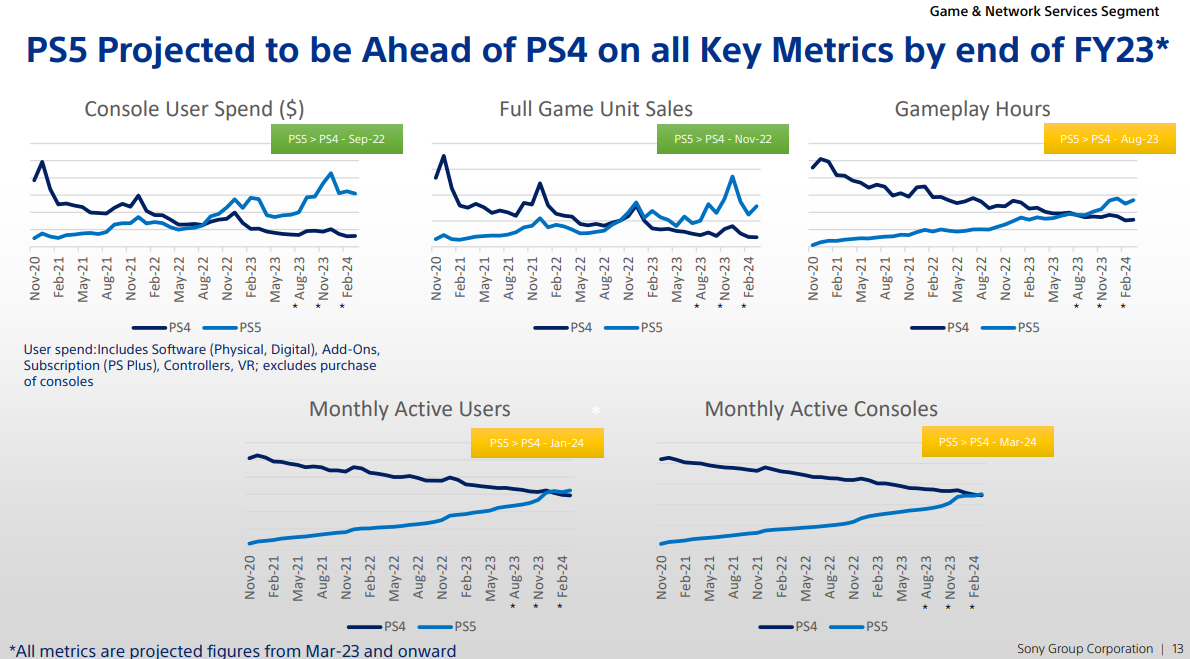 With the PS5 shortage now in the rearview window of gamers and Sony, these numbers should track even higher in the coming weeks and months.
As for what's in store for the future, we'll know by tomorrow, as Sony is holding its latest PlayStation Showcase.
More PlayStation Reading: