For those playing Resident Evil 4 on the PS5, there's a flickering issue that players are suffering from now. Capcom is aware of this problem, and has issued a Resident Evil 4 flickering lights workaround while the actual permanent fix will be dished out via a patch.
Resident Evil 4 Flickering Lights Issue Workaround:
Here's what Capcom had to say about it: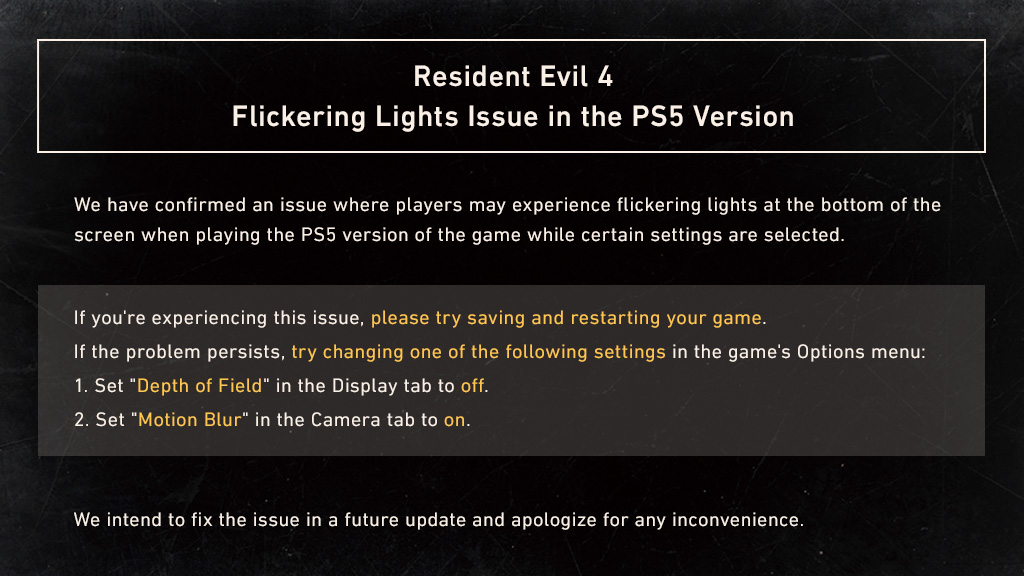 That's about it. Just change Depth of Field to "off," and set Motion Blur in the Camera tab to "on."
Hopefully, the patch to fix this will be released before April 7, as that's when The Mercenaries DLC is scheduled to come out, which will most likely come with tweaks and fixes.
Don't forget to check out our Resident Evil 4 best settings guide to be able to play the game in the most effective way possible.
Source: Capcom (Twitter)