It looks like there's a massive outage happening across the tech scene, as Steam down reports are flooding in this March 14! This is affecting downloading, connecting into games and more.
Steam Down and Connection Issues Status and Updates for March 14:
Here are the reports from downdetector for Steam: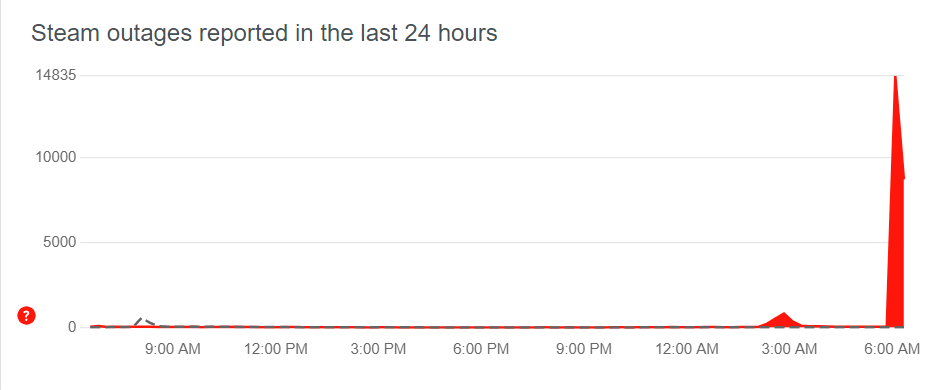 Over 14, 000 reports have poured in the last 30 minutes alone. For now, Valve hasn't issued any acknowledgement just yet.
For reference, Reddit is still down, and even Call of Duty servers have crapped out too.
We're keeping an eye out on the situation and we'll update the article as more news develops. If you can connect to Steam, let us know which region you're in! For those that can't, sit tight! This should be resolved soon.