Crystal Dynamics recently held a Reddit AMA (Ask Me Anything) wherein members of the dev team took turns answering questions about Marvel's Avengers. One of the questions answered was regarding the Marvel's Avengers disconnect and crashing issues players face, which is a major problem when going through raids and other late-game activities.
Unfortunately, join-in-progress still isn't confirmed, though Crystal Dynamics confirmed that they are working on the crashes and disconnects so that they happen less often. Answering the questions are:
Brian Waggoner, Systems Designer
Alex Kende, Game Designer
Andy Wong, Sr. Community and Social Media Manager

While we got a rework when it comes to gear, perks and more, Crystal Dynamics isn't done adjusting perks just yet.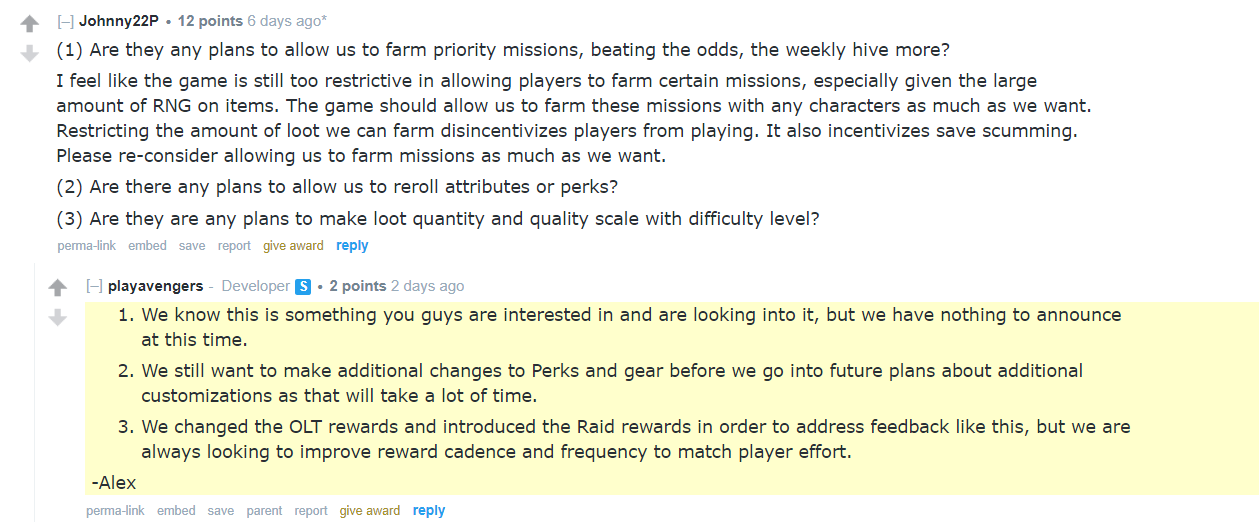 Here are more info from the AMA that we deemed relevant: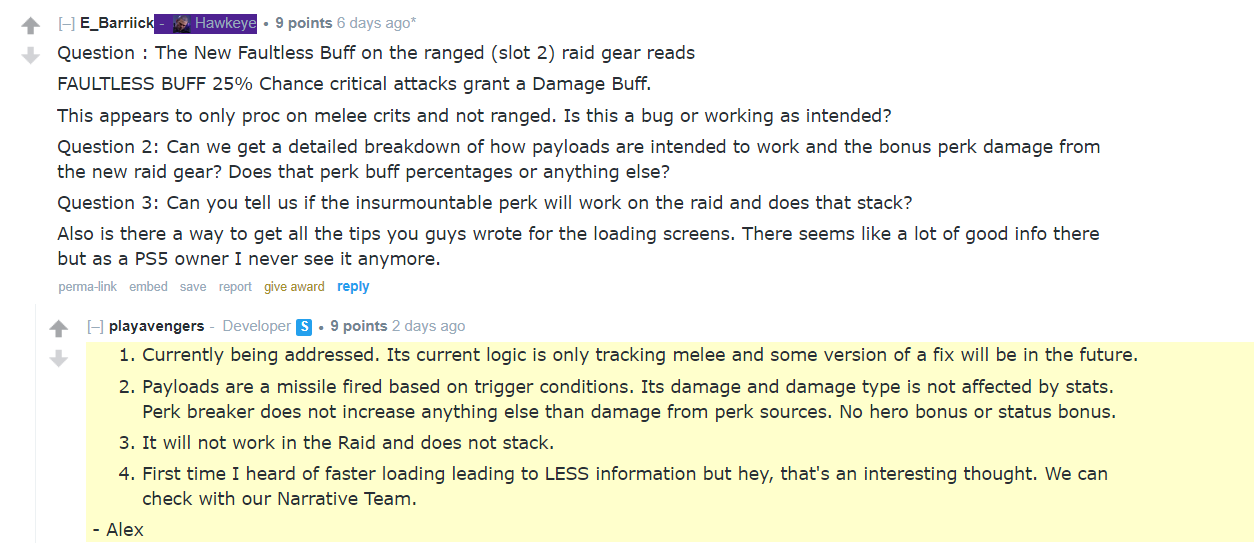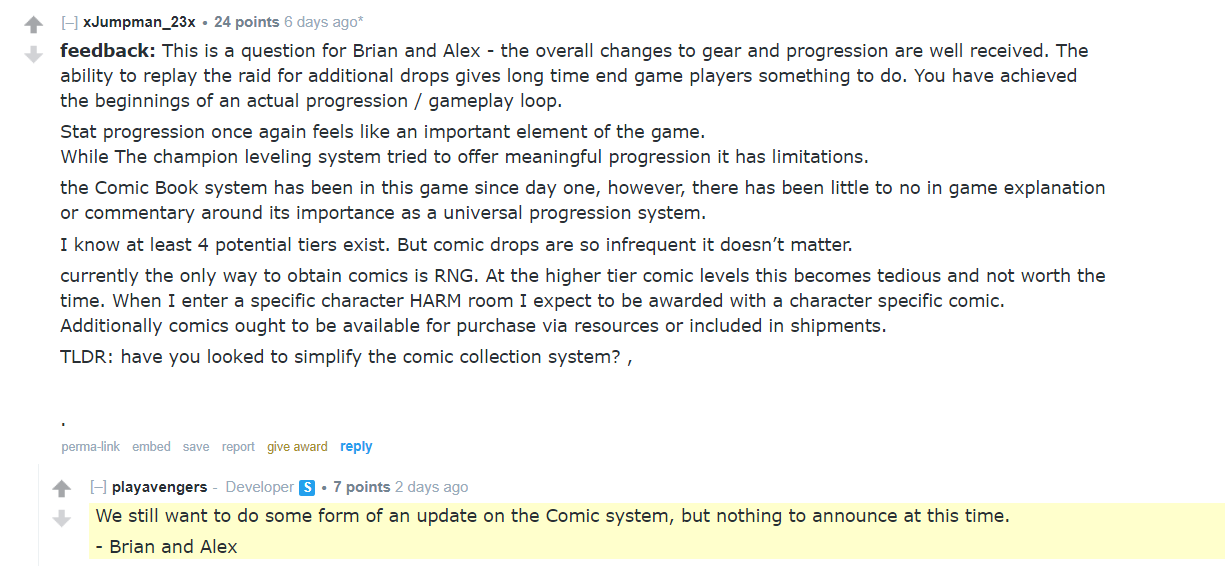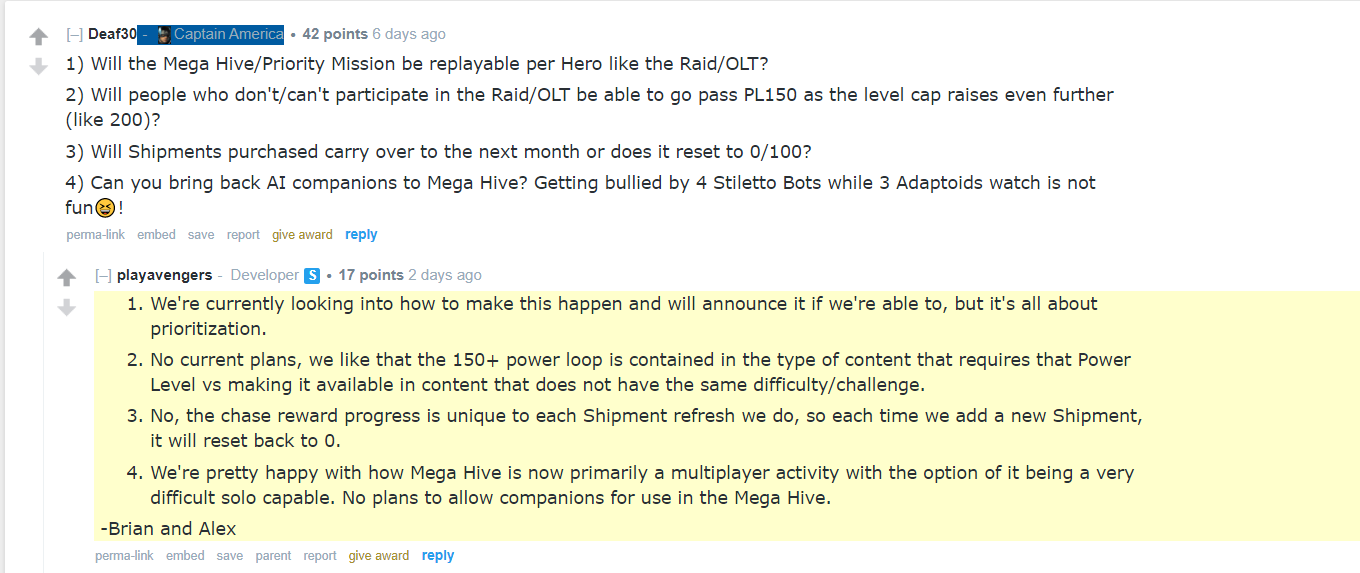 You can read the rest of the AMA right here if you so wish.
In other Marvel's Avengers news, a patch is set to be released sometime this week, which should hopefully fix the game crashing issues tied to beating the campaign. Once more info regarding the game is out, we'll be sure to let our readers know. Don't expect a dev stream this Friday or anytime this 2021, as Crystal Dynamics has confirmed that the devs are taking a much-needed holiday break after this week. amd will be back next year to give players news about the game.