While DICE hasn't said anything concrete about Battlefield 2042's Season 2 just yet, we already know that it will feature just one new map. Today, we have more details regarding the Battlefield 2042 Season 2 map, alongside some of the confirmed fixes coming to Specialist Sundance.
Over on Twitter, reliable Battlefield dataminer temporyal has posted details on the Battlefield 2042 Season 2 map codenamed "Drained."
Season 2 Map in #Battlefield2042:

🌎 Stranded (aka "Drained")

The map involves a "clash over Gatun Lake", which is an artificial lake in 🇵🇦 Panama (Middle America). No official images available.

⚠️ Speculation: The locks, the dam or a stranded ship could be points of interest. pic.twitter.com/eZEYn8Lxpu

— temporyal (@temporyal) August 17, 2022
Note that same with any other datamined info, none of this has been confirmed or officially announced by DICE or EA. Having said that, temporyal has been very spot-on when it comes to leaks and such.
In other Battlefield 2042 news, for those having issues with Sundance's anti-armor grenade, DICE has confirmed that they are looking into it! This was confirmed by Battlefield Community Manager Straatford87 in a thread on the EA Answers forums where this specific bug was being talked about.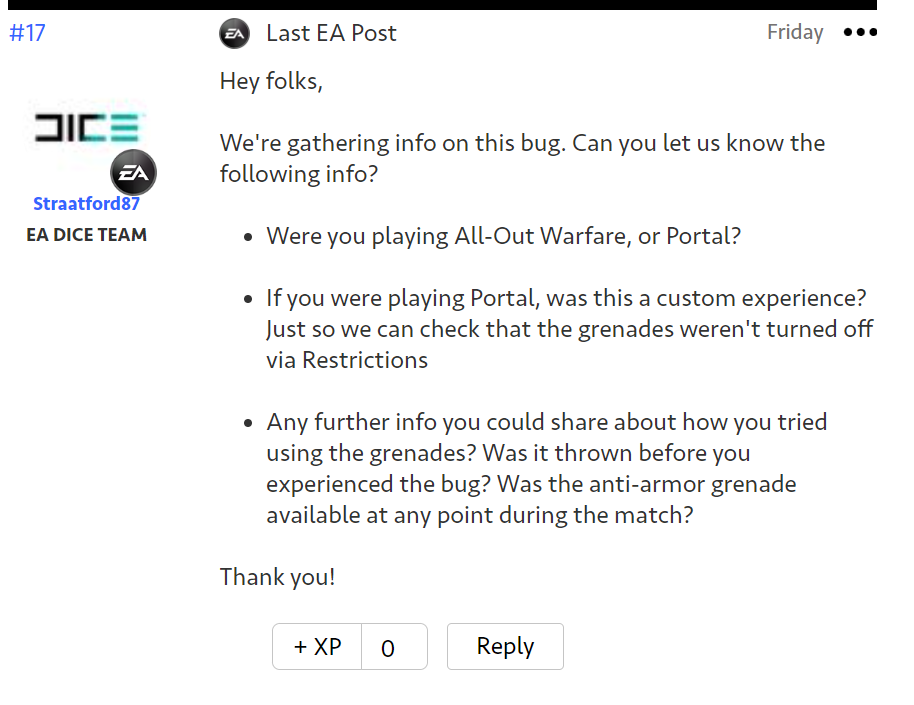 Of course, there's no guarantee that we'll see a fix for this Sundance grenade glitch in the Season 2 patch. One adjustment we're sure to see is another nerf coming to stealth choppers! DICE has confirmed that the aircraft's weapons and armor are being nerfed.
Are there any other BF2042 bugs that you've noticed that's still plaguing the game? If so, send us a tip about to give it more exposure.